Collective 2017 Serveware, Ceramics, Silver and Glass
R & Company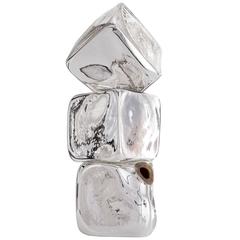 Stacked Sculpture in Handblown Silver Mirrorized G...
Jeff Zimmerman
2010s American Glass
Blown Glass
Unique stacked sculpture in handblown silver mirrorized glass. Designed and made by Jeff Zimmerman, USA, 2015.
R & Company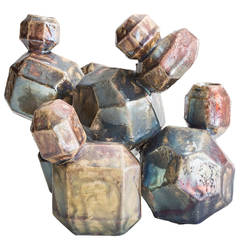 Cluster 11 from Cluster Series in Ceramic with a R...
Kelly Lamb
21st Century and Contemporary American Ceramics
Ceramic
SM5538. Cluster 11 from the Cluster series in ceramic with a unique raku glaze. Designed and made by Kelly Lamb, Los Angeles, CA, 2014.