Cozy Cabin Building and Garden Elements
FAIR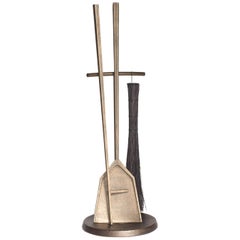 Hearth Tools by Borough Furnace in Cast Iron
Borough Furnace
21st Century and Contemporary Fireplace Tools and Chimney Pots
Steel, Iron
Designed by Borough Furnace Made by hand in cast silicon bronze, our Hearth Tools have a burnished finish that will naturally patina over time. The Stand, made from blued steel and s...
James DeMartis Metal Studio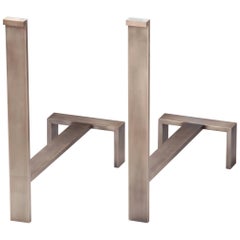 Minimalistic Patinated Steel Andirons
James DeMartis
21st Century and Contemporary American Minimalist Andirons
Steel
Steel andirons with patina.
Maison Gerard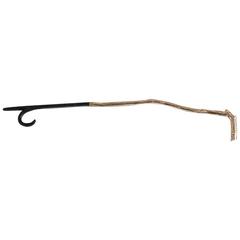 MR Architecture & Decor Fire Poker, USA, 2017
MR Architecture + Design
2010s American Fireplace Tools and Chimney Pots
Bronze, Steel
Bronze and steel fire poker.