Tagua Necklaces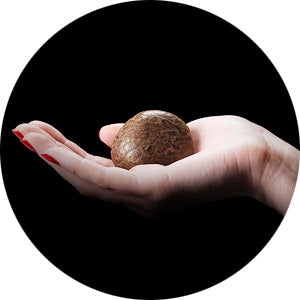 The Vogue Italia Collection of Tagua Jewelry
The core message of this year's edition of the U.S. Protagonists — the annual Vogue Italia and Vogue Gioiello program that highlights the best in contemporary American jewelry-making — is that beauty, elegance and superlative quality can go hand in hand with eco-consciousness and humanitarian practices. Call it mindful luxury. To cast light on the devastation that the ivory trade has had on elephant populations, 12 fine jewelry designers have been called upon to create striking pieces out of the tagua nut, a botanical alternative to ivory. The highly covetable designs are featured in the September issue of Vogue Italia and can be purchased online below. Twenty percent of the sales proceeds will go to the Mount Kenya Trust, an organization instrumental in elephant habitat conservation. Read more about these tagua jewelers on our blog. Photo courtesy of Alexandra Mor, all rights reserved by Russell Starr
Sylva & Cie. Handmade Swallow Bird Tagua, Opal ...
2010s Artisan Chain Necklaces
Diamond, Opal, 18k Gold
One of a Kind Tagua, Opal & Diamond Necklace in 18Kt Gold. Diamond Weight: 5.82 ctw Hand Carved Tagua Nut and Opal Designed and Made in USA
Tagua Nut, Tanzanite, Pink Sapphire, Opal, Whit...
Sharon Khazzam
2010s Pendant Necklaces
Diamond, White Diamond, Black Diamond, Multi-gemstone, Opal, Sapphire, P...
Ellie Necklace A lavaliere necklace, created to celebrate a large sugar-loaf tagua nut. The four organically shaped motifs begin with a pink sapphire in a black diamond surround, fo...
Alexandra Mor Necklace with Tagua, Sawo Wood an...
Alexandra Mor
21st Century and Contemporary Contemporary Beaded Necklaces
Pearl, South Sea Pearl, 22k Gold
*Please contact us for more information on this piece or on creating your own custom Alexandra Mor Design. This Alexandra Mor 18" necklace features eight 15mm carved Tagua seed Rud...