Decorative Arts & Fine Antiques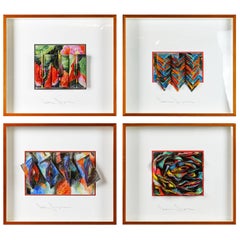 Suite of Four Wall Sculptures by Akiko Sugiyama, N...
Akiko Sugiyama
21st Century and Contemporary American Modern Wall-mounted Sculptures
Brass, Wood, Paint, Paper
Suite of four framed three dimensional wall sculptures by Akiko Sugiyama Paper, brass and paint, framed in pine shadow box. Size of motif: from 9 x 12 to 12 x 16 inches. Size of shado...