Alice Nampitjinpa Furniture
The average cost of an antique Alice Nampitjinpa Furniture is $3,189. The price can vary from $3,172 and $3,208 based on the condition, age, materials and aesthetic value for a specific Alice Nampitjinpa Furniture.
JGM Art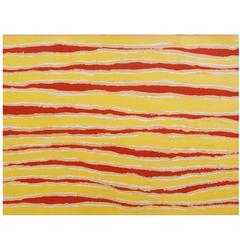 Sale Price
20% Off
Australian Aboriginal Warm Yellow and Red Stripe A...
Alice Nampitjinpa
2010s Australian Tribal Paintings
Acrylic Paint
'Tali Tali (Sandhills)' by Alice Nampitjinpa. This lively and warmly coloured acrylic painting by Australian Aboriginal artist Alice Nampitjinpa depicts the sandhills in her country....
JGM Art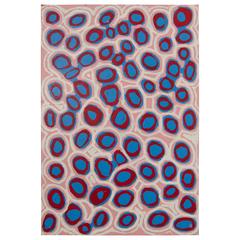 Australian Aboriginal Painting with Pink, Red and ...
Alice Nampitjinpa
21st Century and Contemporary Australian Tribal Paintings
Canvas
'Takupalangu' by Alice Nampitjinpa This wonderful acrylic painting, with lively, circular designs in red against a pink and blue background, was made in 2014 by Australian Aboriginal...