Ambroise Vollard Furniture
The average cost of an antique Ambroise Vollard Furniture is $16,255. The price can vary from $7,152 and $25,359 based on the condition, age, materials and aesthetic value for a specific Ambroise Vollard Furniture.
rare object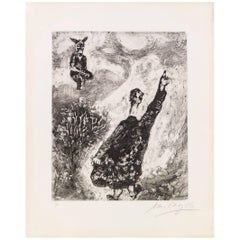 Marc Chagall, Le Charlatan from the Fables de La F...
Marc Chagall, Ambroise Vollard, Maurice Potin
Mid-20th Century French Modern Prints
Paper
The illustration named 'Le Charlatan' was issued by Marc Chagall for Ambroise Vollard for the book 'Les Fables de la Fontaine'. Printed by Maurice Potin in Paris it is number 71 /100. H...
rare object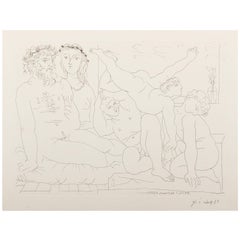 Picasso, Suite Vollard, Sculptor and Model with a ...
Pablo Picasso, Ambroise Vollard, Roger Lacourière
Vintage 1930s French Modern Prints
Paper
Titled: Sculptor and model with a sculptor group depicting athletes french original title: sculpteur et son modèle avec un groupe sculpté représentant des Athlètes. Published in 1939 ...