Black Rock Galleries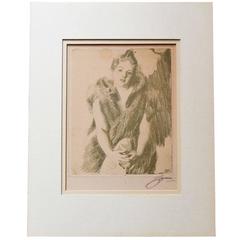 Bookplate Sketch Signed by Anders Zorn
Anders Zorn
Early 20th Century Swedish Drawings
Paper
Anders Zorn (Swedish, 1860-1920) is one of Sweden's internationally best known artists. He became an international success as one of the most acclaimed portrait painters of his era. Som...
Black Rock Galleries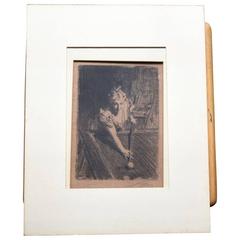 Bookplate Sketch Signed by Artist Anders Zorn
Anders Zorn
Early 20th Century Swedish Drawings
Paper
Signed by artist Anders Zorn, an etched matted bookplate.