Matt Murphy Studio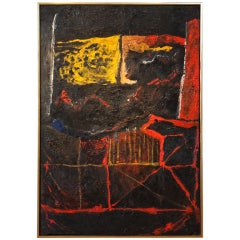 An Abstract Expressionist Oil on Canvas by Ann Mor...
Ann Morency
20th Century American Paintings
Oil Paint
A powerful abstract expressionist oil on canvas by Bay Area artist Ann Morency. Morency was born in New York City and moved to San Francisco in the early 1950's. She married fellow ar...