The average cost of an antique Antidiva Furniture is $3,789. The price can vary from $3,429 and $4,150 based on the condition, age, materials and aesthetic value for a specific Antidiva Furniture.
Amsterdam Modern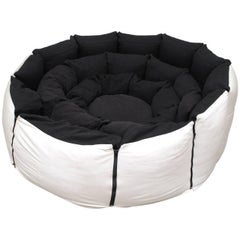 Rare 'Micama' Sofa Lounger/Daybed by Antidiva
Francesca Donati, Antidiva
Early 2000s Italian Mid-Century Modern Sofas
Leather, Wool
Amazing piece! 'Micama' Sofa by Italian Designer Francesca Donati for Antidivi. Can be set up as a circular lounger or a Contoured daybed with black cotton lining and white leather shel...
Fears and Kahn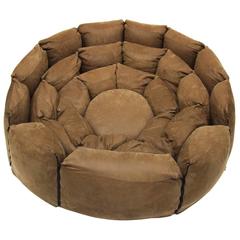 Italian Micama Leather Adjustable Sofa Daybed Modu...
Francesca Donati, Antidiva
21st Century and Contemporary Italian Organic Modern Sectional Sofas
Leather
Adjustable daybed designed by Francesca Donati for Antidiva, Italy. Sectional seating elements upholstered in brown nubuck leather. Zipped cushions for optional configurations. ...