Michael Kessler Antiques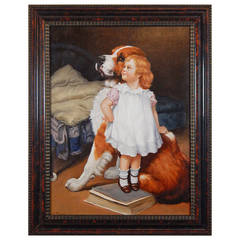 Oil Painting of a Little Girl with St. Bernard by ...
Anton Karssen
20th Century Paintings
This painting depicts an adorable little girl posing with her St. Bernard, a common theme in many of Anton Karssen's portraits. It is nicely set in a faux tortoise shell frame. Sight si...