In 1919, Mario Buccellati (1891–1965) launched his eponymous jewelry house with the opening of his first shop in Milan and quickly built a reputation for his richly embellished traforato, or finely pierced goldwork. The Ancona, Italy–born jeweler's workmanship was in a class of its own. His pieces were exquisite, yet the gemstones themselves were never too flashy, elevated instead by the designs' intricate metalsmithing.
A love of tradition set Mario and his fine jewelry house apart in the competitive Italian market and remains a point of pride for the family, which is still closely tied to the business even as it is now owned by Richemont, a luxury conglomerate that also counts Cartier and Van Cleef & Arpels among its subsidiaries.
A young Mario Buccellati apprenticed with famed goldsmith Beltrami e Besnati in the early 1900s, although many of the goldsmithing techniques synonymous with Buccellati go as far back as the Italian Renaissance. The family lineage is also said to include 18th-century jeweler Contardo Buccellati. Owing to the founder's advanced metalworking skills, the brand is known for designs that feature metal with the delicacy of lace and draw on the wonders of the natural world. The house's work is typified by intricate gemstone settings that emphasize their natural color and dense engraving techniques that transform the texture of gold.
One of the time-honored engraving techniques that has come to characterize Buccellati's work — techniques that require apprenticeships and training in the fine jeweler's workshops — is called rigato. It involves the engraving of a precious metal with a series of parallel lines to achieve a fabric-like effect. Rigato is on luminous display in the house's Macri collection of earrings, cuff bracelets and other accessories. A painstaking attention to detail is pronounced in the celebrated Macri, Bartolomeo and Unica collections — witness the striking honeycomb motif, a house signature, that characterizes the Unica collection's Caterina bracelet, for example. The Macri collection was the work of Mario's son, Gianmaria Buccellati, an award-winning jeweler and internationally renowned silversmith who worked to bring the brand to the global stage by overseeing the opening of boutiques in Tokyo, Paris, California and elsewhere.
In 1951, Mario opened his first store in New York City; today the company operates boutiques worldwide. In 2019, the company celebrated its centennial with a new flagship in Paris and a Vintage Collection that features some of its most enduring designs.
On 1stDibs, find a collection of authentic Buccellati jewelry, including earrings, necklaces, rings and other accessories.
Iconic Designs from Buccellati
Explore timeless pieces that have earned their place in history.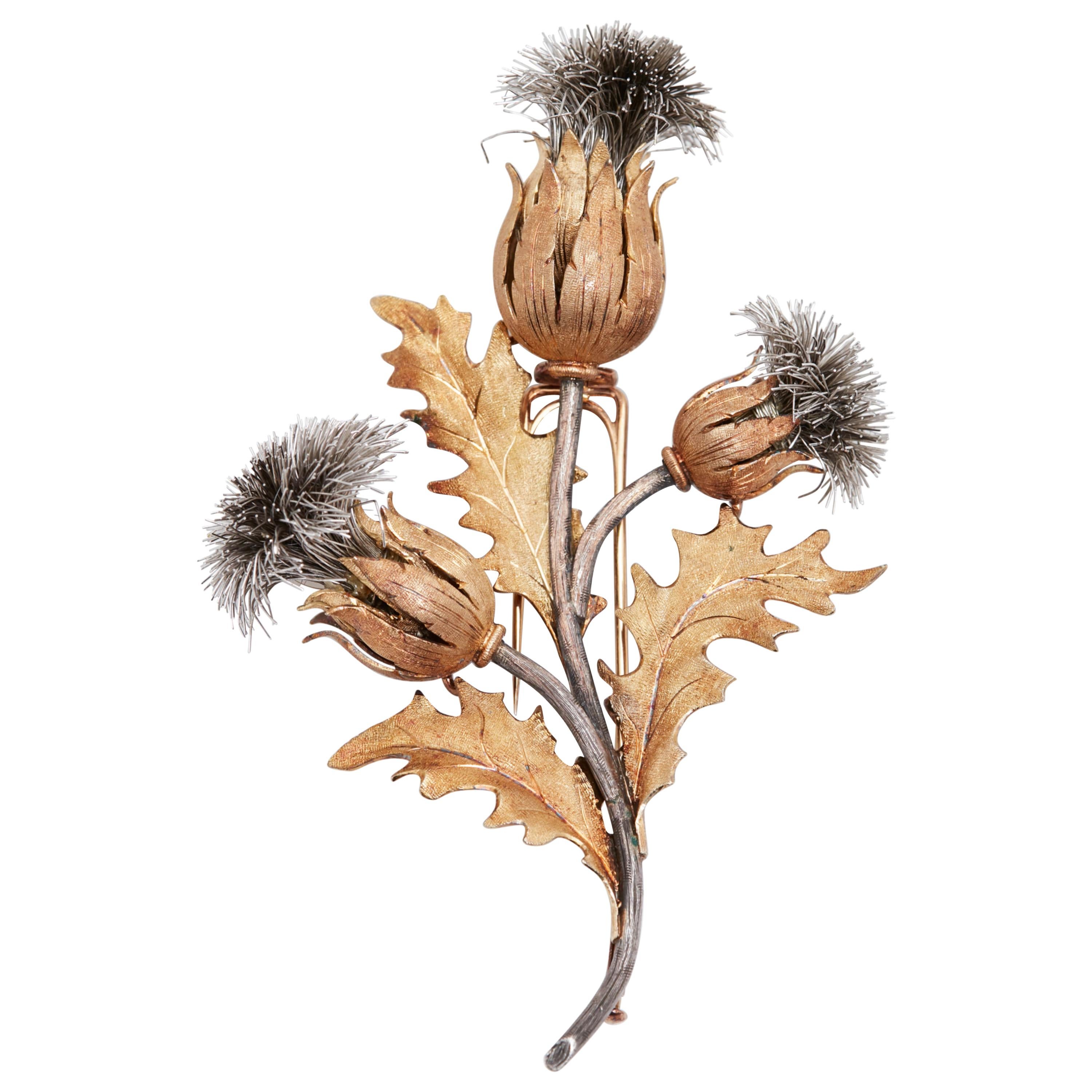 Tulipa Brooch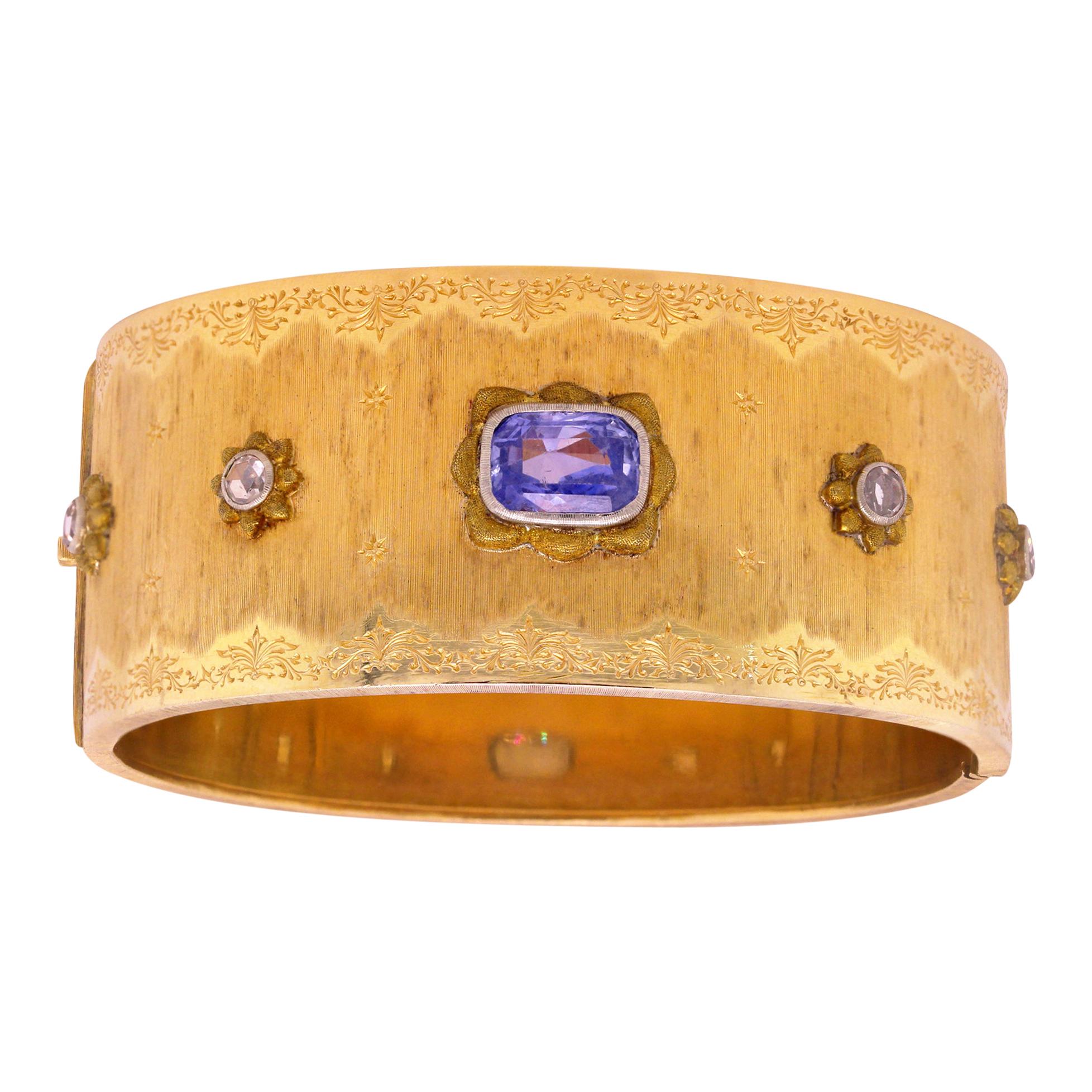 Rinascimento Bracelet
Browse all Jewelry from Buccellati
Shop Now
Creators Similar to Buccellati
Questions About Buccellati
It can. If the diamonds are inexpensive. This is because it is not advisable to set real diamonds in a 925 ring (sterling silver ring). Silver is a very soft metal. Diamonds could easily fall out of the ring even with very few wear-and-tear.