About Bark Frameworks
Established in 1969, Bark Frameworks designs and produces frames for artwork and mirrors. Our commitment to innovative design is visible in every mirror frame we create. A Bark Frameworks mirror is a unique object. Every Bark frame is custom made at our 27,000-square-foot facility in Long Island City by craftspeople who have honed their skills for years, sometimes decades. Our LIC shop -- which houses two showrooms, design and art preservation studios, a wood shop, a metal shop, and a gilding studio – allows us to offer clients nearly-endless customization options for ...Read More

1stdibs Dealer Since 2017
Contact Info
More About Bark Frameworks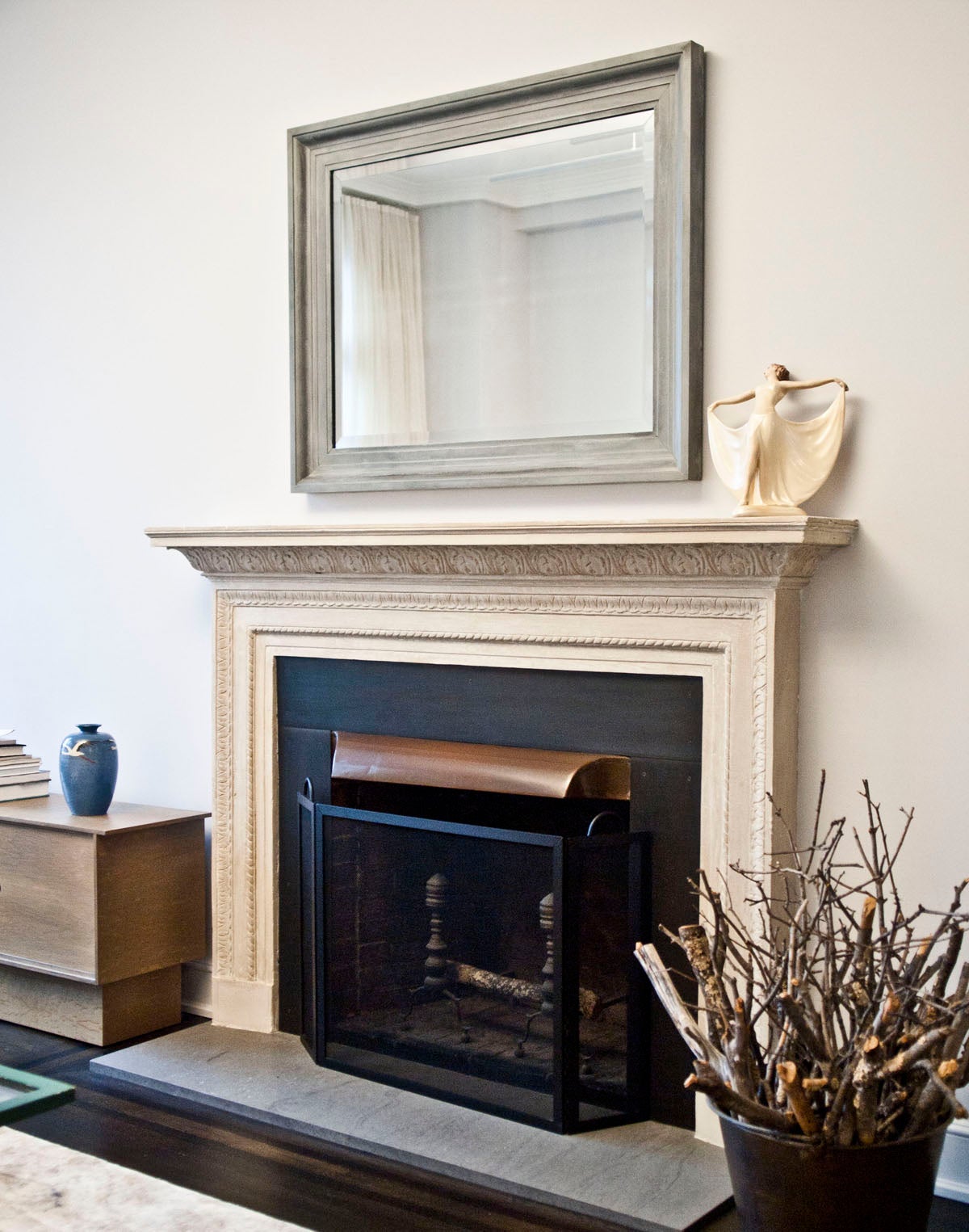 A zinc clad Bark Frameworks mirror.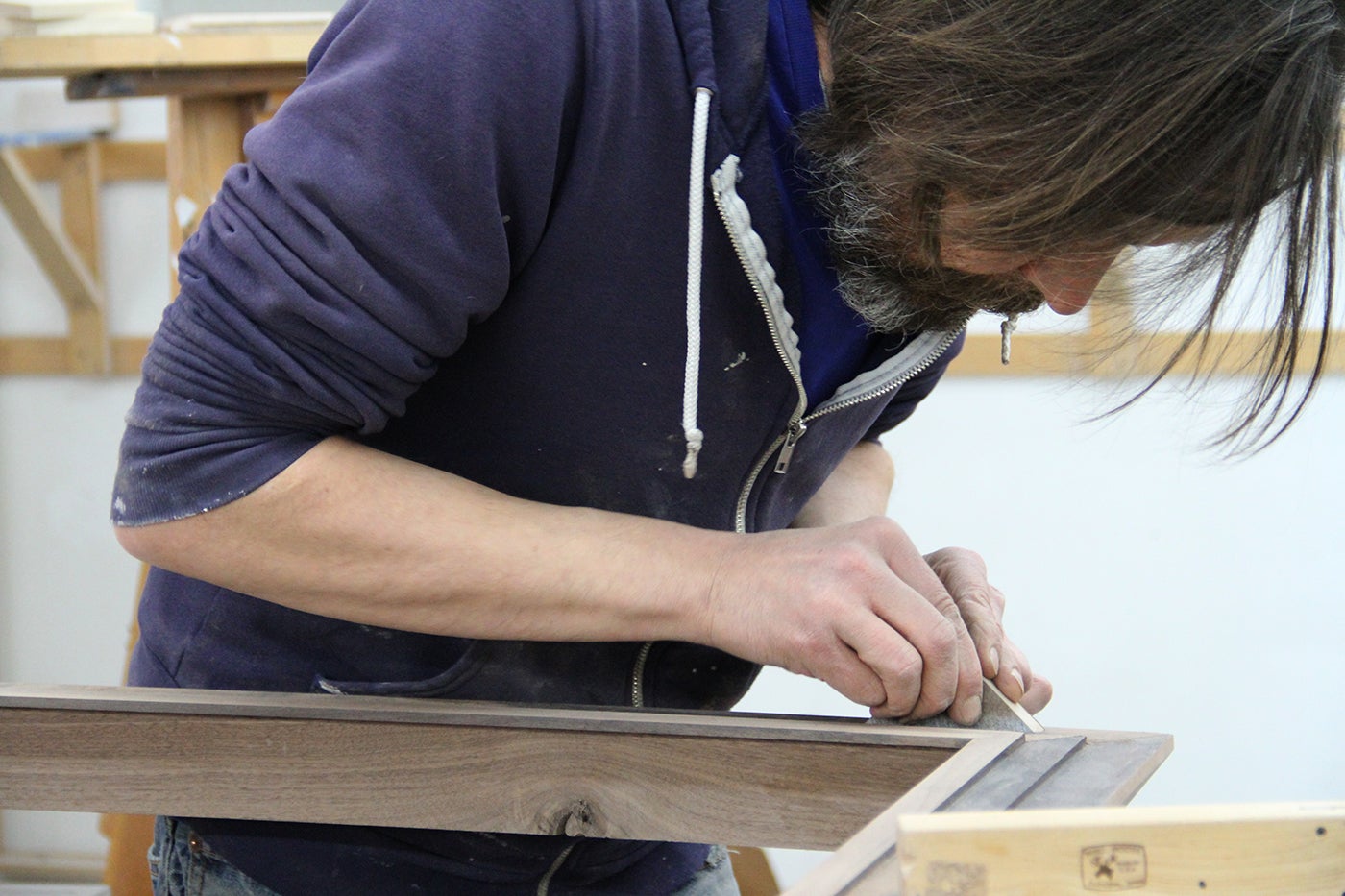 Our artisans spend years -- sometimes decades -- honing the skills of their chosen craft. Here, hand finisher Ferid Agi hand sands a frame in our wood shop, before applying a custom-mixed stain.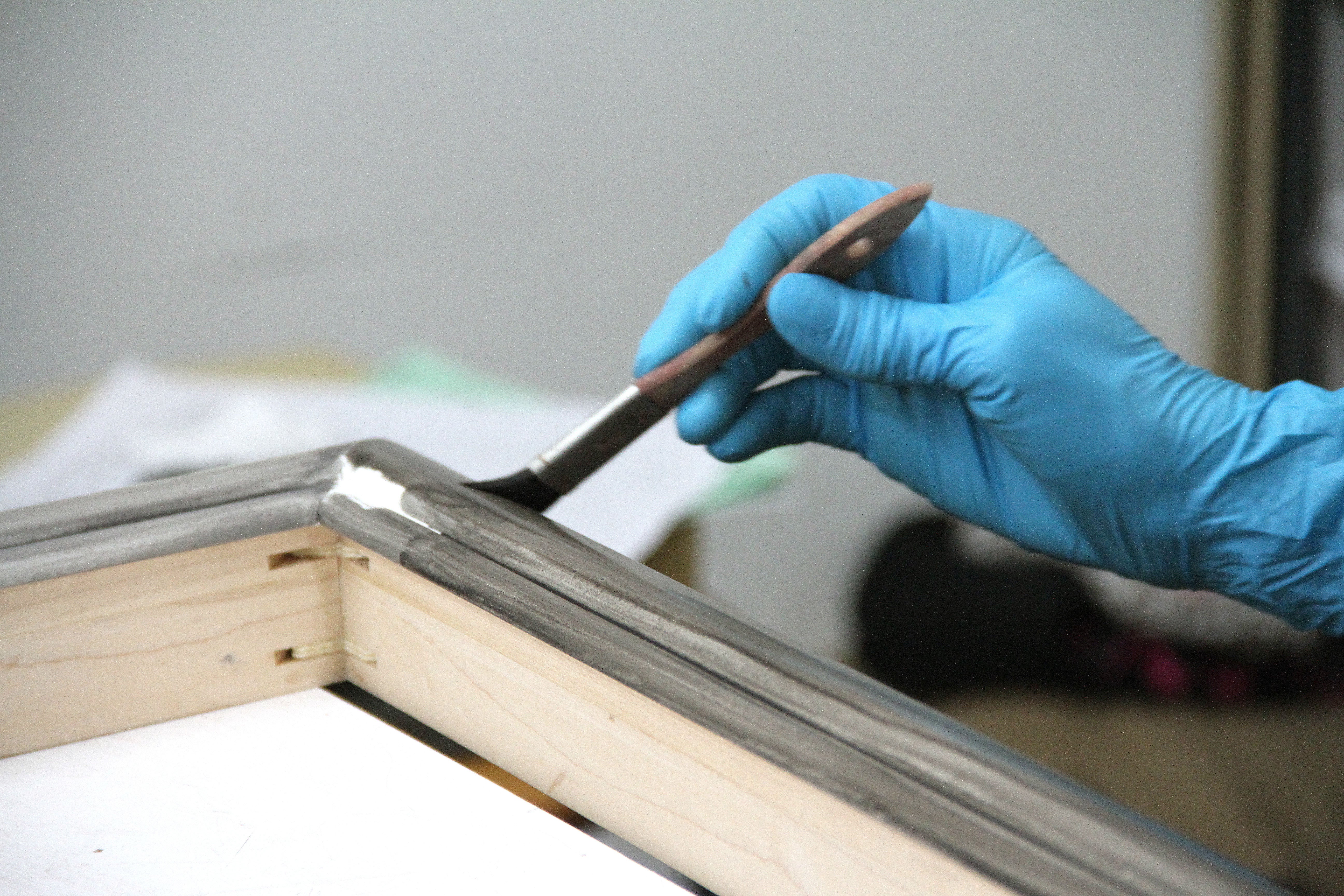 Client quotes from New York's The Franklin Report: "They really know their business in and out—head and shoulders above the competition on knowledge." "A breathtaking range of options." "It's my new favorite reason to go to Long Island City." "They did a lot of work on the big Whitney re-open in the meatpacking district." "I feel completely safe giving them anything to work on."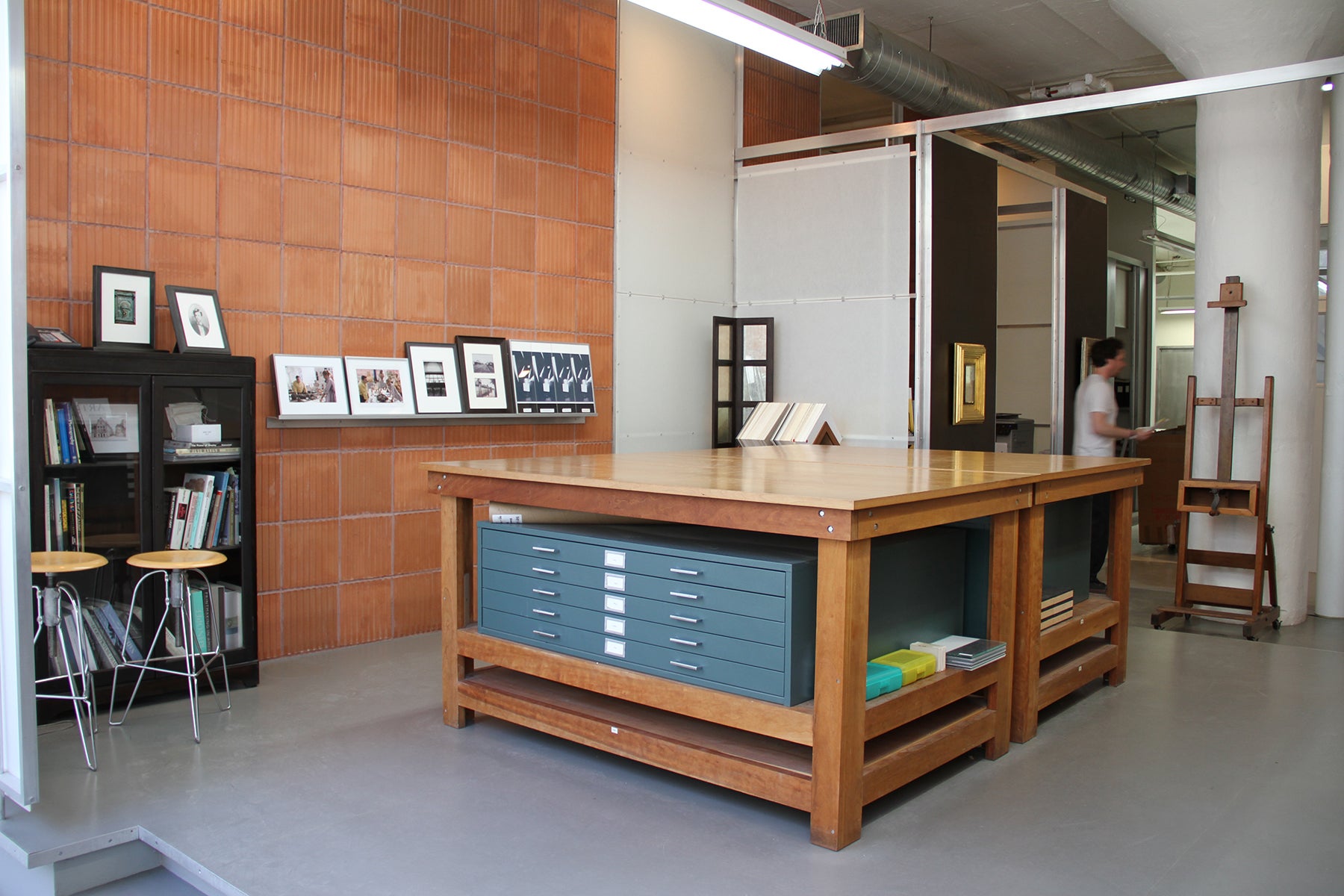 The Front Showroom of our Long Island City facility.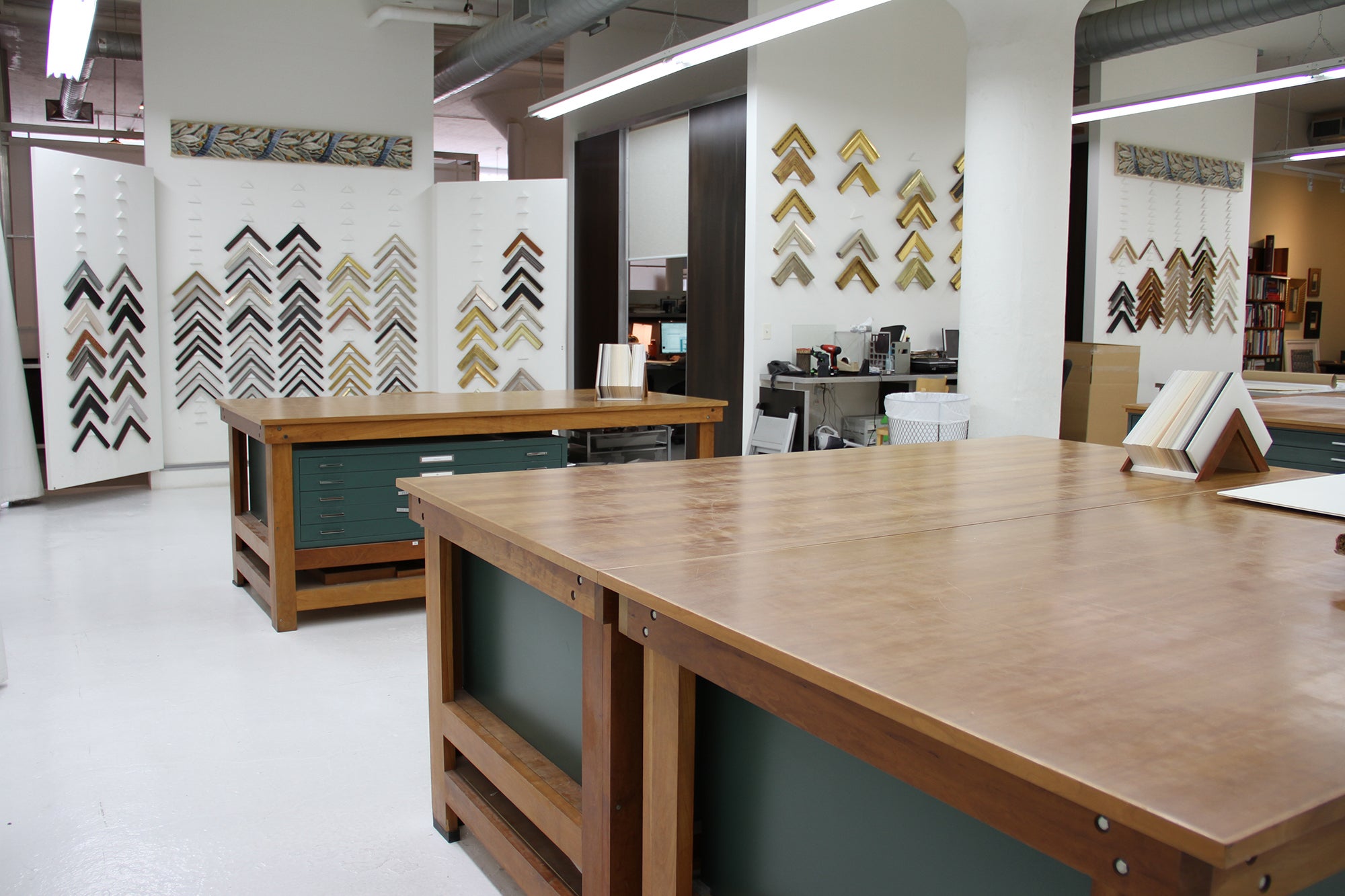 The White Showroom of our Long Island City facility.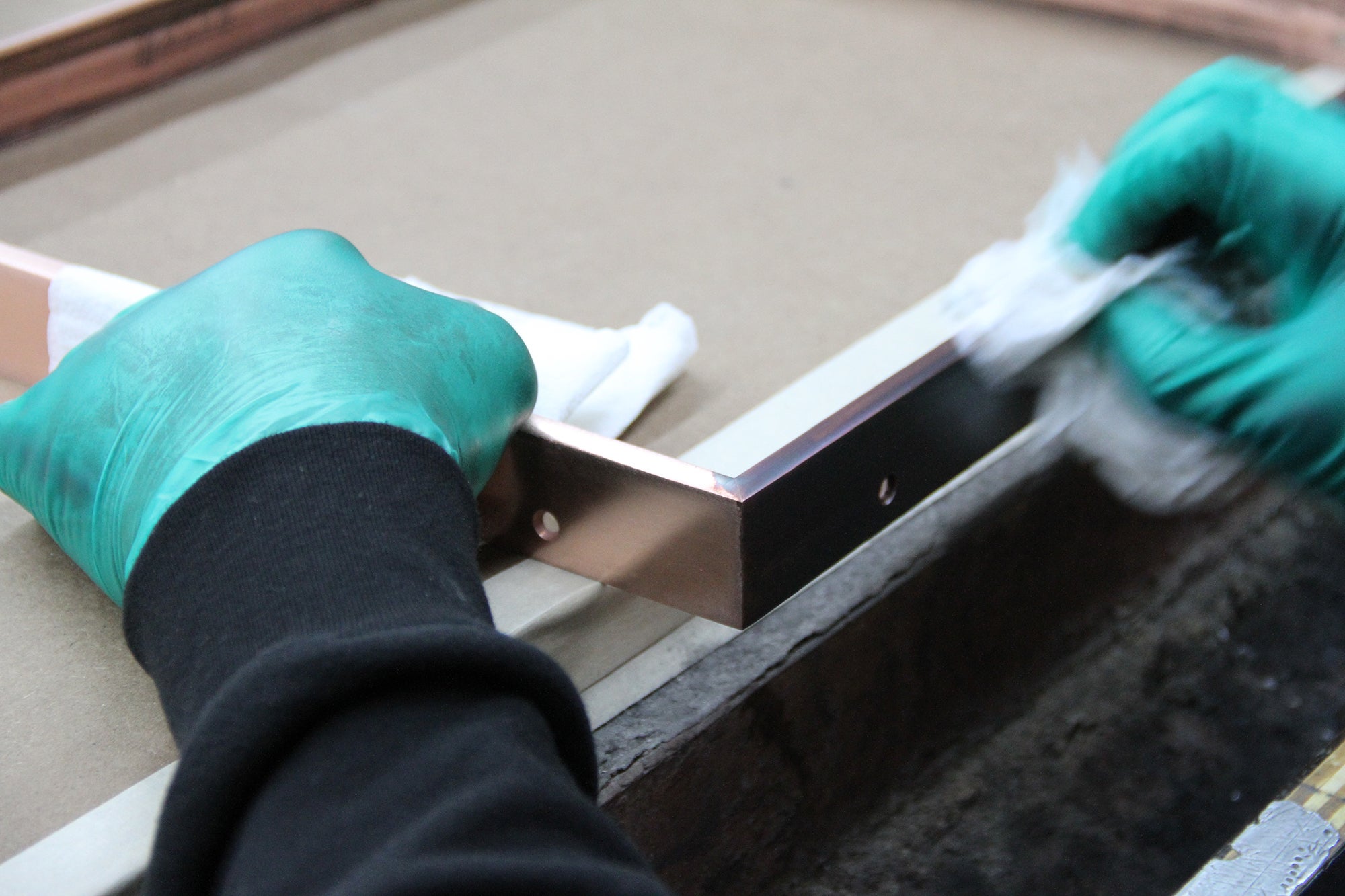 Bark Frameworks is capable of creating frames from numerous materials (wood, metal, etc) with a nearly infinite choice of finishes.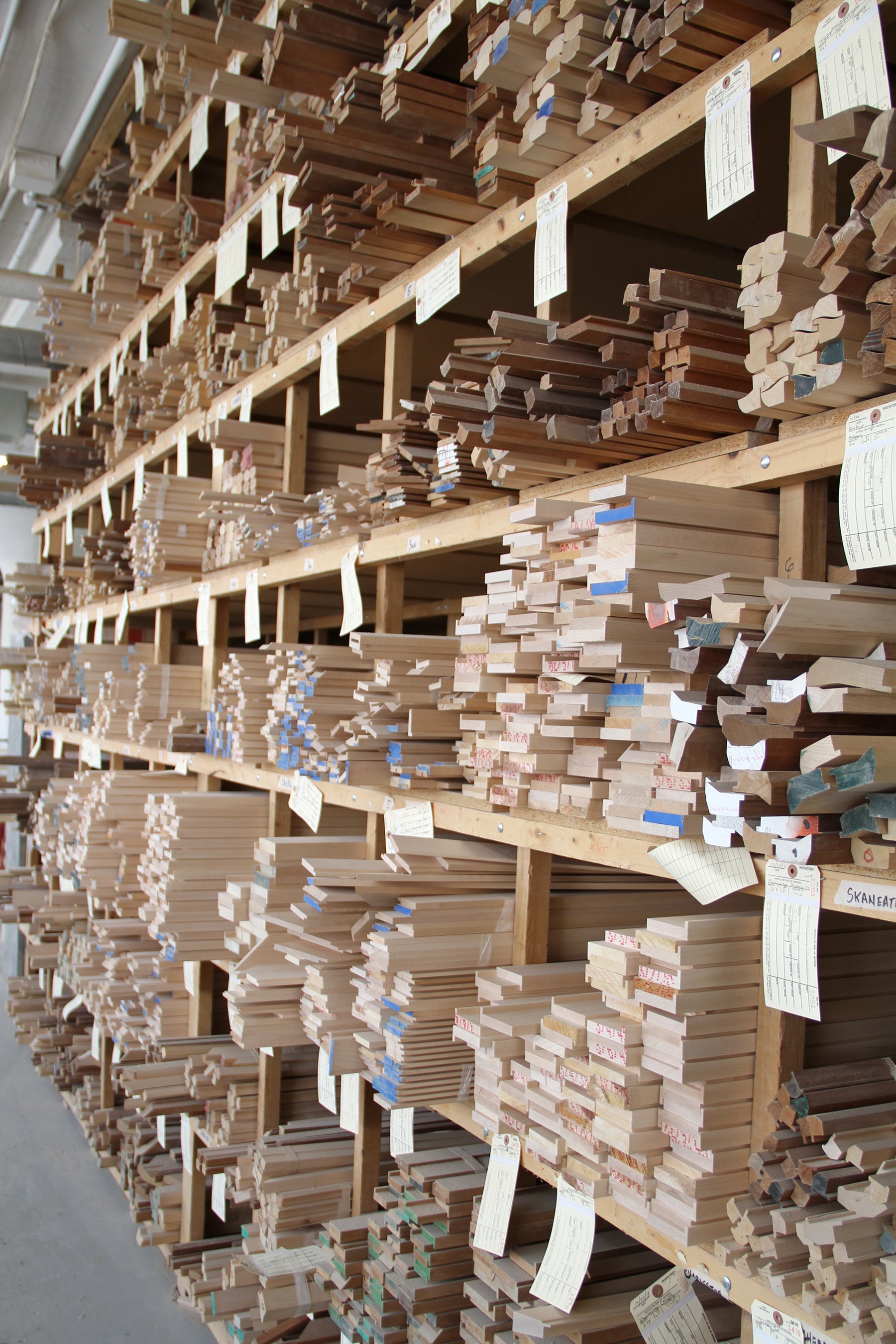 Popular profiles we have designed over the years are stocked in our wood shop.
Miller Peter Suzuki uses a hand tool on a stepped frame.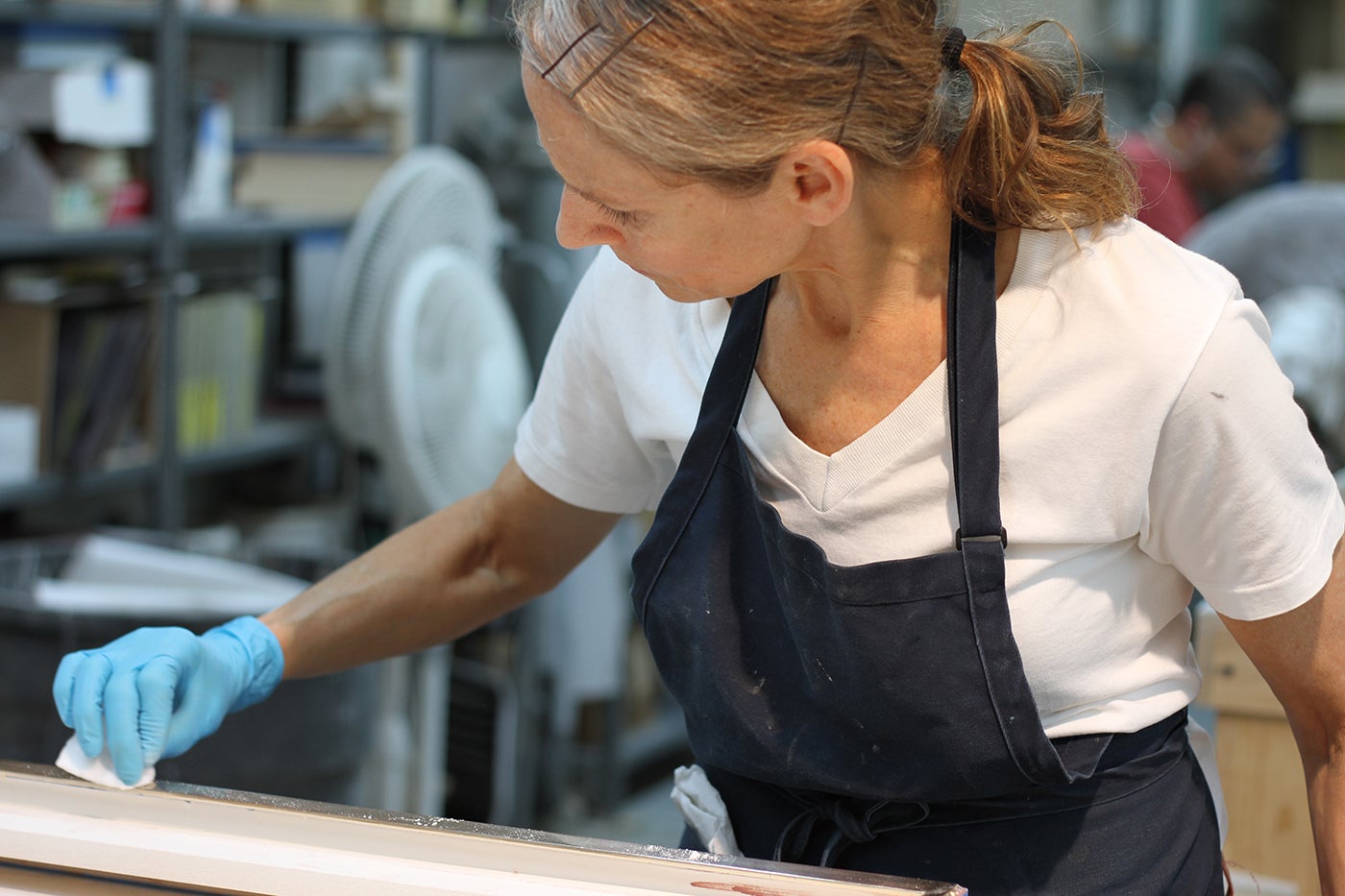 Gilder Mary Helen O'Brien applies a rub to a gilded frame in our LIC shop. We can gild mirror frames in silver leaf, palladium, and a range of gold leaf.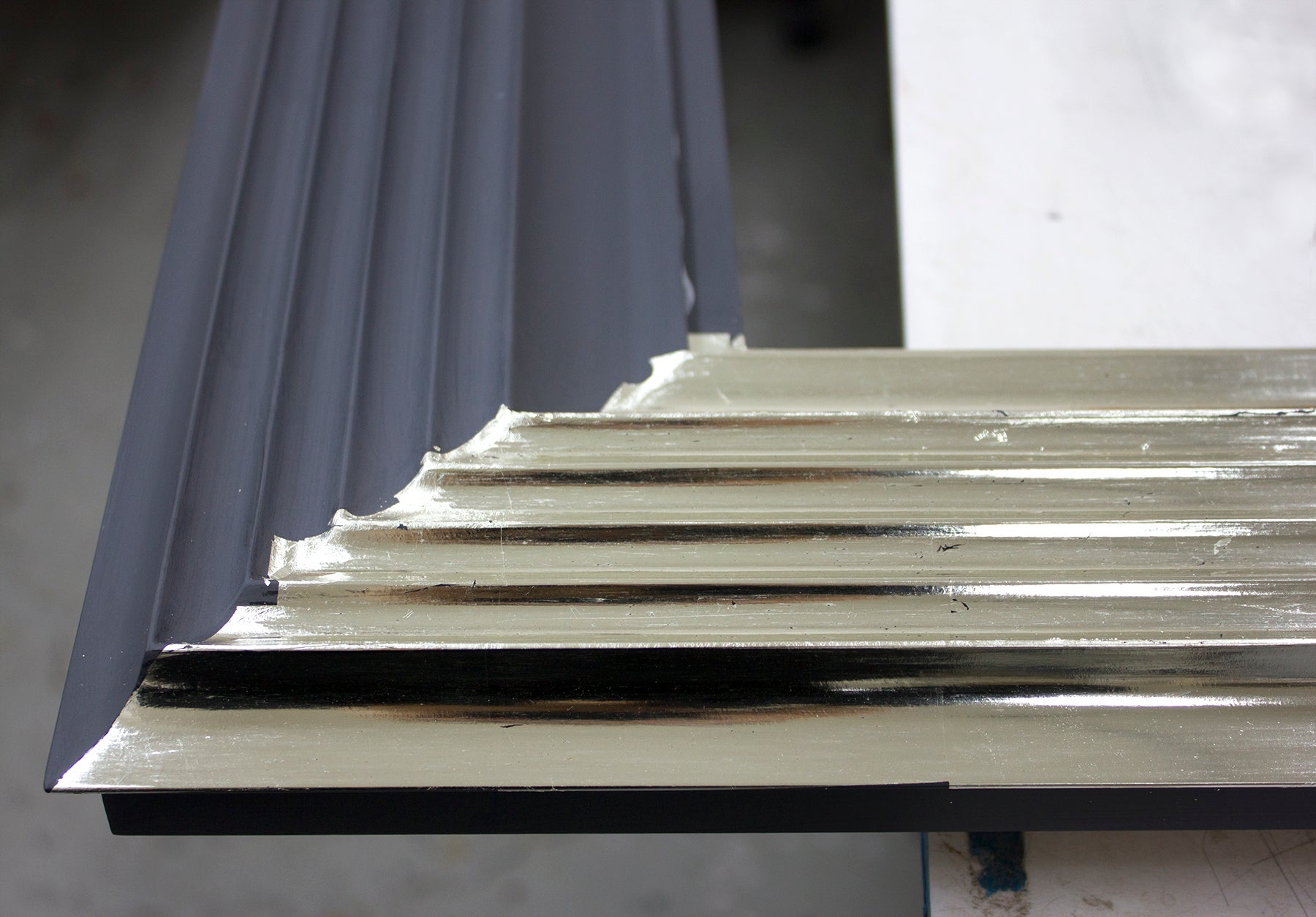 Partial silver leaf gilding on a Degas frame profile (No. 7), before it is fit with mirror glass.