About Daria de Koning
Daria de Koning is the singular force behind her line of handcrafted fine jewelry based in the creative enclave of Silver Lake, California. The daughter of an artistic Dutch immigrant and a fifth-generation American, Daria spent her childhood summers traveling from her family home in New York City to the Netherlands, the center of modern design. This juxtaposition of European modernism with a formal American upbringing deeply influenced her design sense and is at the core of her unique aesthetic. Inspired by her love of painting and impressionism, Daria saw in cabocho...Read More

1stdibs Dealer Since 2018
Contact Info
More About Daria de Koning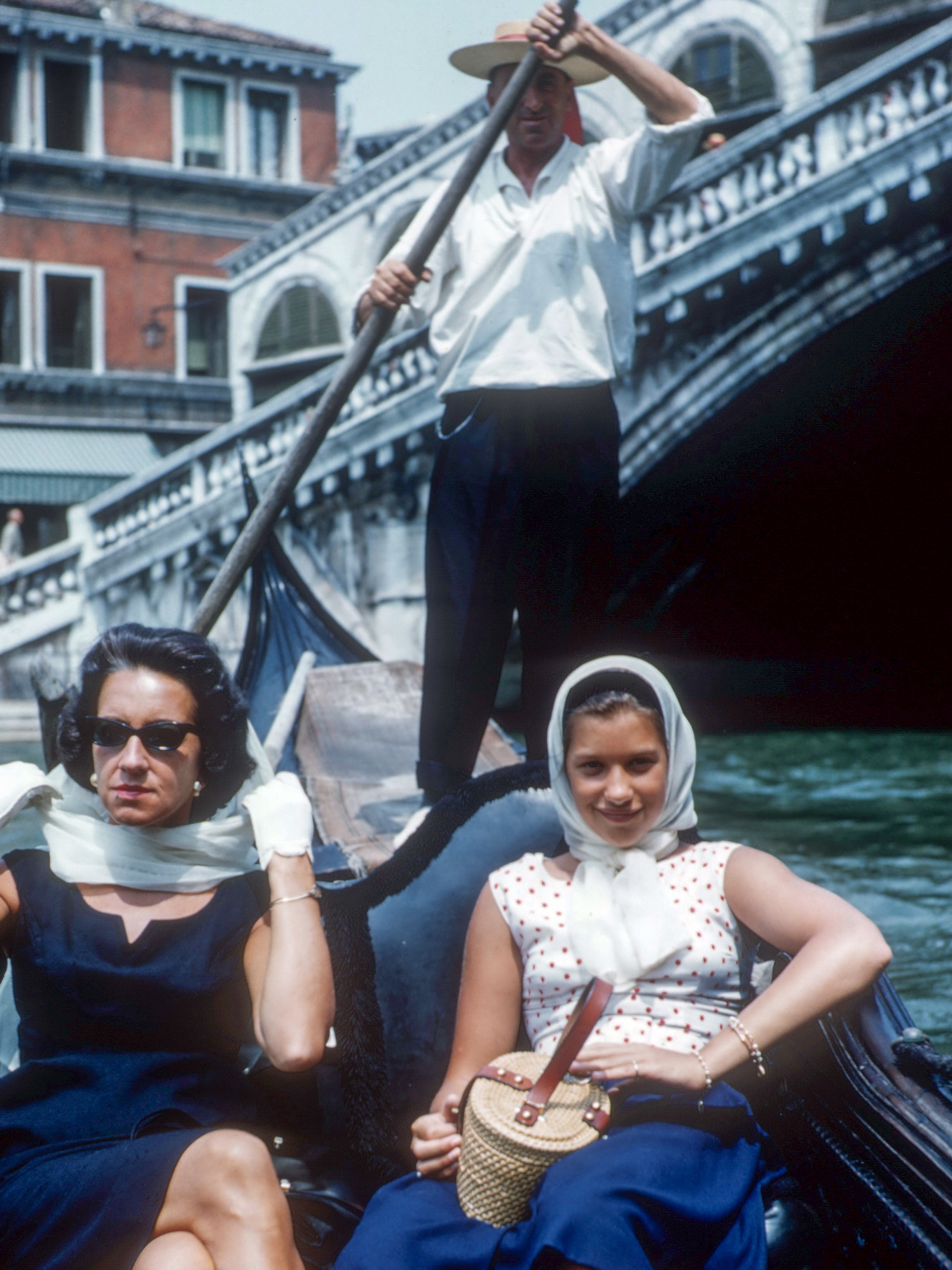 Daria's process and vision follows a profoundly personal trajectory. Deeply influenced by heritage and family history, the women in her family were dazzling by both day and night. From an era and mileu where one did not leave the house without earrings and lipstick, Daria's elegant mother and grandmother set the tone for the Daria de Koning look - Feminine, Confident, Polished, Genuine and Spirited.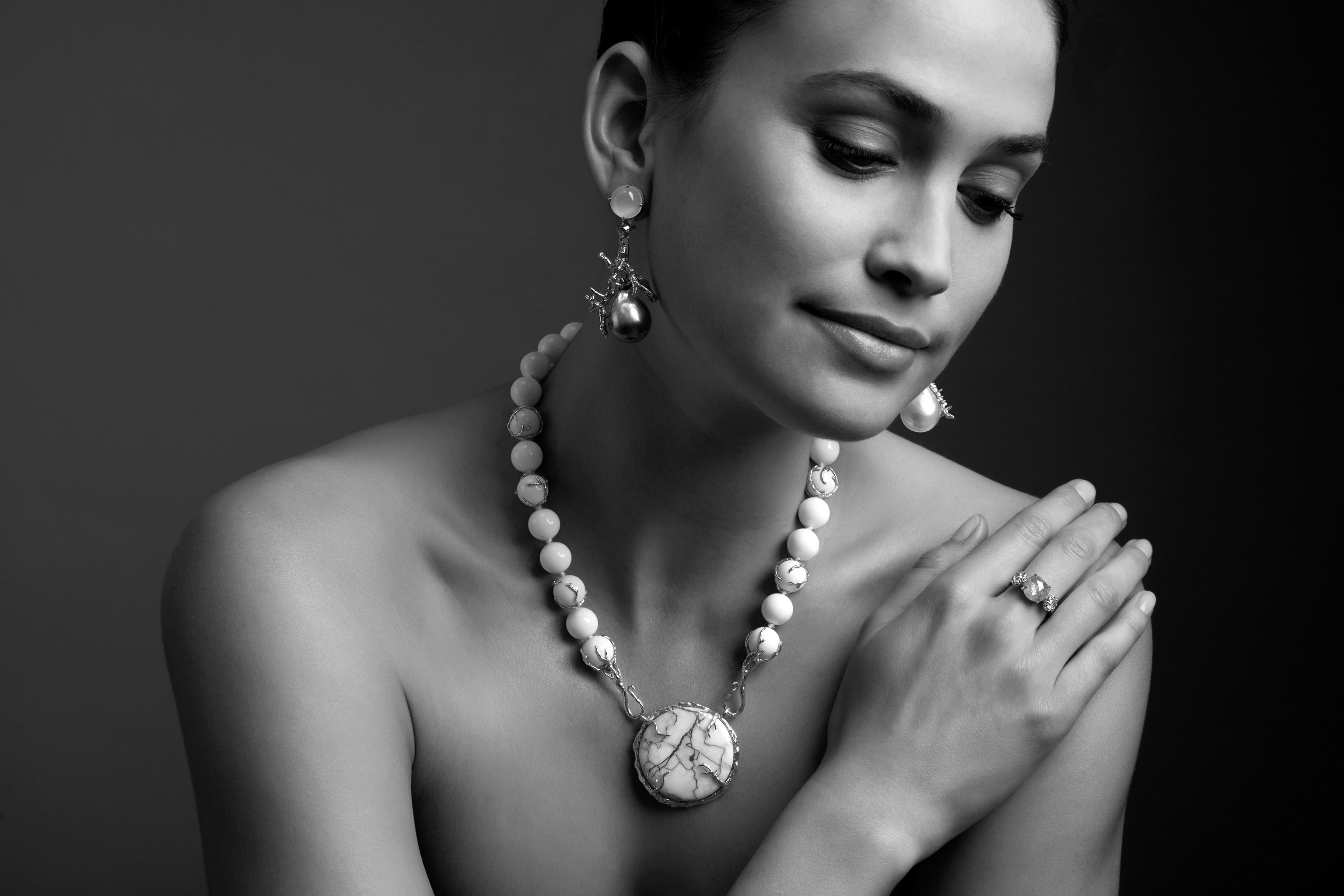 "I really want to craft a piece of jewelry that works on multiple levels – the way it feels, the way the colors come together and the way shapes interact." —Daria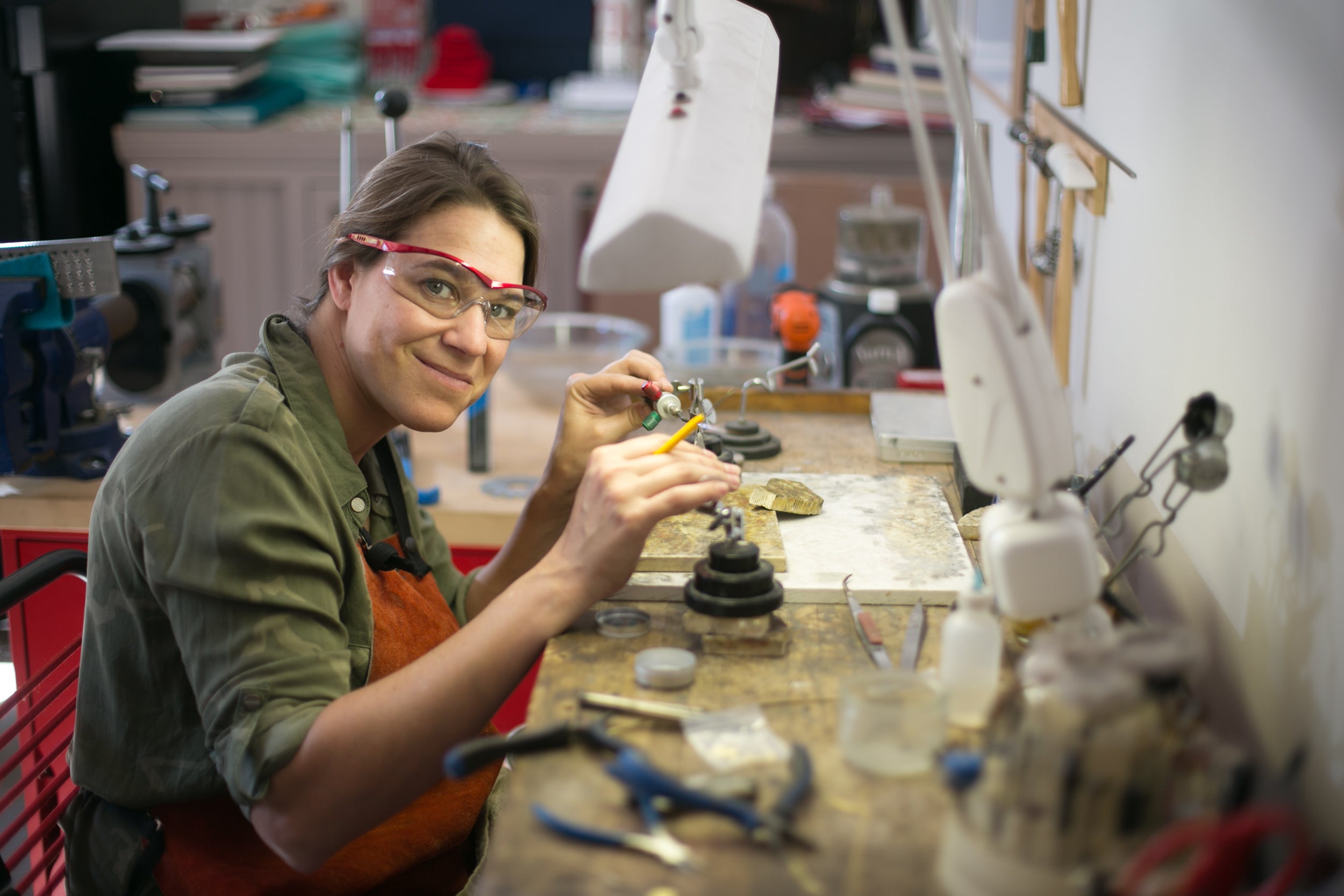 Daria at the bench! It was Daria's custom engagement rings that launched a devoted following with clients and fashion magazines alike. Each individual stone's tactile and visual spirit conjures a vision of how it will play as a final jewel in Daria's process. While many visual artists sketch, Daria prefers working the piece with her hands, building a maquette to then be executed in collaboration with master metalsmiths.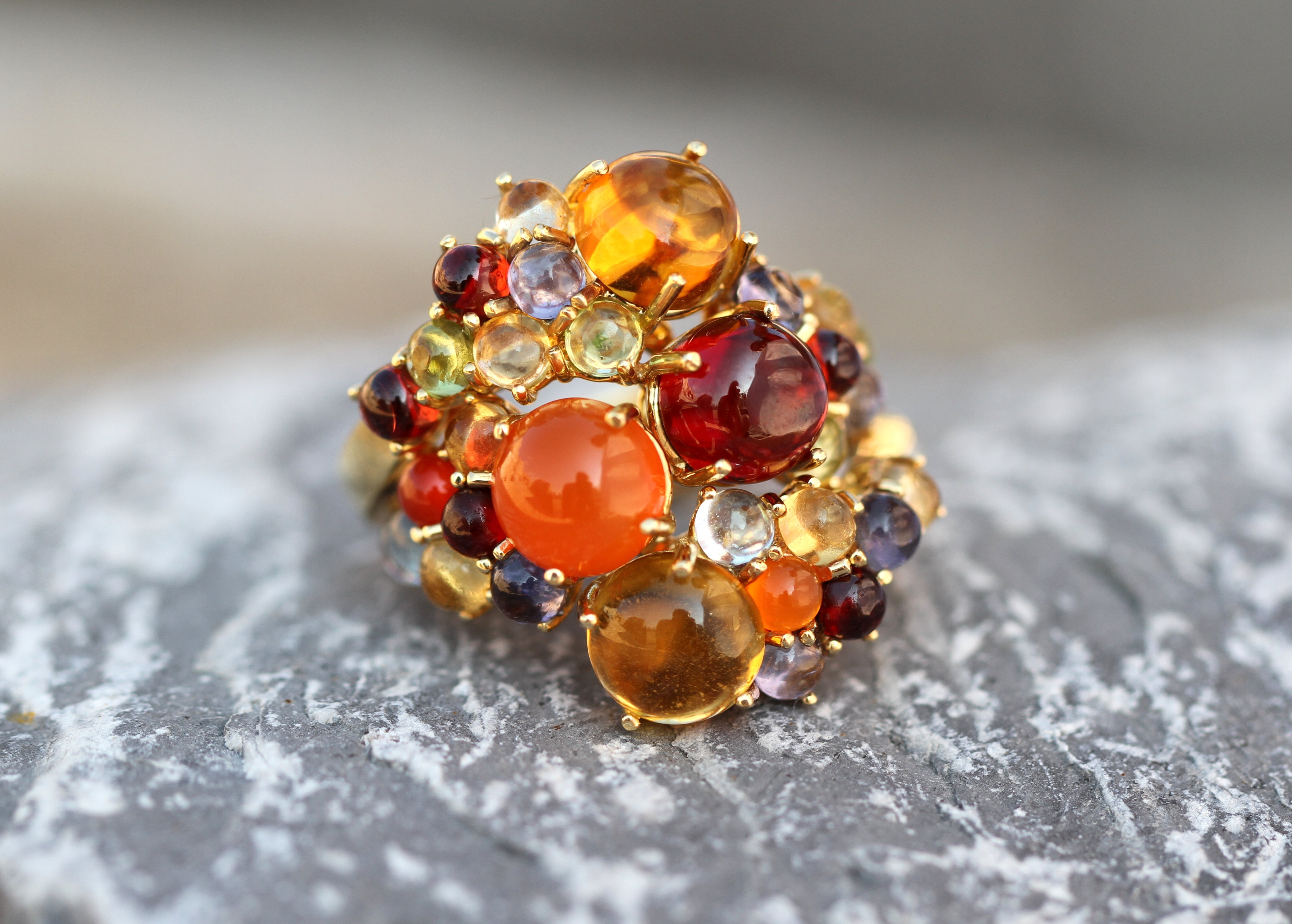 Two of our signature "Dagny" rings stacked together for the ultimate "POW" cocktail ring.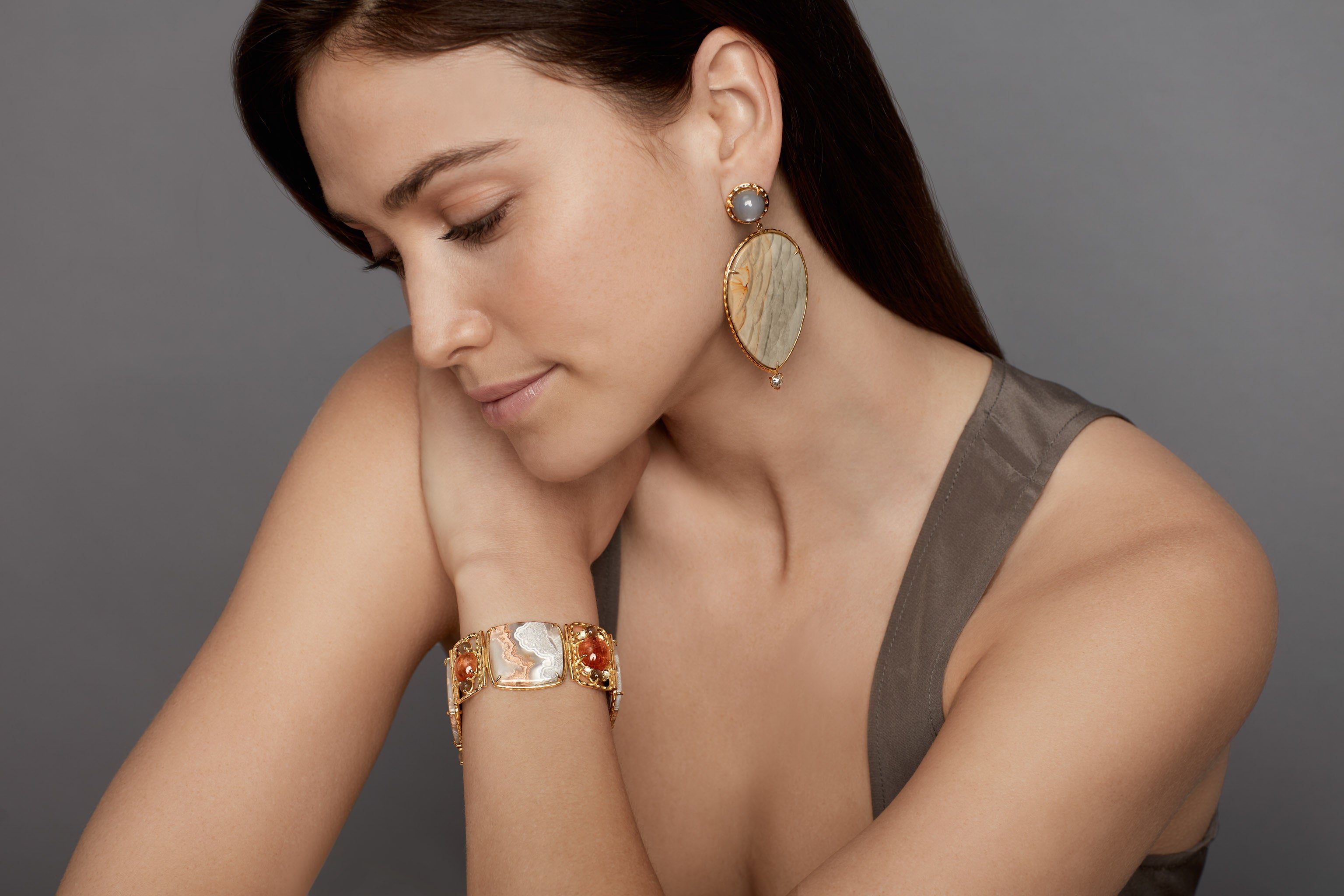 It's a very special shape that sets Daria's work apart - the cabochon. Inspired by her love of painting and impressionism, Daria saw in cabochon-cut stones a pure color source unaltered by the sparkle of faceted cuts that would allow her to "paint with gems."