Friedman Benda Case Pieces and Storage Cabinets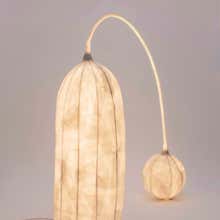 About Friedman Benda
Friedman Benda identifies and advances key narratives that intersect contemporary design, craft, architecture, fine art, and cutting-edge technological research. The gallery promotes synthesis between leading creative thinkers and makers by creating opportunities to advance new connections within the global design community. Friedman Benda is committed to a critical view of design history. We aim to expand the design dialogue from its established sources, exploring perspectives that have previously been marginalized. Spanning five continents and four generations, Friedman Benda represents a roster of seminal established and emerging designers, as well as historically significant estates. Since 2007, the gallery's exhibitions, publications and collaborations with institutions have played a vital role in the development of the contemporary design market and scholarship.
Fernando & Humberto Campana, "Sushi Buffet", 2012
Located in New York, NY
Fernando and Humberto Campana [Brazilian, b. 1961, 1953] Sushi Buffet, 2012 Carpet, rubber, EVA, fabric and estela handcrafted into sushi rolls partially covering brass structure 28....
Category
2010s Buffets
Fernando & Humberto Campana, "Fitas Buffet", 2012
Located in New York, NY
Category
2010s