Sight Unseen Case Pieces and Storage Cabinets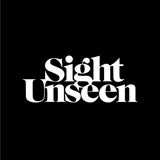 About Sight Unseen
Sight Unseen is an online magazine that uncovers what's new and next in design and the visual arts, with a focus on independent makers working outside traditional disciplinary boundaries. Since its founding in 2009, the site has served as a destination for anyone interested in scouting new talents as well as an inspiration for those working in creative pursuits. In 2014, the editors behind Sight Unseen launched Sight Unseen OFFSITE, a nomadic design fair that serves as New York design week's most exciting platform for new ideas and talents. Shop 2018's Sight Unseen OFFSITE show on our 1stdibs storefront starting May 23.
Column Chest and Minibar in Baltic Birch Plywoo...
BlackTable Studio
21st Century and Contemporary American Modern Cabinets
Ash, Birch
Peekaboo minibar inspired by classical architecture columns, with Baltic birch plywood framing and laminated ash veneer with an oiled finish. Built by hand in Queens, New York, by Ca...
Set No.5 Mini Bar by Müsing–Sellés Carved Woo...
Alvaro Gomez-Selles, Marisa Müsing
21st Century and Contemporary North American Modern Dry Bars
Wood, Paint
Set No.5 explores and re-interprets the relationship between form and utility, moving away from expected functionality in everyday furniture. The set aims to create new domestic envi...
Get weekly alerts when there are new arrivals for

Sight Unseen Case Pieces and Storage Cabinets