Sight Unseen Wall Decorations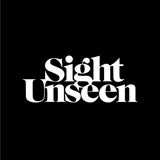 About Sight Unseen
Sight Unseen is an online magazine that uncovers what's new and next in design and the visual arts, with a focus on independent makers working outside traditional disciplinary boundaries. Since its founding in 2009, the site has served as a destination for anyone interested in scouting new talents as well as an inspiration for those working in creative pursuits. In 2014, the editors behind Sight Unseen launched Sight Unseen OFFSITE, a nomadic design fair that serves as New York design week's most exciting platform for new ideas and talents. Shop 2018's Sight Unseen OFFSITE show on our 1stdibs storefront starting May 23.
Four Minutes Less Than an Hour Contemporary Art...
Andrew Kuo, Tyler Hays
21st Century and Contemporary American Modern Contemporary Art
Wood, Oak, Paint
A collaborative twist on BDDW's signature handmade puzzles, in which painter Andrew Kuo provided an artwork and BDDW founder Tyler Hays turned it into a puzzle in a solid oak frame. ...
Get weekly alerts when there are new arrivals for

Sight Unseen Wall Decorations