Ken Bolan Studio Furniture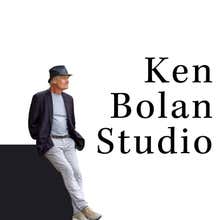 About Ken Bolan Studio
Ken Bolan Studio houses truly one off pieces that allure even the most experienced collector. Ken's collection is the pinnacle of centuries of meticulous craftsmanship together with pieces that capture the fun and identity from centuries past. This collection doesn't follow any particular theme, period or trend, but is an expression of the things that bring him joy and tantalise his senses. With the experience from a passion fuelled career behind him, Ken knows exactly where to uncover hidden treasures and bring to the world exquisite pieces that will capture imaginations and evoke conversations for many lifetimes to come.
Higgins Glass furniture for sale on 1stDibs
Higgins Glass furniture is available for sale on 1stDibs. These distinctive objects are often made of
paint
and designed with extraordinary care. In our Higgins Glass Collection, there are many options to choose from, although
brown
editions of this piece are particularly popular. In-stock we have 6 vintage editions of these items, while there is also 0
modern
edition to choose from. Many original furniture by Higgins Glass were created in the
20th century
in the
modern
style in
France
. If you're looking for additional options, many customers also consider furniture by and . Prices for Higgins Glass furniture may vary depending on size, time period and other attributes. 1stDibs's price starts at
$129
and tops out at
$3,039
, while pieces like these can sell for
$2,571
.