Dressing Vintage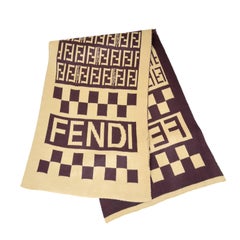 Fendi Vintage Zucca Monogram Cashmere Wool Logo S...
Beige Fendi, Karl Lagerfeld Neckcloths
This is a great long vintage scarf from Fendi in brown and creamy beige with the Fendi logo and the word Fendi in the fabric. The scarf measures 13 x 68" and is 70% cashmere and 30% wo...
Labellov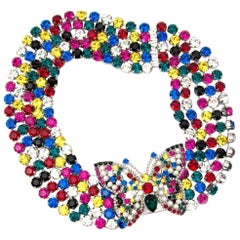 Miu Miu Crystal and Faux Pearl Butterfly Collar Ne...
Beige Neckcloths
Excellent condition Miu Miu Crystal & Faux Pearl Butterfly Collar Necklace This silver-tone Miu Miu collar necklace features multiple rows of crystals in different colours and an eye-c...