Mannerist Architectural Elements
Babou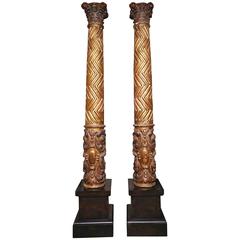 Pair of 17th Century Spanish Carved Gilt and Polyc...
Antique Early 17th Century Spanish Mannerist Architectural Elements
Giltwood
A spectacular pair of 17th century Spanish Mannerist (Late Renaissance) carved gilt and polychrome wood columns, with Corinthian tops and herringbone motif. The gilding and polychrome p...
Thornhill Galleries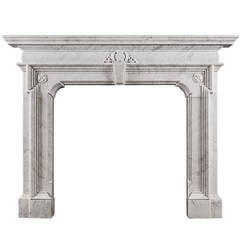 Mannerist Fireplace in Italian Carrara Marble
Antique 16th Century Scottish Mannerist Architectural Elements
A striking marble fireplace in Italian Carrara marble. The moulded jambs with carved rosette to top, the barrel frieze with carved cartouche to centre and key stone below. Shaped moulde...