Lost City Arts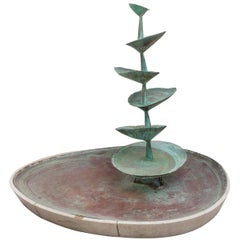 "Fran All Till Fall" Midcentury Copper Fountain by...
Arne Jones
Vintage 1950s Scandinavian Modern Swedish Fountains
From 1935 to 1944 Arne Jones worked in a stonemasonry. From 1941 to 1947 he studied sculpture in Sweden. He then studied in France (1947) and in Italy and England (1948). He participate...