Late 20th Century Delft and Faience
GRIS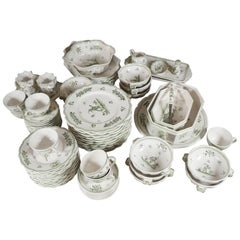 Set of Faience Dinnerware in White and Green
French Late 20th Century Delft and Faience
Porcelain
Here is a beautiful set of reproduction Faience from France. The pieces are hand-painted and feature the unique characters of grotesques and birds and animals. A charming service, these...
Galerie Charraudeau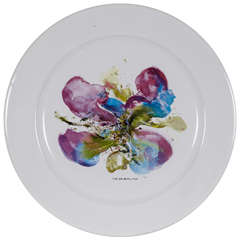 Zao Wou Ki Printed Plate, "Orchidée"
Zao Wou-Ki
French Late 20th Century Delft and Faience
Faience
Zao Wou Ki (1921 - 2013) "Orchidée" 1986 Print after a watercolor on faience. Stamped on the reverse as a tribute to the twentieth birthday of the BSN corporation (June 1986) and by ...