inside-room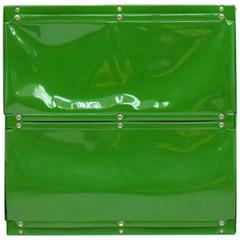 Otto Zapf Green Softline Plastic Shelf, Germany, 1...
Otto Zapf
Vintage Green 1970s German Mid-Century Modern Shelves
Metal, Plastic, Wood
Green plastic shelf from the "Softline Series" by Otto Zapf, 1971, InDesign / Zapf. Synthetic foil, press buttons. Very good condition! Worldwide shipping.
Off The Wall Antiques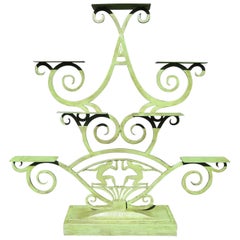 Art Deco Painted Iron Display Unit
Unknown
Vintage Green 1930s American Art Deco Shelves
Iron
This fashionable unit is functional as well as stylish. Two male "Atlas" figures seem to hold up the entire display, which features seven shelves. The top shelf measures 10 3/4" by 3 1/...
kinder MODERN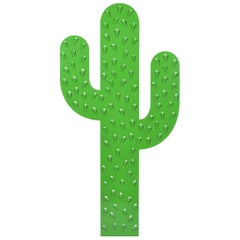 Cactus Catchall by Andrew Neyer in Powder Coated S...
Andrew Neyer
Green 21st Century and Contemporary American Shelves
Steel
Cactus Catchall by Andrew Neyer in powder coated steel, USA, 2017 Stuff by Andrew Neyer, USA, 2017 Powder coated steel 110 hooks: H 72 in, W 36 in Lead time 4-6 weeks.