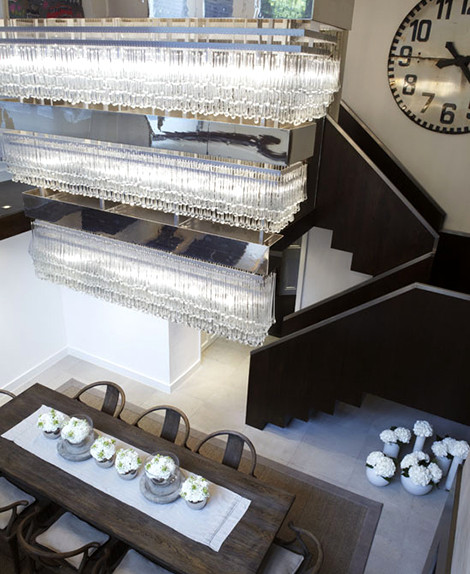 If you are not familiar with the name Fiona Barratt-Campbell, log it in your memory bank now. Because if this already highly successful 32-year-old interior designer has inherited even a tenth of her paternal grandfather's drive, ambition and business acumen — and it would appear so far that she has — then she is going to prove unstoppable.
That grandfather in question is Sir Lawrie Barratt, who founded Barratt Developments PLC, one of the largest residential property development companies in the UK, in 1958. And he's quite an act to follow.
Far from fazed by this legacy, Barratt-Campbell cites Sir Lawrie, who died in December at age 85, as her chief mentor and greatest inspiration. "My grandfather has always been my role model," says Barratt-Campbell, who founded her design firm at the age of just 25 and now employs a team of seven. "All my interest in property, architecture and interiors began with him."
Barratt senior's story is outstanding: Having left school at age 14, he trained as an accountant at night. Frustrated at not being able to afford a house, he decided to build one for his young family, teaching himself the necessary skills. It was the success of this venture that inspired him to form a company — a decision so fruitful that it resulted not only in personal fortune but knighthood, too. After retirement, he lived in the Northumberland town of Corbridge, about 300 miles north of London, close to Barratt-Campbell's parents and to the weekend home she shares with her husband, Sol Campbell, and their 20-month-old daughter, Isabella. (Another child is due in April.) Until his recent retirement, Campbell was one of the most admired and respected soccer players in England.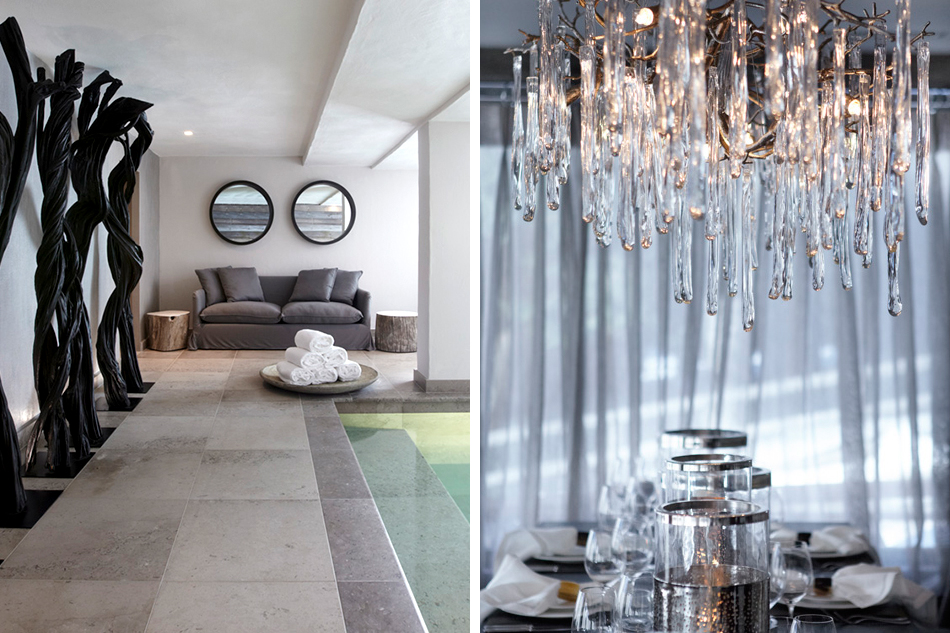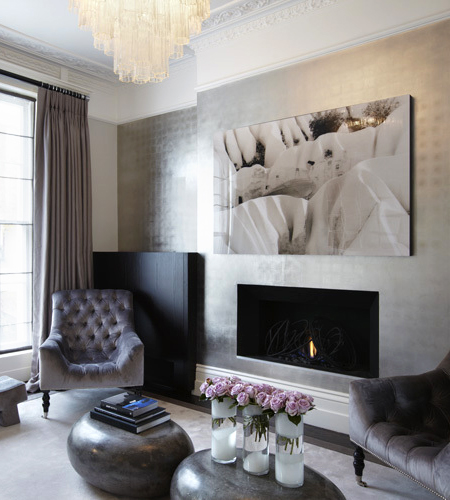 Although she was to the manor born, the legacy of Sir Lawrie's humble beginnings instilled in Barratt-Campbell a strong work ethic and a no-nonsense attitude. She grew up in the very north of England, the eldest of three children, to entrepreneurial parents who ran a chain of garden centers. She studied fine art at Chelsea College of Art in London but changed her major to interior spatial design after realizing that's where her real passion lay. She spent her second year of the three-year program in New York at Parsons, whose program dovetailed perfectly with what she had learned in London: "Chelsea concentrated on functionality, flow, the spaces involved," she recalls. "Parsons was less conceptual and more focused on fabrics, textures and decorative finishes."
On leaving college, Barratt-Campbell took a job with Kelly Hoppen — whose clients include Elton John and the Beckhams — where she was promoted to senior designer after 12 months, followed by a startlingly fast-track rise to head of the design department a year after that. Life with Hoppen, however, was never going to be a long-term career prospect. "There is not one person in my family who works for someone else," she points out. "I knew I wanted my own business by an early age."
And she'd have it, too. Having ended her time at Hoppen's studio on a Friday, she'd set up her own firm by Monday, and she won her first notable commission — the complete refurbishment of a ski chalet in the Swiss Alps' Verbier for business tycoon Richard Branson — just three days later.
---
"The good thing about setting up a business at a young age is that you have no fear because in a sense you have nothing to lose."
---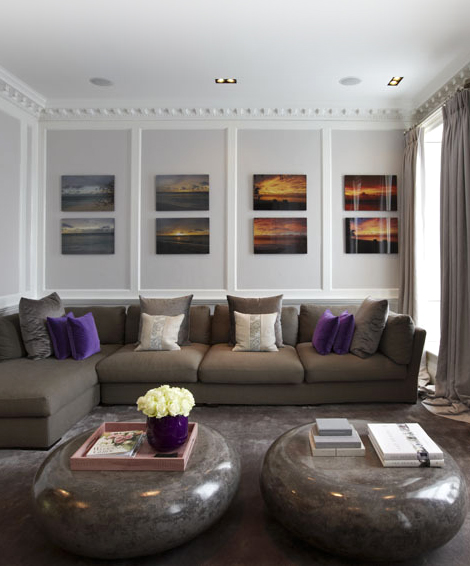 Looking back, it astounds her that she had the bravado to get away with it. "I heard later that the reason why I won the project was because I was not intimidated by Richard's fame — I told his team that I deal with all people the same way, whether they have a pound in their pocket or a million."
At one point in those early days, she says she was running five projects simultaneously, with no help at all. "I don't know how I did it, but the good thing about setting up a business at a young age is that you have no fear because in a sense you have nothing to lose."
Barratt-Campbell considers her grounding in interior architecture to be one of her company's greatest strengths. "My degree taught me everything I needed to know, from making the initial construction drawings to putting the finishing touches on an apartment," she explains. "And it is uncommon for us as a studio not to get involved with the architectural side of a project."
A case in point is her own home in Chelsea, where we met one bright winter day. The tall, Georgian townhouse overlooking the Thames combines historic provenance and architectural beauty with an enviable location. Sol Campbell had bought the place before the couple got together, but it was Barratt-Campbell who saw the potential to extend the basement, add a huge light-well and reconfigure the space to accommodate their growing family. She also added an underground tunnel from the garage to the house to guarantee safety and privacy. (These two are no strangers to the tabloid press.) Now they are making plans to similarly transform an enormous apartment further up the road, Barratt-Campbell believing that family life is more suited to one-level living than to continuous running up and down stairs.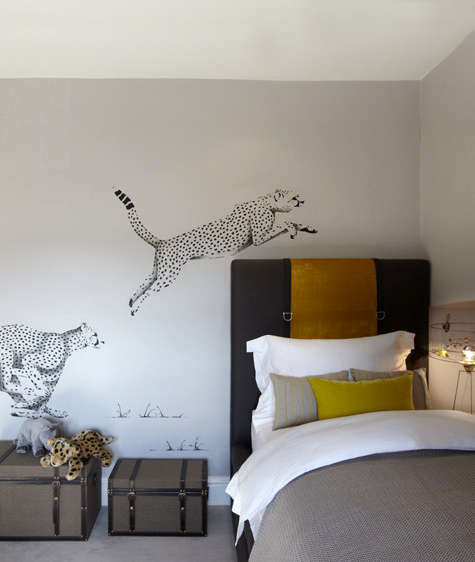 But it's their Georgian country house in Northumberland where the designer's heart truly lies. "We have a walled vegetable garden, sixty acres of land and a lake," she says. "I open my curtains in the morning to see deer on the lawn. It really is a world away from London."
She loves the contrast of her two worlds, needing the buzz of her studio — located close to Chelsea Harbour — as much as the quiet of Northumberland, where she will happily spend an entire day cooking. These days, business at the studio is booming, with a raft of top-drawer, mainly residential commissions, including the renovation of a 400-year-old watermill in Surrey; a beach house in Majorca; a 24,000-square-foot, landmarked Georgian hall in Yorkshire; and a whole string of private homes in London, mainly in the 6,000- to 8,000-square-foot category.
As a designer, Barratt-Campbell is very hands-on. "I don't want to get to the stage where other people are doing the designing for me, because it is my name above the door," she insists. Her husband is also a director of her firm, advising particularly on finance and business. "Having grown up with my parents working as a partnership, it's nice to have the same sort of understanding with Sol," she explains. "He absolutely loves architecture and design, and he comes on buying trips with me because he has such a good eye."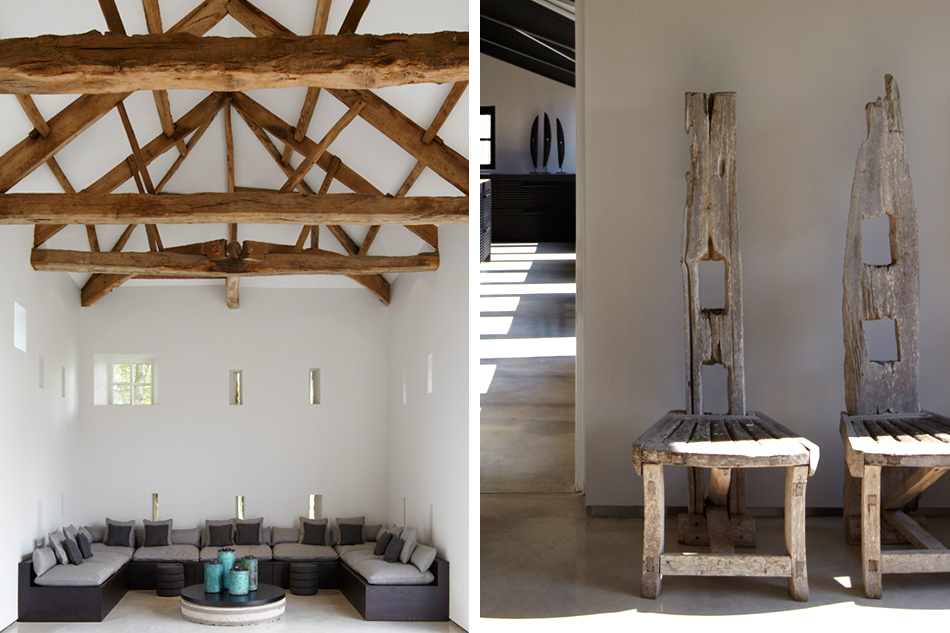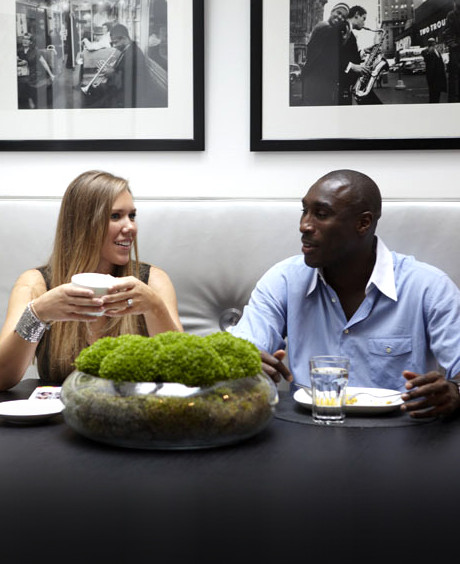 Although she's in her early 30s, every member of her team is even younger, making them one of the freshest and zestiest interior design studios in London. Right now, Barratt-Campbell has her eyes on the future: This summer she'll open her first shop, FBC London, on Pimlico Road in Belgravia. Along with some curated items, the store will carry her first collection of furniture, including side tables, sofas, chairs, bookshelves, beds and dining suites.
"All the furniture is being made by local craftsmen and artisans in the north of England," she says. "The inspiration behind the range is the Roman heritage of Northumberland." As well as using a variety of timbers, Barratt-Campbell has also integrated metals in various forms — both smooth and hammered — with some pieces cast in bronze. Linens, leathers, suedes, velvets and silks complete the rich, textural palette.
Despite having achieved so much at such a remarkably young age, Barratt-Campbell is determined to keep her feet firmly on the ground. Function over fashion is one of her mottos. "An interior has to look wonderful, but it also has to work on a practical level," she insists. "And as a true Northerner, I abhor the idea of wasting money. Nobody wants to redo their homes every two years, no matter how wealthy they are. I don't know whether it is coincidence or not, but a lot of my clients are self-made businesspeople. I think they know I understand the value of money."