Items Similar to 1900s Cartier Platinum Diamond Enamel Bell form Pendant Watch with Necklace
Want more images or videos?

Request additional images or videos from the seller
1 of 20
1900s Cartier Platinum Diamond Enamel Bell form Pendant Watch with Necklace
About
The present necklace pendant watch is the only known example of its kind in the marketplace and is a very important and rare Cartier, belle époque platinum diamond violet "Russian Ray" Engine turned guillioche deep purple enamel pear bell form pendant watch suspended by a platinum, diamond set clips which intersect at an accompanied unsigned triple pearl sautior strand necklace. The present timepiece is signed on the dial with enamel script Cartier Signature and correctly serial numbered with matching cartier serial numbers on the interior case, cuvette and movement and accompanied by an unsigned pearl strand. The bell form enamel pendant watch is in complete perfect working condition and has been recently serviced and tested for accuracy by our in-house technicians. There is no damage or enamel loss to the outer case or signs of wear, as well as, sharp signatures/serial numbers on the dial throughout which indicate excellent preservation & very little use by its original over the years. Additionally, there are no rose cut diamonds missing from the millegrain wreath setting on the exterior of the case or the center clip and the pearl strand is firmly connected with no tears or pearls missing throughout the extremely detailed and alternating pearl strand pattern. The pendant and necklace as a whole is preserved in excellent condition, considering its age. There seems to be no signs of repair, which is really quite astounding for a piece over a 100 years old and would be considered museum condition. Specific Measurements & How it works The present watch case measures from top to bottom at 28 mm and the circumference of the bell form case measures approximately 24mm around a the wides point. The signed and original Cartier script signed dial is decorated with blue and red enamel numbers and displayed on a mint white 15mm by 15mm dial. The total drop from the platinum and diamond sautoir millegrain setting located at the center where the two necklace strands meet is approximately 4 inches from the top to the bottom of the pendant. Additionally, the total length of the necklace is approximately 10 inches and is worn mid chest level. Special attention to detail as this piece was a special order most probably for an important client as it was not a mass produced item by the firm, this timepiece features a delicate engine-turned guilloché and deep purple enamel pear bell form pendant watch which keeps time by winding the upper portion of the pendant and as the user winds that mechanism, additional gears simultaneously wind the watch mechanism to set the time. The enamel displays a beautiful and rich tone, yet appears almost translucent in places, which gives the pendant a very three-dimensional appearance of which only a few examples have ever been to known to be created. Creation & Context of this Timepiece Cartier most notably innovated a specific form of enamel process, which involved a special heating to achieve variations in colors that are illustrated in the present pear-form pendant watch. Three dimensional shapes such as a bell form which the present watch is design as were extremely difficult to apply enameling to and at this time it would require an incredible level of skill to create such a piece. This technique eventually evolved into a very important design element that Cartier sought to master. Further highlighting the present form watch, are intricate diamond-set millegrain floral motifs wrapped around the base. This technique demonstrates the garland style that Cartier promoted to the Russian market as it transitioned from the Bell Epoque era into the Art Deco era. Elements of Nature such wreaths, leaves, etc were intricately designed in carefully set diamond designs and used to ornament the piece further with additional details. Cartier mastered this technique, which allowed their firm's creations to compete against the already established and highly acclaimed house of Fabergé. Ultimately creations such as these which had demonstrated an incredible level of skill to create, gained the firm the opportunity to become jeweler to the Russian Royal Court who awarded Cartier the official warrant in 1909-1917. The time-consuming and very delicate work is commonly referred to as Garland or Louis XVI style and is an example of which can be found on the top of the pendant where it has been embellished with a platinum and diamond-set leaf design, which is incredibly intricate. Further adding detail to this unique museum piece is the well preserved unsigned bell époque style triple stranded pearl sautoir necklace upon which meets to intersect with a two tone platinum and yellow gold diamond clip upon which the Cartier bell form pendant watch is suspended. At the time of production, it was deemed unseemly for a woman to wear a wristwatch. As a result, Cartier explored various ways for women to read the time, while remaining socially appropriate and in style. The pendant watch was one solution and Cartier has been particularly talented at creating unusual and creative objets d'art, such as the present example. *Please find additional photos for references to Garland Style, Triple Pearl Strand Style & a photo of the official warrant which was appointed to Cartier as they became the official supplier to the Imperial Court and Tsar Nicholas II. History of Cartier From 1909 to 1917, Cartier was appointed the official Supplier to the Imperial Court and Tsar Nicholas II. Russian Market Cartier is considered to have been the finest and most well made Cartier pieces of all their markets at this time, rival only to that of the Russian based jewelry house, Faberge. The rivalry between the already established leader Faberge and the up and coming Cartier would intensify as both houses were vying for the same royal russian clientele and ultimately the Imperial warrant as the official jeweler to the Tsar and Imperial court. This rivalry for the Imperial court would provoke Louis Cartier to employ innovative design preferences where he could effectively cater to the Russian market standards of quality which the Imperial court had been accustomed to  with Faberge.  These such pieces are considered extremely limited in production, of exceptional quality and highly recognizable by the three major design attributes.  1)Gemstone/Hardstones preferences to incorporate Nephrite hard stone or Pink Topaz gemstone etc , 2) Enamel Type techniques such as "Russian Ray Pattern" Guilloche and 3) Style/Colors  LouisXVI style millegrain with colors such as Violet and Green were widely produced for the most important Clientele of the Russian Market and usually produced as gifts for the use of the members within the Imperial court.  In 1907, Grand Duchess Maria Pavlovna and her husband Grand Duke Vladimir Alexandrovich, (one of the Tsar Nicholas II's uncles)  encouraged Cartier to organize temporary shows in the Imperial city of St. Petersburg. She herself rented a handsome premises on the Palace Embankment, where Cartier could set up in December for a two month stay (P/ 20, Cartier Royal High Jewelry). Vladamir headed Russia's Imperial Academy of Arts and his wives Salons were considered St. Petersburg's leading social events and it was here that the rivalry for the Imperial court would set the stage for Faberge and Cartier. The Tsar and Tsarina, along with the Dowager Empress, Maria Feodorovna, made  a few purchases that remained relatively modest in order to avoid offending local Russian Jewelers, such as Faberge (P. 32 Cartier 20th cent ).  Around 1900 Faberge was producing what was indisputably the most refined enamel of the day, using a process which remained a closely guarded secret within  the confines of his predominantly scandinavian workforce. Most of his enamel ornaments were made using the guilloche technique and designed in the Louis XVI style of the late 1780s similar to the design of the present example being offered today. " P. 91 / Cartier Jewelers Extraordinary  " But two years later Cartier was appointed an official supplier to the Imperial Court and up to the Revolution of 1917 the Russian aristocracy represented a significant segment of the Jeweler's clientele. In addition to  Grand Duchess Maria Pavlovna, purchasers included  Tsar Nicholas II, Countess Sheremetiev, Grand Dukes Andrei, Cyril, and Paul, Countess Uvarova, Count Orlov, Prince Sherbatov, and above all the Princess Yusupova, who  belonged to a family said to richer even than the Imperial Romanovs themselves. The high point for Cartier came in 1912, when the paris city council commissioned the firm to make a faberge-type easter egg as a gift for Tsar Nicholas II" P / 20 CRHJ At this time, Cartier was incorporating specific Gemstones and Hardstone for the pieces being sold to the Imperial Russian Market. Pink topaz would be used in jewelry and Nephrite would be used in objects of vertu  (P92/ CJE). Pink topaz, also known as Imperial Topaz is considered the most valuable gem form of the Topaz. The name for Imperial Topaz originated in nineteenth century Russia. At the time, the Urai mountains were Topaz's leading source, and the pinkish-orange gemstone mined there was named to honor the Russian czar. Ownership of the gem was restricted to the royal family only (Gem encyclopedia source).  As a means to compete with Faberge further, Cartier  would look to the siberian mineral deposits to produce objects of Vertu , mounted in gold or enamel and in hard stone such as Nephrite, Lapis Lazuli, Agate, Serpentine ( P.92/ CJE) "Faberge and other Russian firms were famed for their use of hard stone and Nephrites. A block of nephrite was considered a typical form for Russian imperial cigarette cases and clocks alike made in the early 1900s" (P.133 / Cartier 20th cent) In addition to the Gemstone or Hardstone being selected, Louis Cartier recognized the need to innovate the application of enamel.  " The patterns engine turned on the metal ground and visible through the transparent enamel were variously described as "Russian" ray patterns or Louis XVI in style (P.246/ Cartier Jewelers extraordinary) Cartier Launched a line of accessories, small clocks and watches that featured delicate engine turned decoration and enameling.  "Faberge's great skill lay in their ability to apply five or six layers of enamel chosen from 144 different shades of color to a metallic base of silver or 14 carat gold. The firing took place at a temperature of 700-800 Degrees Celsius, the metal first having been engraved with lines and does to produce a geometric pattern which remained visible through the transparent enamel, often creating the impression of shot silk. P. 91 / CJE Rather then focus on the numbers of colors that could be applied as Faberge did, "Cartier concentrated on developing new combinations of Hues, such as greens and violets for the russian market to place on his small clocks, pendant watches and other objects of virtu." ( Page 25/ CI20th century)  Cartier's russian inspired range contained a similar technically variety of guilloiche work: frames and small clocks have the sunray pattern engraved in straight lines radiating from a  central point ( P.91 / CJE) and are designed int the similar Louis VXI style that would become known later on as Garland style. Garland style jewelry was initially Cartier's signature product.Olive and laurel leaves and berries and wheat sheaves, wreaths, arrows all can be found on the quintessential early Cartier pieces. Characterized by exquisite detail and decoration that was lavish without being excessive, Cartier's jewelry from this era was in no way trite revival of earlier traditions. (P.24/ Cartier 20thcentury) This new approach emerged in the first years of the 1900s and was the art of developing magnificent yet delicate jewelry of diamonds set in platinum, creating light airy pieces inspired by the Louis XVI style (p.20,30 CRHJ) Cartier would innovate the use of diamonds, platinum and millegrain settings to reinvent and refine the eighteenth century french neoclassicism in the form of sparking fluid and ethereal jewels. These jewels would lay the foundation for Cartier's international reputation as the Prince of Wales referred to Cartier, as  "The king of the Jewelers and Jeweler to the kings". References to Louis XVI style were also incorporated in bejeweled decorative and functional objects such as the female desk clocks that were gradually stripped of their traditional classical decorations- garlands, acanthus and laurel leaves, tassels and bows- to achieve the spare elegance of a circle in a square (P.13/ Cartier 20th cent) The present lot embodies the elements described above which were commonly reserved for the Russian Market Cartier produced for the Imperial Court and regionally important entities at that time. Although it is unconfirmed to know whom these pieces belong to exactly , history and research conveys that they were produced for the Russian Imperial Market based on design and techniques applied at a time when Cartier was considered the official Imperial court jeweler. The design concepts that were incorporated in Russian Market Cartier pieces went on to provide the foundation for Cartier's reputation as prince of Whales refers to Cartier as the "king of jewelers and jeweler to the kings". We are proud to offer you the following Russian market Garland Style Louis XVI Diamond set and Violet Russian Sunray guiloche Pear "Bell" form Pendant Watch Similar illustrations may be found in the follow sources 1. Cartier: Jewelers Extraordinary By Hans Nadelhoffer, ISBN 0-8109-0770-4, 1984 2. Cartier: 1900-1939 By Judy Rudoe, ISBN 0-8109-4047-7, 1997 3. Cartier in the 20th Century By Margaret Young-Sanchez, ISBN 978-0-86565-311-5, 2014 *Please be sure to be aware before purchasing that there is no signature on the pearl strand and no maker known, only the Bell Form watch is signed Cartier.
Shipping & Returns
Shipping

A return for this item may be initiated within 3 days of delivery.
1stDibs Buyer Protection Guaranteed
If your item arrives not as described, we'll work with you and the seller to make it right.
Learn More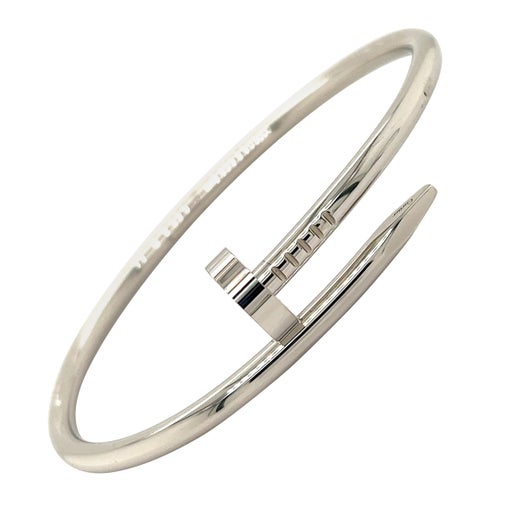 Shop All Cartier
About the Designer
Cartier
For its extraordinary range of bracelets, watches, rings and other adornments, French luxury house Cartier is undeniably one of the most well known and internationally revered jewelers in the world among clients both existing and aspirational.
Perhaps 1847 was not the ideal time to open a new watchmaking and jewelry business, as the French Revolution was not kind to the aristocracy who could afford such luxuries. Nevertheless, it was the year Louis-François Cartier (1819–1904) — who was born into poverty — founded his eponymous empire, assuming control of the workshop of watchmaker Adolphe Picard, under whom he had previously been employed as an assistant. Of course, in the beginning, it was a relatively modest affair, but by the late 1850s, Cartier had its first royal client, Princess Mathilde Bonaparte, niece of Napoleon Bonaparte, who commissioned the jeweler to design brooches, earrings and other accessories.
Under the leadership of Louis-François's son, Alfred, who took over in 1874, business boomed. Royalty around the world wore Cartier pieces, including Tsar Nicholas II of Russia, the Maharaja of Patiala and King Edward VII, who had 27 tiaras made by the jewelry house for his coronation in 1902 and issued Cartier a royal warrant in 1904. (Today, the British royal family still dons Cartier pieces; Kate Middleton, Duchess of Cambridge, regularly sports a Ballon Bleu de Cartier watch.)
Cartier's golden years, however, began when Alfred introduced his three sons, Louis, Pierre and Jacques, to the business. The brothers expanded Cartier globally: Louis reigned in Paris, Pierre in New York and Jacques in London, ensuring their brand's consistency at their branches across the world. The trio also brought in such talents as Charles Jacqueau and Jeanne Toussaint.
One of Cartier's earliest major successes was the Santos de Cartier watch — one of the world's first modern wristwatches for men. (Previously, a large number of people were using only pocket watches.) Louis designed the timepiece in 1904 for his friend, popular Brazilian aviator Alberto Santos-Dumont, who wanted to be able to check the time more easily while flying.
Cartier's other famous timepieces include the Tank watch, which was inspired by the linear form of military tanks during World War I, and the so-called mystery clocks. Invented by watchmaker and magician Jean-Eugène Robert-Houdin and later crafted exclusively for Cartier in the house's workshop by watchmaker Maurice Couët, the mystery clocks were so named because the integration of glass dials on which the clocks' hands would seemingly float as well as structures that are hidden away within the base give the illusion that they operate without machinery.
On the jewelry side of the business, Cartier's internationally renowned offerings include the Tutti Frutti collection, which featured colorful carved gemstones inspired by Jacques's trip to India and grew in popularity during the Art Deco years; the panthère motif, which has been incorporated into everything from brooches to rings; and the Love bracelet, a minimal, modernist locking bangle inspired by medieval chastity belts that transformed fine jewelry.
While the Cartier family sold the business following the death of Pierre in 1964, the brand continues to innovate today, renewing old hits and creating new masterpieces.
On 1stDibs, find a growing collection of contemporary and vintage Cartier watches, engagement rings, necklaces and other accessories.
These experienced sellers undergo a comprehensive evaluation by our team of in-house experts.
Established in 1978
1stDibs seller since 2018
38 sales on 1stDibs
More From This Seller
1900s Longines 18kt Enamel Royal Kensington Gardens Swans Pendant Pocket Watch

Located in New york, NY

A Rare & very unique 1900s Longines 5 -Time Grand Prix World Exhibition Award Winning Miniature Enamel Enamel Work Designed in the Impressionist Style of a "Feeding of the Swans at ...

Category

Antique Early 1900s Art Nouveau Pocket Watches

Materials

18k Gold, Enamel

1920s Platinum Art Deco Vacheron Constantin Diamond Set Lapel or Necklace Watch

Located in New york, NY

Timepiece Dimensions: 43mm Top to Bottom 15mm at the Widest Part The present timepiece is a very rare example of some the finest work by the firm Vacheron Constantin in the 1920s. ...

Category

Vintage 1920s Art Deco Pocket Watches

Materials

Diamond, Platinum

1970s Piaget 18 Karat White Gold Diamond Lapis Necklace and Pendant Watch

Located in New york, NY

A very limited production Piaget circa 1970s in 18kt White Gold Diamond Set bezel Lapis Dial Pendant Watch, fully signed with Piaget certificate of authenticity Basic Specification...

Category

Vintage 1970s Retro Pendant Necklaces

Materials

Diamond, White Diamond, Lapis Lazuli, 18k Gold, White Gold

$18,500 Sale Price

26% Off

French 1800 Art Nouveau Rose Diamond Zig Zag Enamel Pendant Lapel Pocket Watch

Located in New york, NY

An Impressive Art Nouveau French 1880s Gold "Sun Ray" Motif Hand Cut Rose Cut Diamond Set "Zig Zag" Guilloche Enamel Hand Painted Enamel Breguet Pendant Lapel Pocket Watch Basic...

Category

Antique Mid-19th Century Art Nouveau Pocket Watches

Materials

Diamond, Ruby, Yellow Gold, Enamel

1800s French Art Nouveau Enamel Angel Winged Flower Pearl Wreath Pendant Watch

Located in New york, NY

An Impressive & Extremely Well-Made Art Nouveau 1840s-1860s, Iridescent Enamel Angel Winged Pearl Set Flower Wreath Pendant Watch with matching Blueish Green Enamel Portrait of Frenc...

Category

Antique Mid-19th Century Art Nouveau Pocket Watches

Materials

Pearl, 14k Gold, Enamel

French 1880s Art Nouveau Gold Zigzag Enamel Star Pendant Lapel Pin Pocket Watch

Located in New york, NY

An Impressive French 1880s Double Sided Gold Special Order Gold Star Inlay "Zig Zag" Guilloche Enamel Breguet Dial & Case Art Nouveau Pendant Lapel Pocket Watch accompanied with its ...

Category

Antique 1880s Art Nouveau Pocket Watches