NFT
Nogland
Home Sweet Home
2021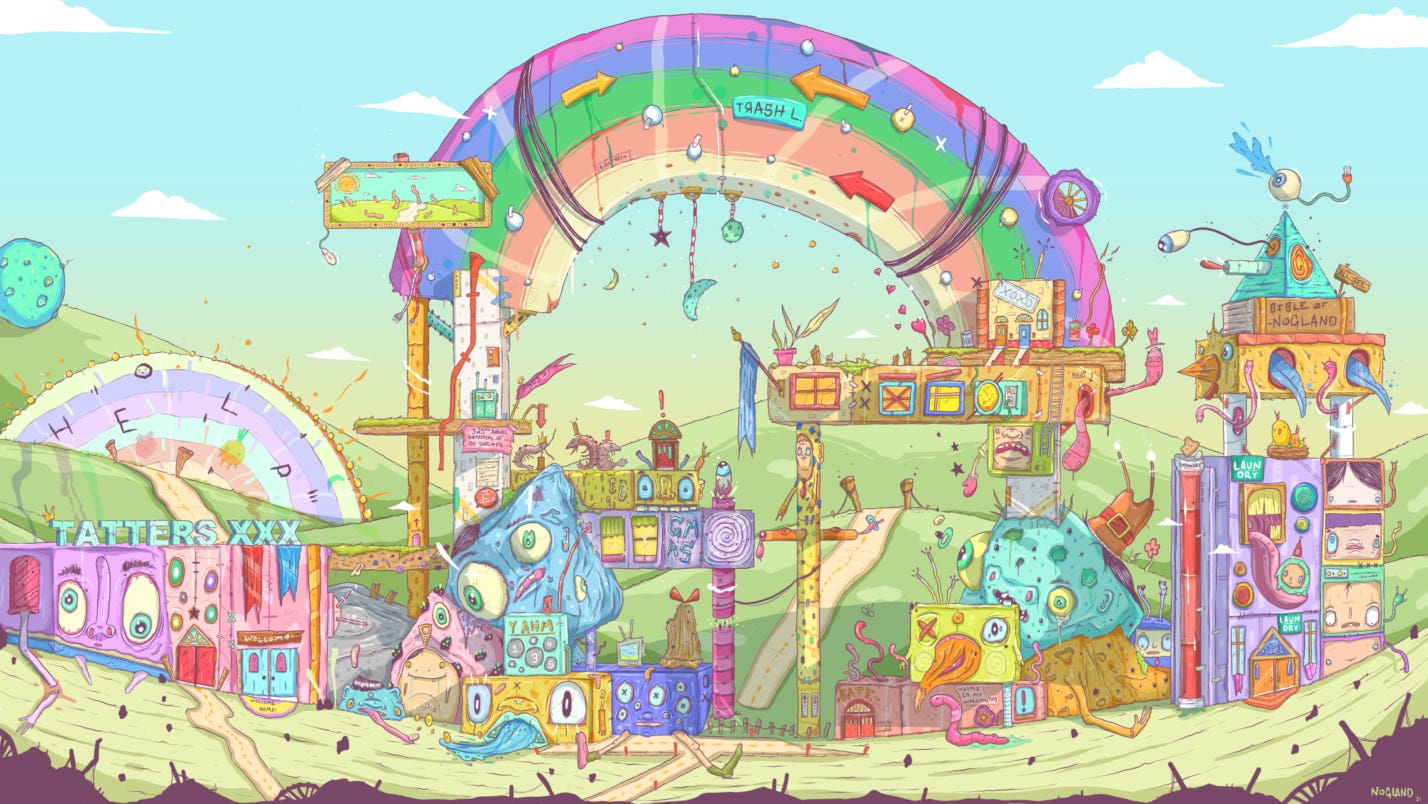 About
The final destination; a shimmering dystopia of whimsy and grunge.
Token

1stDibs.1

Token ID

47

Token Metadata

Contract Address

Edition

1/1

Medium

JPEG Digital Image

Dimensions

8000 x 4500 px

View Artwork
Artwork CID
:
QmYZe94y5gPwE7WcMaYEPzNAJYRpjqdntp8XSxoK7JppnT
Token Metadata CID
:
QmcaSzGYMXLsxYj9KsYCyU5SCn65aJbhi96E3zeUrAxLSP
My artistic alter ego, Nogland, is the result of an intense desire for freedom from the restriction of regimented environments and total immersion in self directed learning and experimentation. Pieces can vary from nightmarishly morbid, to whimsically cute - and a highly colorful, occasionally grotesque, surreal style reflects an inner world in which no rules apply. Created with an intent to poke fun at modern day society and standards, Nogland is sure to provoke a lasting reaction, regardless of the viewer's aesthetic opinion.
The Idol

edition: 1/1

Ξ 2.0000 Reserve Price

Accepting Bids

The Journey

edition: 1/1

Ξ 2.0000 Reserve Price

Accepting Bids