NFT
Submarine Tunnel: Entrance. Photograph Lustica Peninsula, Montenegro, 2018.
2022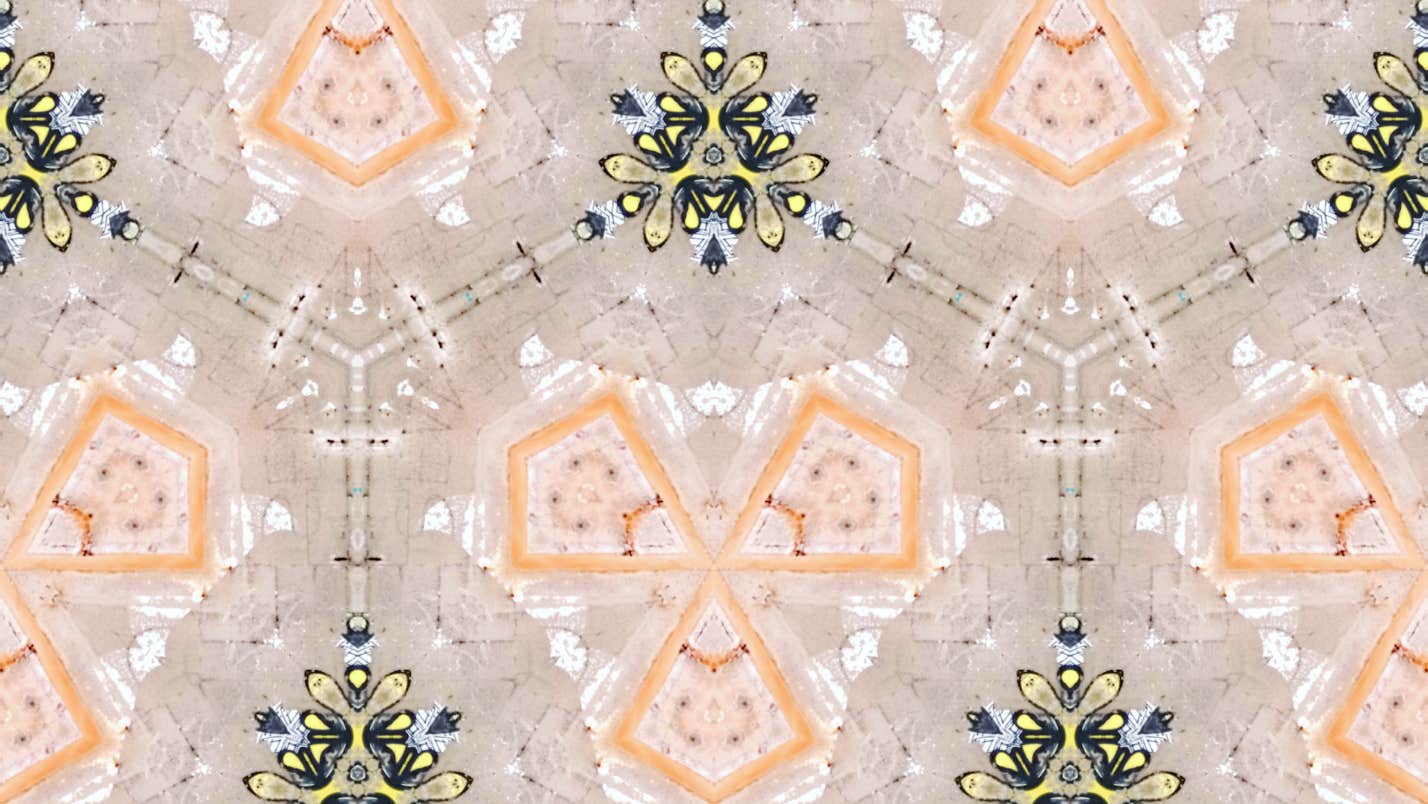 About
Concrete layers cast onto the hillside loom over the tourist boat at the entrance of the decommissioned submarine tunnel. An overhang protects bubbly-font graffiti from the rusting pattern on its face. Joelle McTigue examines the creation of the submarine tunnel built by the Yugoslavian military and how it represents a desire for change. A militarized space constructed for sovereignty and security was repurposed as a public space for pragmatic and leisurely pursuits. McTigue manually transforms her photography to encourage discourse on a location's past, present, and future.
Token

1stDibs.2

Token ID

362

Token Metadata

Contract Address

Edition

1/1

Medium

PNG Digital Image

Dimensions

7680 x 4320

View Artwork
Artwork CID
:
QmVMjrA5QW4hTndJyYRzTDa8iXR3wAfi5S71eixSJS29Gi
Token Metadata CID
:
QmXLrzZoqi5xTcQNctYorQAKys111cJTDBQTAdFA99Bihz
Exhibition Notes
Initially inspired by Eames' Power of Ten film, my practice evolved after learning about Ottoman traveler Evliya Çelebi (1611–1682) and Seyâhatnâme, an Arab literary tradition that intertwines legends and folklore in travelogues. Evliya's writing pushed me to contemplate how history is as accurate as anything touched by humans.
History is neither finite nor tangible, aside from quantifiable markers, a writer crafts a narrative based on select resources with an endgame. Chosen morsels pass through the viewpoint of the communicator leading to fractures and reflections within records.
My art examines how power dynamics and influences of identity flatten, amplify, and distort history. As an interdisciplinary artist, I manipulate works that leave documentative remnants to encourage discourse on the subject. The most thrilling aspect of the process for me is finding the fractures and threads of power and identity at various junctures. The texts accompanying the artwork are the viewpoint of an outsider whose accuracy is fallible.
Lustica Peninsula, Montenegro
The lush, steep coast of the Lustica Peninsula dives into the Adriatic Sea on the south side and the Bay of Kotor on the north. The eight-mile (13 km) long peninsula forms half of the bay's opening.
Lustica's long history served two primary purposes: agriculture and fortification. Near the mouth of the bay, hidden amongst the trees, resides a decommissioned submarine tunnel bored 328 feet (100 meters) into the stone by the Yugoslavian military.
Since Montenegro gained independence in 2006, it has strived to make its mark in upmarket tourism. The country retired several military installations and sold them for touristic endeavors, including luxury residences and resorts. Around the bend from the decommissioned submarine tunnel photographed in 2018, plans for the Ritz-Carlton Montenegro are underway.
Art & The World
The Art & The World community provides more information and background on my work and practice. Register to gain access to information before it's publicly available and deep dive into my notes, research, and travelogues. Enter the community at aw.joellemctigue.com
Artist exploring subtleties of power dynamics & influences of identity.