1stdibs Gallery at 200 LEX
200 Lexington Ave.
New York, NY 10016
(646) 293-6633




About Us
1stdibs and the New York Design Center have joined forces to create 1stdibs Gallery at 200 Lex, a 33,000-square-foot shopping destination that features more than 54 1stdibs dealers specializing in 20th-century design and antiques.
Located on the 10th floor at 200 Lexington Avenue in New York City, this one-of-a-kind space offers an elegant environment and a knowledgeable sales staff, open to both the design trade and consumers five days a week (9:30am to 5:30pm Monday through Friday). For more information, please call 646-293-6633 or email antiques@nydc.com.
Hours of Operation
New York Design Center showrooms are open Monday through Friday from 9:30am — 5:30pm
Select showrooms will be open on Saturdays from 10am — 5pm
Rochelle Udell
"Where Do You Sit in Life?"
April 20 – June 1, 2017
The 1stdibs Gallery at 200 Lex hosts "Where Do You Sit In Life?", an exhibition by artist Rochelle Udell who inspires us to explore chairs and why sitting is never just sitting.
For more information, visit the 1stdibs Gallery on the 10th floor, go to http://www.nydc.com/antiques/ or call 646-293-6633.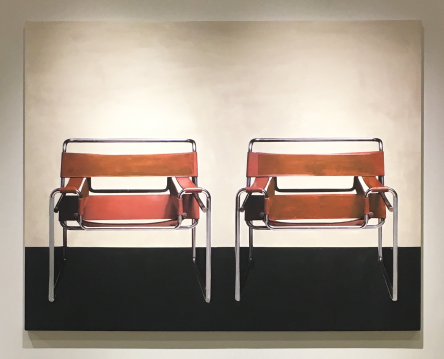 Location
200 Lexington Avenue
New York, NY 10016
Located on Lexington Avenue between 32nd and 33rd Streets.