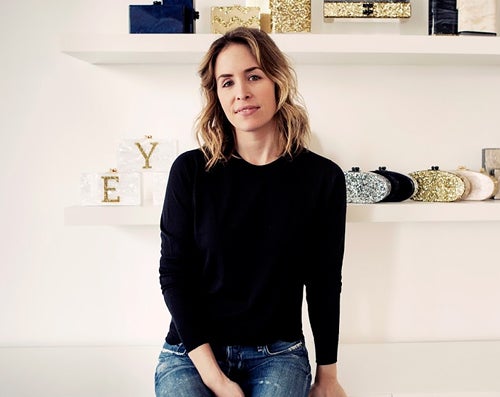 Brett Heyman
Founder, Edie Parker
Before founding the très chic handbag company Edie Parker, Brett Heyman handled public relations at luxury houses like Gucci and Dolce & Gabbana. This combination of design chops, marketing savvy and connections to the fashion elite helped her playful, vintage-inspired acrylic clutches become an instant hit, carried on red carpets by such stars as Taylor Swift, Cher and Reese Witherspoon.
"Whether it's a handbag or a tray in my house on which I serve cocktails, I want to have fun, to be excited and above all to feel an emotional connection," says Heyman, alluding to her recently released collection of limited-edition home accessories, now available on the
Edie Parker 1stdibs storefront
. Below, Heyman shares her favorite pieces on 1stdibs, which reflect her love of all that is glitzy, glamorous and vintage.
Top Picks
Discover Brett Heyman's favorite pieces