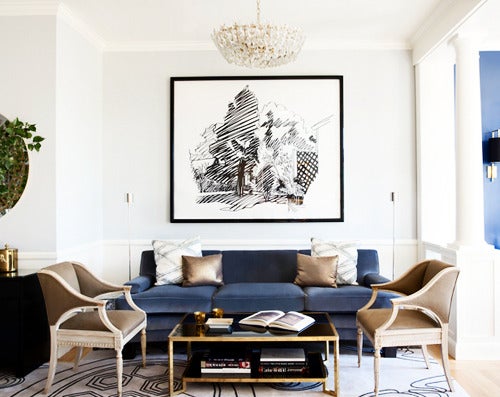 Catherine Kwong
Interior Designer
This graduate of both Brown and Parsons cut her teeth under William Sofield and the Wiseman Group before launching her own San Francisco firm in 2011.
Top Picks
Discover Catherine Kwong's favorite pieces
Flair Patchwork Collection Chest of Drawers
Vintage 1950s Italian Mid-Century Modern Commodes and Chests of Drawers
Wood
Rare Double Table Lamp By Kristian Dell
Christian Dell, Kaiser and Co
Vintage 1930s German Bauhaus Table Lamps
Steel
Poul Kjaerholm Model PK-54 Dining Table
Poul Kjærholm
Vintage 1960s Danish Scandinavian Modern Dining Room Tables
Marble, Steel
Set of 4 Cleo Baldon Campaign Chairs
Cleo Baldon
Vintage 1950s Armchairs
Biblioteca Nazionale di Napoli, Italy
Massimo Listri
21st Century and Contemporary Contemporary Color Photography
C Print
Stirrup Desk Lamp
Jacques Adnet
20th Century French Table Lamps
Brass
19th Century French Louis Philippe Silver Gilt ...
Antique 19th Century French Louis Philippe Wall Mirrors
Glass, Plaster, Wood
Excellent Antique Louis Vuitton Cube Hat trunk ...
Louis Vuitton
20th Century Trunks and Luggage
"1stdibs is an incredible resource for designers. I love incorporating vintage pieces into my interiors."

– Catherine Kwong
Tommi Parzinger (1903-1981) Signed Parzinger Or...
Tommi Parzinger
Vintage 1950s American Cabinets
Pompidou Bench
Michel Cadestin, Georges Laurent
20th Century French Benches
Steel