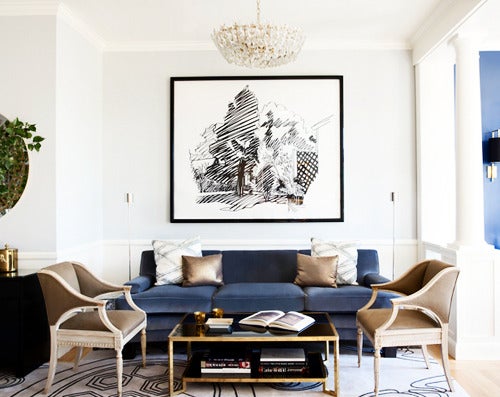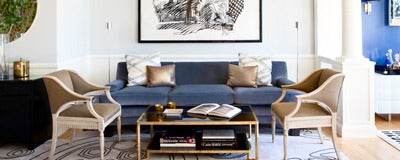 Catherine Kwong
Interior Designer
This graduate of both Brown and Parsons cut her teeth under William Sofield and the Wiseman Group before launching her own San Francisco firm in 2011.
More
Top Picks
Discover Catherine Kwong's favorite pieces
FLAIR Florence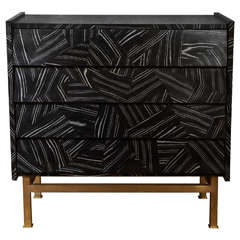 Flair Patchwork Collection Chest of Drawers
Wood
Italian 50's chest of drawers newly covered in Ayous veneer marquetry with natural brass base and wool fabric lined drawers
WYETH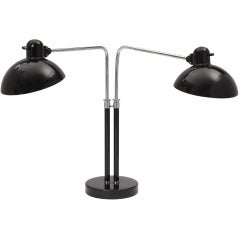 Rare Double Table Lamp By Kristian Dell
Christian Dell, Kaiser and Co.
Steel, Bakelite
A rare and excellent Bauhaus-era table lamp having twin visored lamps rising from a weighted black disc base. Each polished steel stem and painted visor can swivel and adjust independen...
Almond & Co.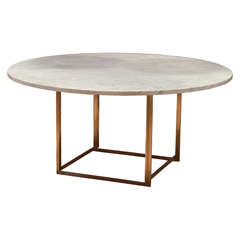 Poul Kjaerholm Model PK-54 Dining Table
Poul Kjaerholm
Marble, Steel
Dining Table, PK-54 by Poul Kjærholm, circular table with rare flint-rolled Cippolino marble top, brushed satin finish stainless steel frame. Designed in 1963. Produced by Fritz Hansen....
JF CHEN

Set of 4 Cleo Baldon Campaign Chairs
Cleo Baldon
Set of 4 Cleo Baldon Campaign Armchairs with Metal and Vinyl Upholstery
International Fine Arts Consortium - IFAC Arts

Biblioteca Nazionale di Napoli, Italy
Massimo Listri
C Print
"What makes his work unique is how he has made interiors look so absolutely vivid, as if they had a secret life of their own that only he knows how to portray. Listri has the extraordin...
Pascal Boyer Gallery

Stirrup Desk Lamp
Jacques Adnet
Brass, Leather, Silk
Quintessential desk lamp with black leather wrapped details and brass stirrup. Silk shade.
Negrel Antiques

19th Century French Louis Philippe Silver Gilt Mir...
Glass, Plaster, Wood
A beautiful French Louis Philippe Period Silver Leafed Mirror on wood and plaster. The frame has a delicate floral motif and is accented with a beading around the inner edge. Original ...
The Vintage Contessa

Excellent Antique Louis Vuitton Cube Hat trunk cir...
Louis Vuitton, Louis Vuitton
Outstanding Louis Vuitton hat trunk commonly referred to as a "Cube Trunk" due to its cube style shape. This one is in very fine condition and dates to 1903. Highest grade model with ...
"1stdibs is an incredible resource for designers. I love incorporating vintage pieces into my interiors."

– Catherine Kwong
Fat Chance Los Angeles

Tommi Parzinger (1903-1981) Signed Parzinger Origi...
Tommi Parzinger
Designed by Tommi Parzinjger, this signed, "Parzinger Original" has five doors and a rubbled cream lacquer finish. The base is stained dark wood. Features hand made brass pulls with bra...
Orange Furniture

Pompidou Bench
By Michel Cadestin, Georges Laurent
Offered By Orange Furniture
Pompidou Bench
Michel Cadestin, Georges Laurent
Leather, Steel
Fantastic bench designed by Michel Cadestin and Georges Laurent. The Beaubourg bench was designed for the Centre Georges Pomidou in Paris in 1976. Seats have great patina to rich brown ...