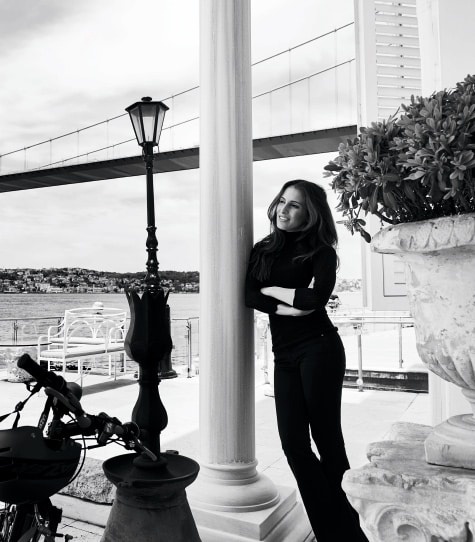 Istanbul, Turkey, is the only metropolis in the world that straddles two continents — Europe and Asia — and it does so over the 19-mile-long Bosphorus Strait. Set in a region with a rich history that reaches back to at least a thousand years before the birth of Christ and includes rule by ancient Greeks and Romans, as well as by the nearly five-centuries-long Ottoman Empire, the Bosphorus has long been one of the world's busiest shipping channels. On an average day, you can see everything from oil tankers and submarines to pleasure boats and dolphins.
The coveted land along the strait is also where a glittering array of Istanbul's elite have their homes, ranging from traditional wooden mansions, called yalis, to striking contemporary houses. Nineteen of these cosmopolitan homes are featured in Bosphorus Private: Lifestyle on Istanbul's Magical Waterway (Assouline), an insider's look written by Nevbahar Koç in collaboration with Irem Kinay. Andrew Finkel, an American-born journalist who has lived in Istanbul for three decades, wrote the introduction, and Emre Güven took the book's glamorous photographs.
"Everything revolves around the Bosphorus," Koç says. "You go everywhere by boat. Friends come to visit, and once they experience the lifestyle, they come back year after year. I wanted people to see what it's like to visit." Koç knows this world well. Born and raised on the Bosphorus, she also spent time in the 1990s in Los Angeles, where she got a fine-arts degree from Loyola Marymount University, returning to Istanbul about a decade later to marry Ali Koç, one of the sons of Rahmi M. Koç, a well-known Turkish businessman and founder of an eponymous Istanbul museum devoted to transportation.
The elder Koç gave his house to Ali and Nev when they married. He himself bought a particularly beautiful yali that he had had his eye on for years and proceeded to fill it with his collections of art and objects.
19 Dreamy Estates along Istanbul's Coveted Waterfront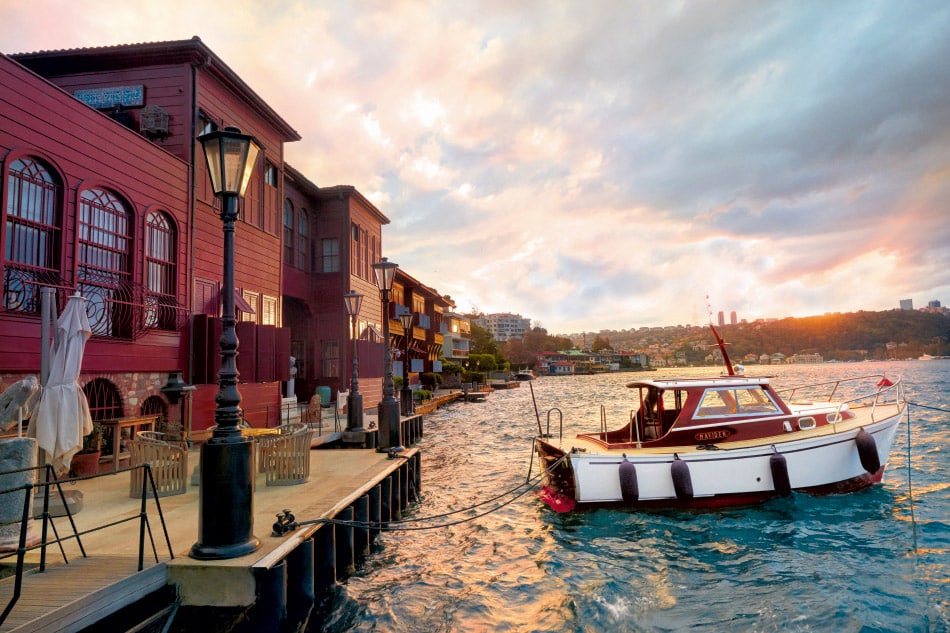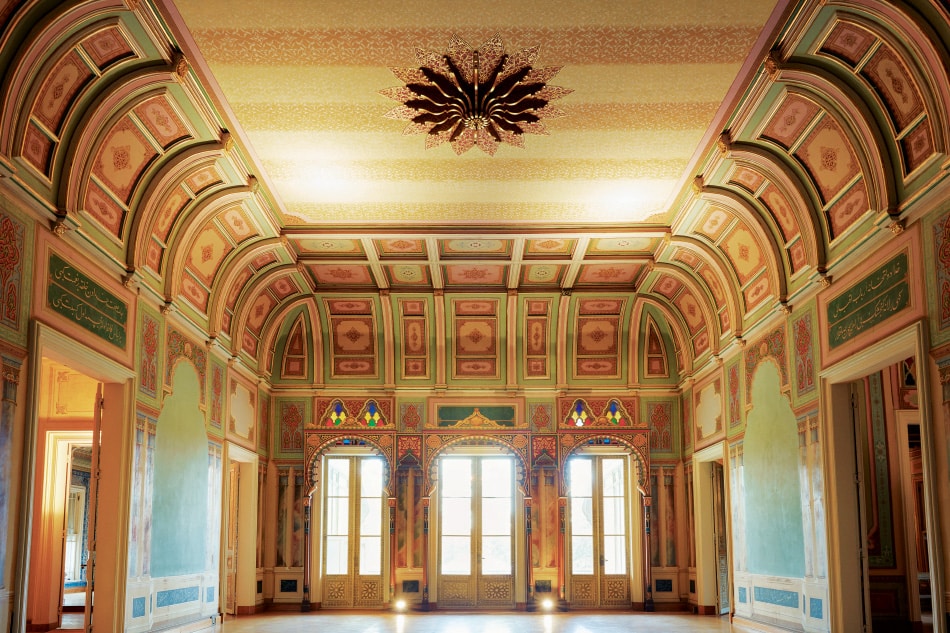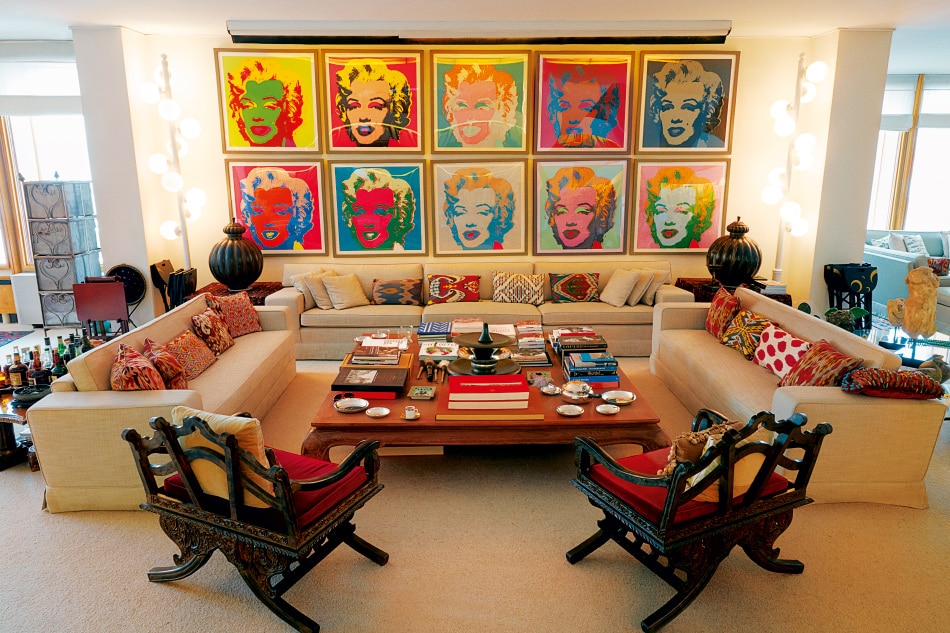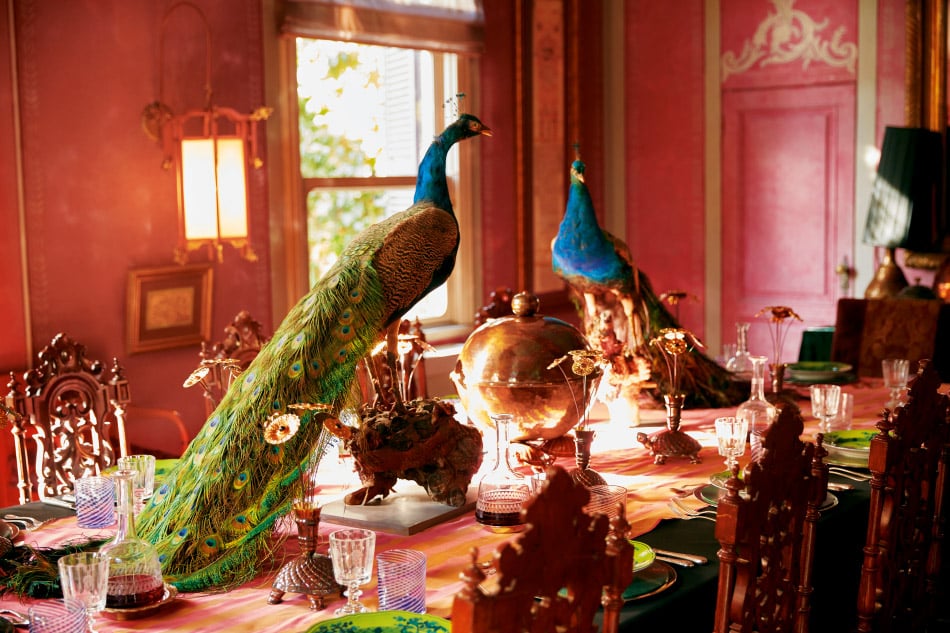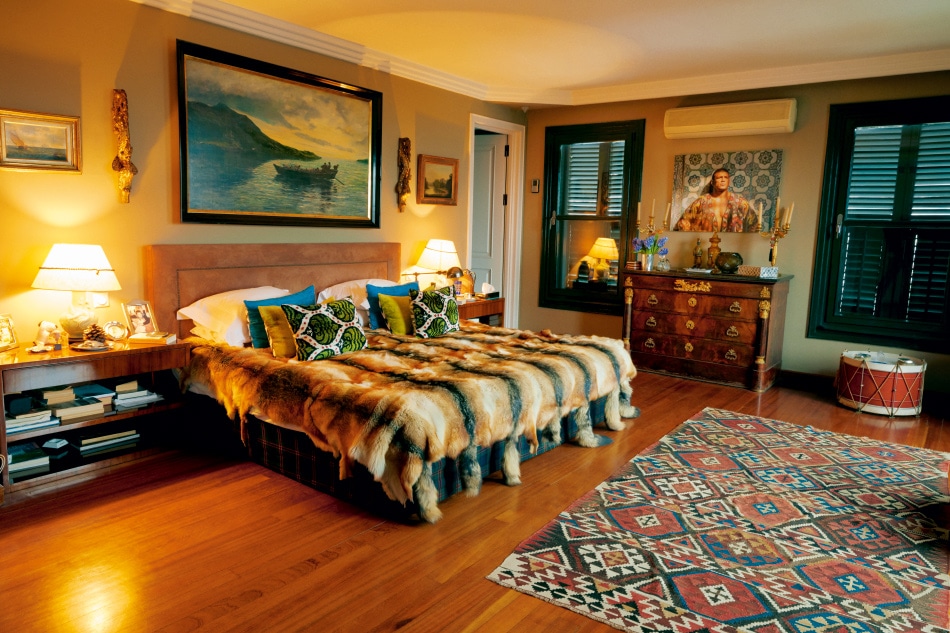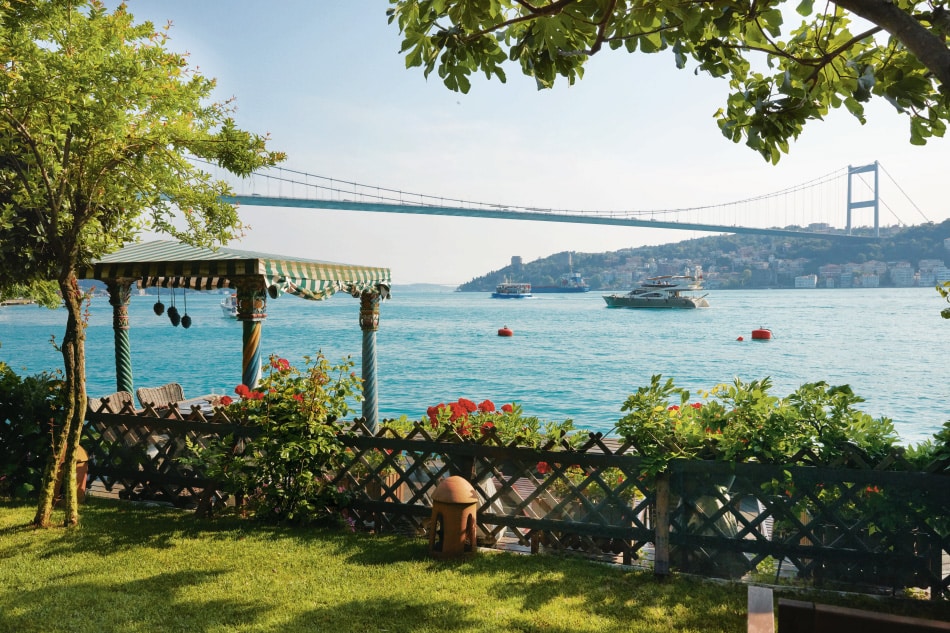 Regardless of their architectural vocabulary, the houses in the book are notable for their highly personal style. Belma Simavi, whom Koç calls "the queen of the Bosphorus" and who is known for her flame-red hair and striking fashion sense, lives in rooms filled with antiques, paintings and quirky objects, such as a rather fearsome-looking bearskin rug. Helped by an artist friend, Ahu Tuğbay, Koç's aunt, stenciled the walls in a corridor of her house with a colorful, tile-inspired pattern and lined her bathroom with blown-up photos of Turkish movie stars that she then embellished with paint. Zeynep Fadillioğlu, a well-known interior designer and the first woman to design a mosque, lives in an exuberantly decorated house on the European side of the Bosphorus shaded by tall lime trees overlooking the water. These residences, as well as others in Bosphorus Private, reveal their owners' passion for color and ornament.
---
"Everything revolves around the Bosphorus. . . . Friends come to visit, and once they experience the lifestyle, they come back year after year.
---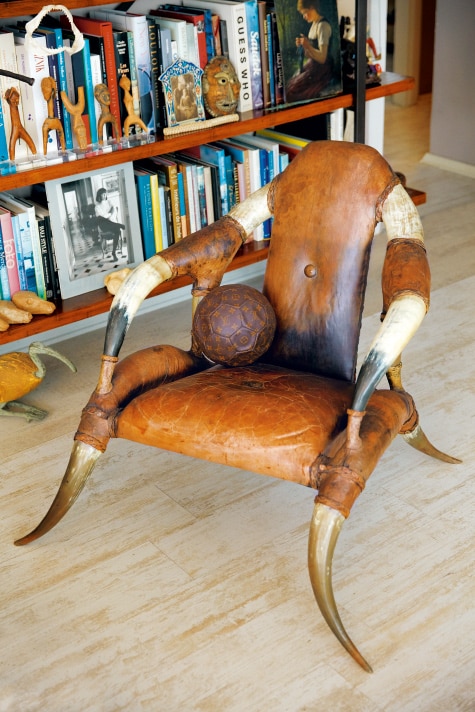 The studio of photorealist artist Taner Ceylan displays his 2013 oil painting Springtime, which depicts a man smoking a cigar against a backdrop of Turkish tiles, their traditional blue and white motif "disrupted" by the LVs of the Louis Vuitton logo. The interior designer Serdar Gülgün, who wrote Ottoman Chic — an Assouline title published in 2014 — exemplifies the style he writes about, living in an 1850s hunting pavilion filled with luxuriously layered textures and surprising tableaux, like the pair of stuffed peacocks perched on his dinner table (a perfect touch for someone who is known as an elegant and generous host).
Sevil Sabanci has taken a more contemporary approach in her home, the renovated stables of a grand estate that now houses the Sakip Sabanci Museum. Her glass-walled living room is decorated in neutral tones that defer to the commanding sculptures on display, both inside and on the hilly lawns outside. Çiğdem Simavi's art collections — including walls of Andy Warhol's iconic silkscreen portraits of Chairman Mao and Marilyn Monroe — fit perfectly with her house's bold, modern architecture. But she has also added antique accents, and in one room she has hung 20th-century art frame to frame in an exaggerated salon style.
Then there are the older houses with modern furnishings, such as Asli Tümen's yali, which has wallpaper with Op-art and 1960s stylized floral patterns, and Nev Koç's own abode, from 1895, which reveals her preference for arraying contemporary furniture and art against a contrasting backdrop of historic architecture.
Beyond the houses of the Bosphorus, the book also features a 1914 boat, the Halas, which ferried passengers on the strait for more than six decades and can now be rented for travel or parties, as well as an opulent train saloon car. The Berlin 65, presented in 1917 to the sultan by the Prussian kaiser, now resides at the Rahmi M. Koç Museum and, like the Halas, is available for parties.
The volume is filled with quotes attesting to the magic of being on the Bosphorus, both from homeowners and from a roster of celebrities, including Princess Michael of Kent; Cher; Bo Derek; Gelila Assefa and her husband, Wolfgang Puck (who opened an Istanbul outpost of Spago in 2015); Dee Ocleppo Hilfiger; Christian Louboutin; the jewelry designer Loree Rodkin; and interior designers Martyn Lawrence Bullard and Nicky Haslam. Koç can't wait to start another book on a similar theme. "I want to do more about opening up a private world," she says, "so people can be inspired."