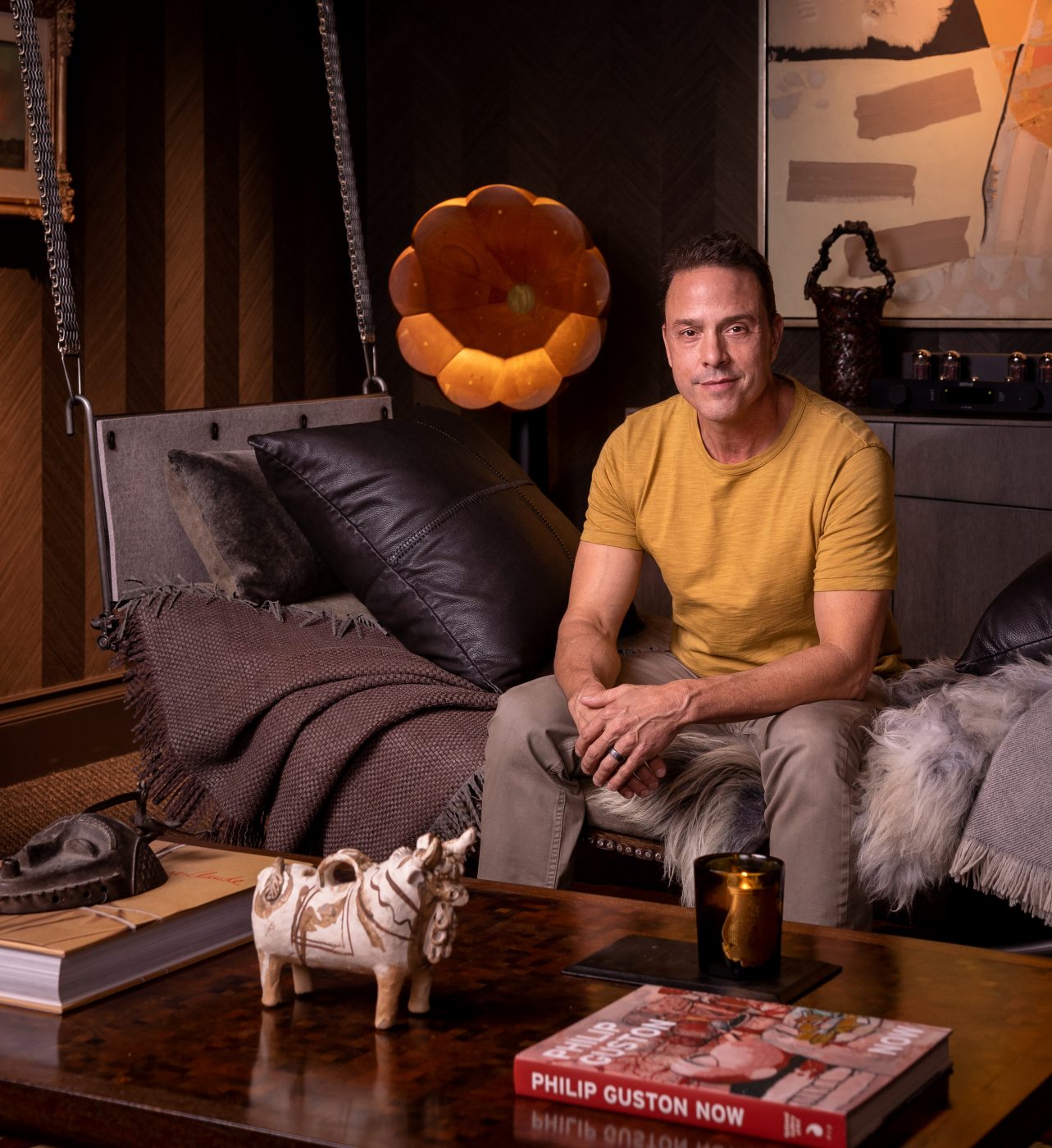 October 3, 2021Austin, Texas–based designer Mark Cravotta once pursued careers in the visual arts and design: painting, jewelry, ceramics and textile. So, it's only natural that his interiors evince a love of the handmade and artisanal. "I work hard to make sure that rooms look like they have evolved over time and won't look dated in ten years," says the designer, who launched CRAVOTTA INTERIORS in 1996. "Clients say that is why they seek me out."
The Dallas-born Cravotta at one time made a living assembling computers at a tech company, and his clientele today includes some of Austin's Silicon Hills entrepreneurs. But he doesn't allow even such notoriously time-pressed clients to "disrupt" his creative process. "It can't be rushed," he explains. "There is an iterative quality to good design."
And his design is both very good and very imaginative. Take his work for a couple in their 60s who asked for traditional elements in the steel-and-glass shell of their Austin home. Cravotta paneled a master bedroom wall in reclaimed Welsh roof tiles hand-painted in a botanical motif that included a jackalope — a mythical animal associated with Texas. He met the English decorative painter and textile designer Daniel Heath at Maison & Objet. The rusticity and depth of the wall contrasts with the wide expanse of glass in the bedroom, helping to balance it.
The open living area on the home's second floor has a long ribbon of windows — the better to see the canopies of live oaks outside. Cravotta commissioned a sculptural floating fireplace of hand-forged bronze with a granite hearth that helps to ground the airy room, providing a focal point.
Asked about his design influences, Cravotta cites Bruno Moinard, Ilse Crawford and Christophe Delcourt, both for their fresh, modern takes on timeless forms and for their attention to detail and craft. "I'm allergic to trendy," he states.
Mark Cravotta's Quick Picks