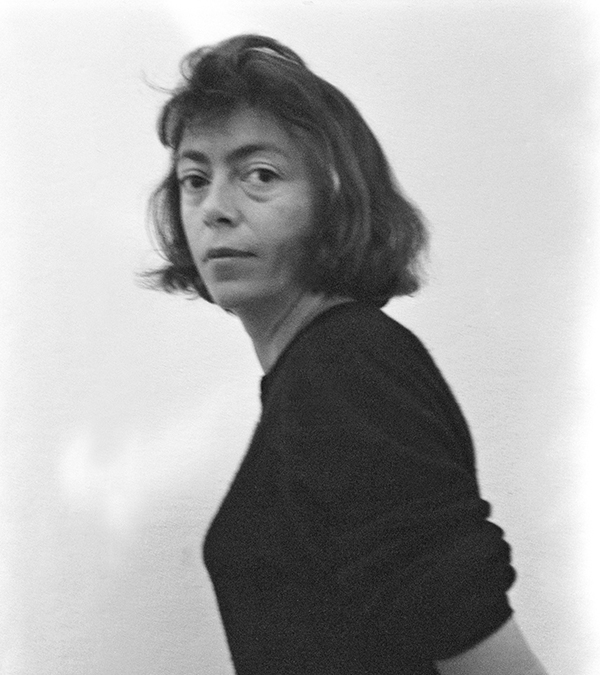 When a gallery has a longstanding connection with an artist's oeuvre, it can be a challenge to give it a fresh presentation. Such was the case for Edward Tyler Nahem Fine Art, which has shown and sold the paintings of the great abstractionist Joan Mitchell throughout its 30-year history. "Sometimes when you're so closely involved with someone's work on a regular basis you don't have time to step away and look at it from the outside," says Edward Nahem, the gallery's eponymous founder. "It's almost like a relationship. Joan was actually a friend. And having had so many great paintings pass through our hands, I thought it was high time to analyze why I'm so taken with them."
The result is "Joan Mitchell: At the Harbor and in the Grande Vallée," curated by Jeffrey Grove and on view through December 18. The spare, elegant, limited-sales show comprises eight paintings, five made between 1956 and '59, a breakthrough moment in Mitchell's early career, while she was still living in New York, and three made between 1983 and '84, when she was working as an American expat in France on "La Grande Vallée," her grand projet to capture a vanished Arcadia. By focusing on seemingly disparate periods of Mitchell's lengthy career, the exhibition reveals the artist at the zenith of her abilities in both while finding surprising links between the two.
Reviewing Joan Mitchell's Colorful Peaks and Vallées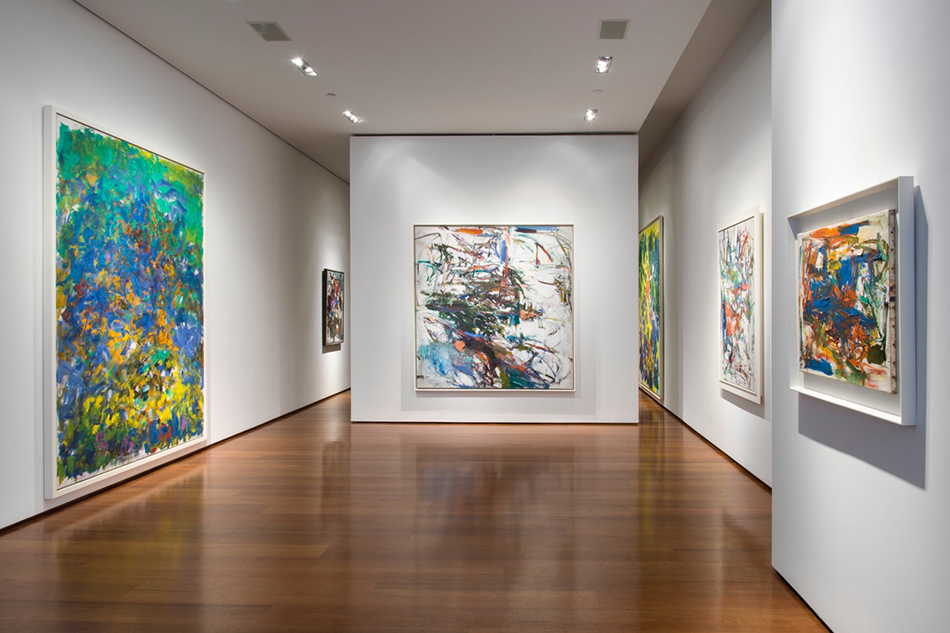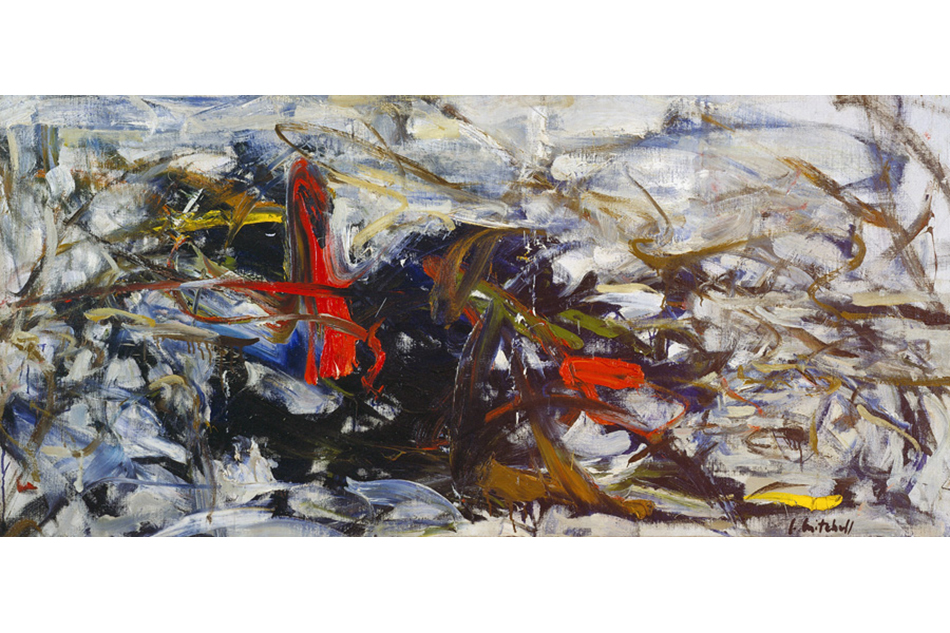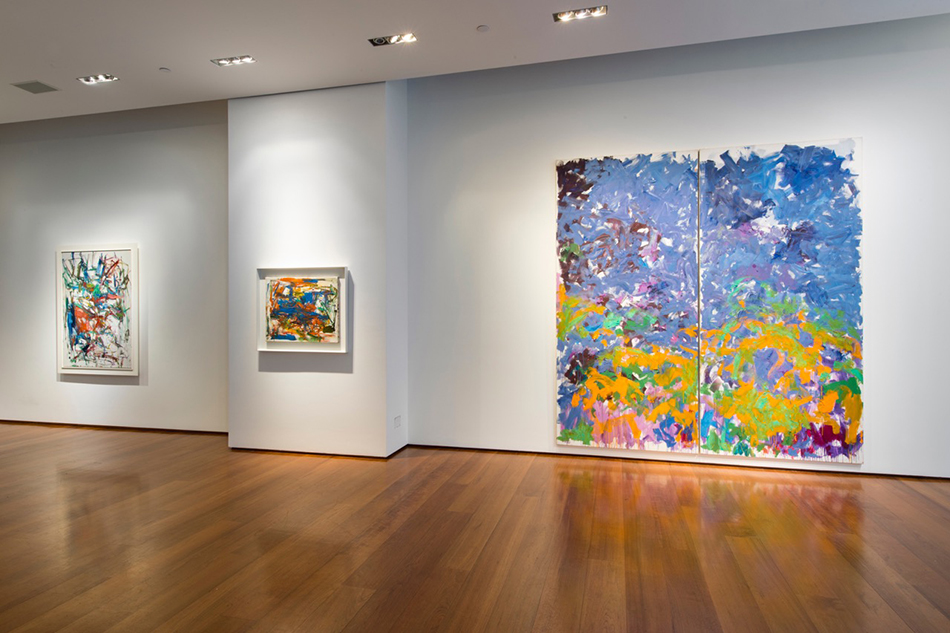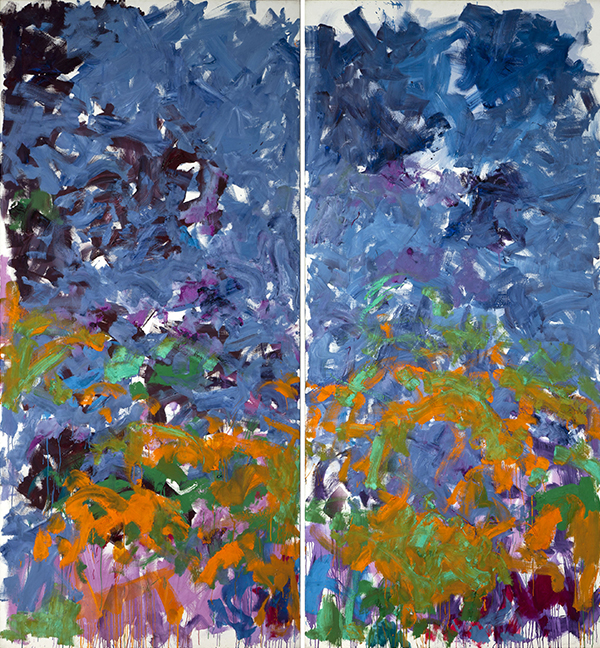 The idea for the show came to Nahem while talking to Grove (an independent curator and art adviser who was most recently with the Dallas Museum of Art). The gallerist realized how many paintings he'd sold from the era surrounding 1957, when Mitchell had a pivotal exhibition at New York's pioneering Stable Gallery. That show, her fourth since 1953, was a huge success — not just financially but also critically. ARTnews chose it as one of the best exhibitions of the year, and Life included her in the feature "Women Artists in Ascendance," alongside Grace Hartigan, Helen Frankenthaler, Jane Wilson and Nell Blaine.
Creatively, Mitchell also made a breakthrough around that time, producing work that seemed inspired in equal measure by the metropolitan environments of Manhattan (she had a studio on Saint Mark's Place) and Chicago, her hometown, and the landscapes of East Hampton, where she summered at Three Mile Harbor. And just as the harbors of the Hamptons, the subject of many works made during this period, can suggest the dangers of open waters and the safety of the port, Mitchell's hand seems impelled by both urban angst and a growing sense of painterly confidence. It was a time, as Nahem says, when "there was just a lot of great painting going on."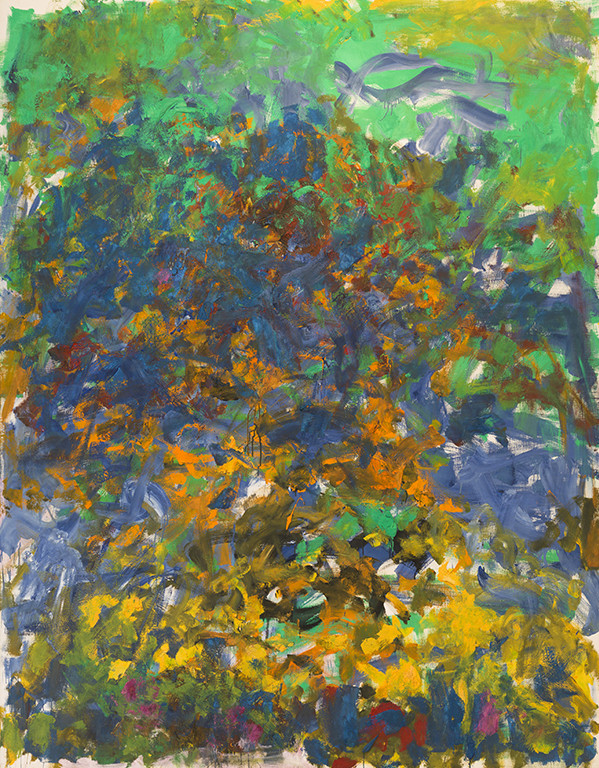 From there, Nahem's mind leaped to another period of work the gallery had traded in frequently: the "Grande Vallée" series. "Of those twenty-one paintings," the gallerist says proudly, "I've sold seven, and two of the seven I've sold twice." While making these lush, intensely colored pastoral works, Mitchell was ensconced in Vétheuil, outside Paris, where Monet had once painted. Although Mitchell was no longer fighting the battles of a young female painter trying to be accepted by her male peers, there is a dark undercurrent to the work, belying its lyricism and exuberance. Perhaps that's because Mitchell's life was in turmoil: Her sister had just died, she was about to undergo a battle with cancer, and she was perennially fighting "her relationship to the boy and the bottle," as Nahem puts it.
"I didn't know her then," he adds — their friendship began only in 1987, five years before her death at the age of 67 — "but she was turning out this beautiful body of work. It was more of an attack on the canvas in 1957, and more of an embrace in 1983. But I can't think of two periods we could have chosen, spanning thirty years, that would better demonstrate somebody at the peak of her powers in each."