Kinvara Balfour didn't know the late designer Lee Alexander McQueen personally, although she certainly moved in intersecting circles, thanks to her lineage and work in fashion: She is the granddaughter of the 17th Duke of Norfolk and the daughter of Roderick Balfour, 5th Earl of Balfour, and Lady Tessa Fitzalan-Howard and served as a fashion editor at Condé Nast and the Telegraph. As such, she attended some of McQueen's iconic shows, including his Fall/Winter 2006 collection, "The Widows of Culloden," which revisited the designer's Scottish roots, and his romantic Fall/Winter 2008 collection, "The Girl Who Lived in a Tree" — inspired by a 600-year-old elm in his Sussex garden — which told the story of a young woman who descended from a tree to marry a prince and become queen.
Nevertheless, when the L.A.-based Balfour found herself on the set of the 2017 film Churchill, starring Brian Cox, she went up to one of its executive producers, Paul Van Carter, who was in the early stages of making a movie about the designer with noted documentarians Ian Bonhôte and Peter Ettedgui. "I said to Paul, 'Congratulations on Churchill, but can we please discuss Alexander McQueen,' " recalls Balfour, who talked her way into becoming an executive producer on the film, McQueen. The documentary debuted in U.S. theaters in July, garnering ebullient reviews from the New Yorker and Variety, among other media, and is currently enjoying a wider international release.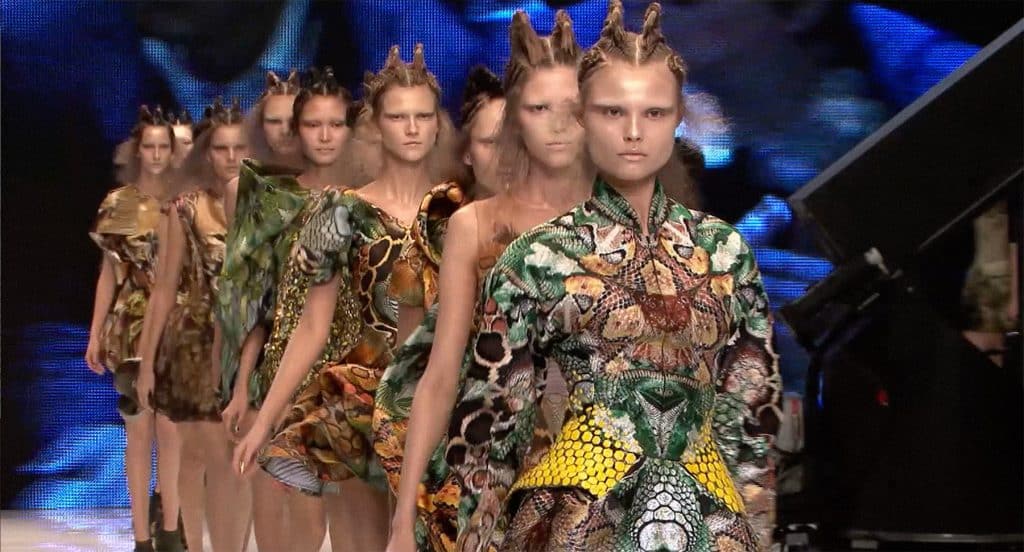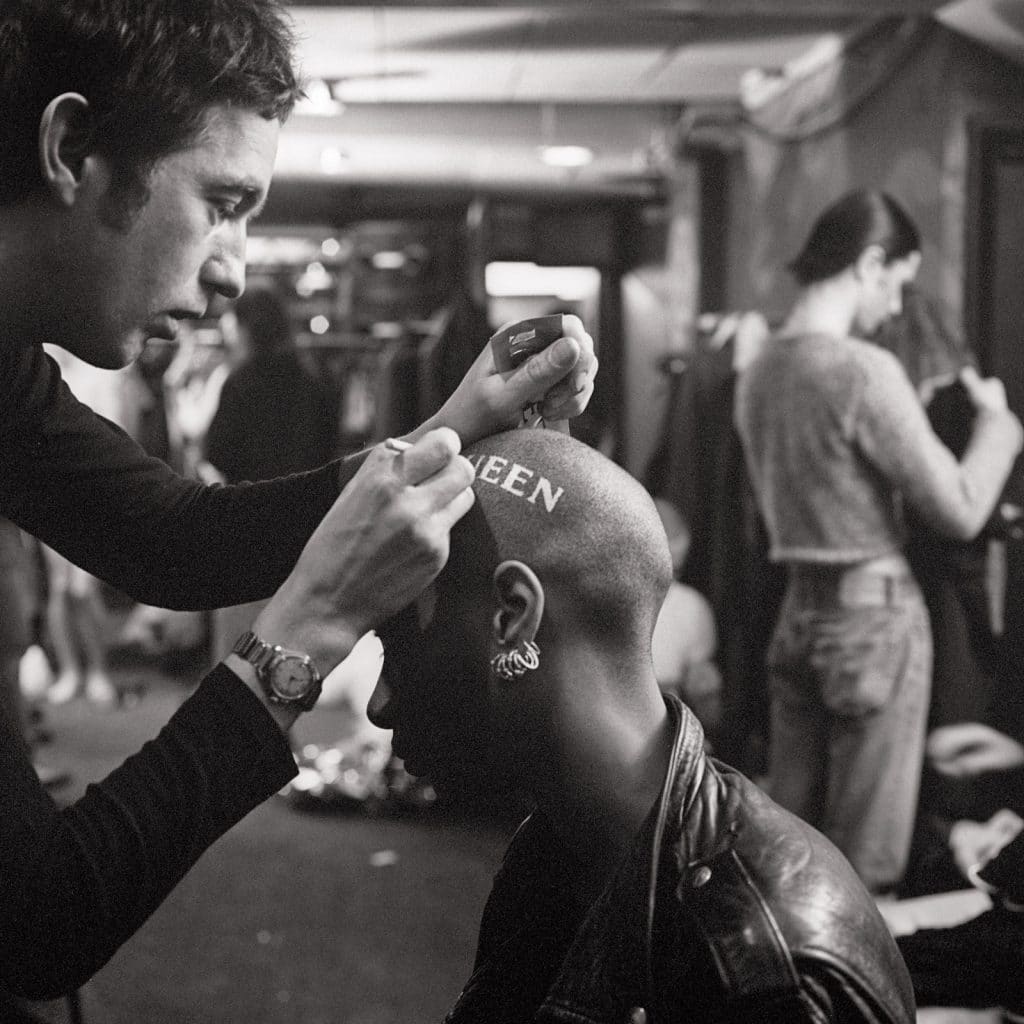 Like Balfour,  Bonhôte and Ettedgui didn't know McQueen directly but were intrigued by his highly human and emotional story. "I think it's refreshing that they had such an outside point of view and that they are respected so much more than just in the world of fashion," says Balfour.
The film, which is presented in five chapters, or what the filmmakers call "tapes," is constructed around footage from the shows for McQueen's collections: "Jack the Ripper Stalks His Victims," his 1992 graduate collection for Central Saint Martins; "Highland Rape," the controversial Fall/Winter 1995 lineup that was a commentary on England's violation of Scotland; "Search for the Golden Fleece," his first collection that he designed for French legacy house Givenchy; "Voss," the Spring/Summer 2001 line that explored beauty and madness; and Plato's Atlantis, the designer's last show before his suicide in 2010 at age 40.
"We couldn't use all his shows," says Balfour, "but featuring his most iconic collections very much set the tone of where Lee was mentally."
Interspersed between the storytelling of the fashion collections is home video procured by McQueen's close friend and collaborator, the stylist Mira Chai Hyde. These tapes document the designer's early days, including his friendships with stylist Katy England and designers Sebastián Pons and Sarah Burton (who is the label's current creative director), as well as his close relationship with fashion socialite Isabella Blow, who bought his first collection after seeing it at Central Saint Martins.
Further insight is provided by Chai Hyde and Pons, reflecting on McQueen's life, and set designer Simon Costin, who created the platforms for his majestic runway shows. In addition, there are interviews with McQueen models Jodie Kidd and Magdalena Frąckowiak; author Plum Sykes; Detmar Blow, the late husband of Isabella; and family members Janet and Gary McQueen.
That the documentary goes so deeply into McQueen's personal life, including the abuse he suffered as a child, his cocaine addiction and HIV-positive status and the tragic losses of his mentor Blow and his mother, Joyce, makes it more than a one-note stylistic homage.
"The brand didn't really endorse the film. If they had, it would have been a very different film," says Balfour, who also notes that "in reality, they are looking to the future and not the past." Fashion editors and writers were purposefully not featured. "It would have been so easy to just interview top fashion journalists and get them to say the same old sound bites, but I think that the people who speak in this film speak about Lee in a much deeper way," she explains. "That's what gives the richness to the film."
In capturing the designer's life, McQueen also captures a unique moment in time for the industry, before fashion was totally commercialized through social media platforms like Instagram or Facebook and democratized by fast-fashion players like Zara. Still, the pressures that McQueen faced, designing up to 14 collections (both men's and women's) annually for his eponymous house and for his secondary line, McQ, are still present today.
"This appetite for fashion out in the world is so voracious, I question how you can put so much time and thought into what you're doing, when you are so quickly on to the next," says Balfour. "I really miss having beautiful pieces that one builds up to and falls in love with over the course of the season. That's what happened with Lee's clothes: You saw them on the runway and then on the cover of Vogue, and you would save up for them when they finally arrived in stores. And it felt like you were totally immersed with him when you finally got to wear them."
Balfour discusses eight iconic McQueen designs
available on 1stdibs