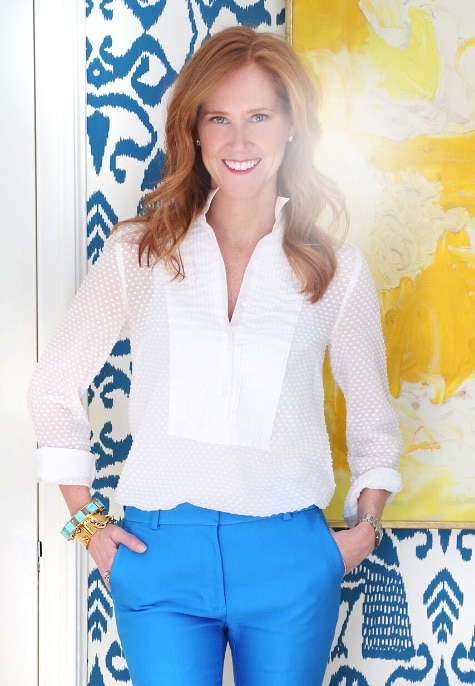 It is not uncommon for an interior designer to strike out on her own only after working under a mentor for a few years, learning everything about the business and artistic side of the industry while honing her own style. Lindsey Coral Harper followed that well-trodden path, first interning with Ralph Lauren in London and then working at the Carlton V showroom in New York's Decoration & Design Building before spending nearly a decade honing her skills in the studio of design maestro Richard Keith Langham.
Her skills were fully formed when Harper happily opened her own firm, but her timing turned out to be less than ideal. The year was 2007, and within weeks, she had to contend with the effects of the financial crash. "It's always a leap of faith to start your own company, but when I did it, the bottom fell out," she says. "It was suddenly gauche to spend any money if you hadn't lost it, and many people weren't doing big projects. Fortunately, I had one really good client, and we built a house together that first year. It kept me in business — and fed."
Harper, a native of Cartersville, Georgia, around 40 miles outside Atlanta, successfully navigated that challenging first year to build a thriving design business that now employs a staff of three. She has an abundance of Southern charm and innate style, making her a favorite with shelter magazines like House Beautiful and Elle Décor. Harper is known for her confident use of large-scale patterns and cheerful palettes, as well as her knack for finding exceptional furniture, art and accessories. She takes a layered approach to design that she credits to her roots in the South, with its structures steeped in history and pieces handed down from one generation to the next.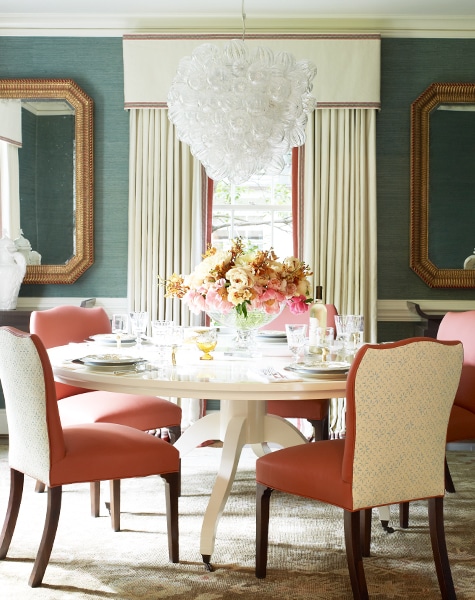 Growing up in a small town, Harper was introduced to the power of design by her mother, who constantly refurbished the family house, sewing her own curtains, bedskirts and pillows and even reupholstering pieces herself. Rearranging the furniture was a favorite household pastime. As a teen, Harper scouted textiles with her mother and frequently changed the layout of her bedroom. She decorated her own tree at Christmas and created elaborate schemes for her dorm room when she entered the University of Georgia, where she initially majored in journalism. Despite her passion for design, however, Harper didn't realize she could turn it into a career. "I was just doing everything intuitively. I didn't know interior design was a major or even offered at school," she recalls. "My room was always on the sorority house tour, and I had a friend pull me aside and say, 'You really need to make this your major.' Sometimes, you don't see the thing that is in front of you."
Once she had decided on a career in the design world, Harper set her sights on moving to New York. "Every magazine I ever opened featured decorators, furniture companies and fabric houses that were all based there," she notes. "Everything pointed me to the city." But not everyone. "My parents wanted me to come live with them and work in Atlanta," she says. "New York was an entirely different world. I literally came here with two bags and initially stayed on a friend's couch."
Lindsey Coral Harper's Interiors Have Plenty of Southern Flair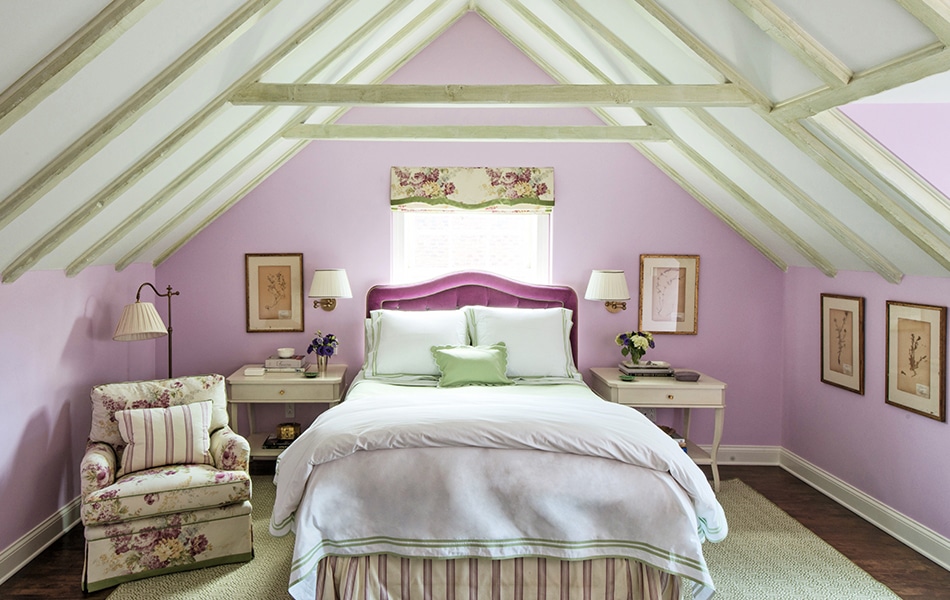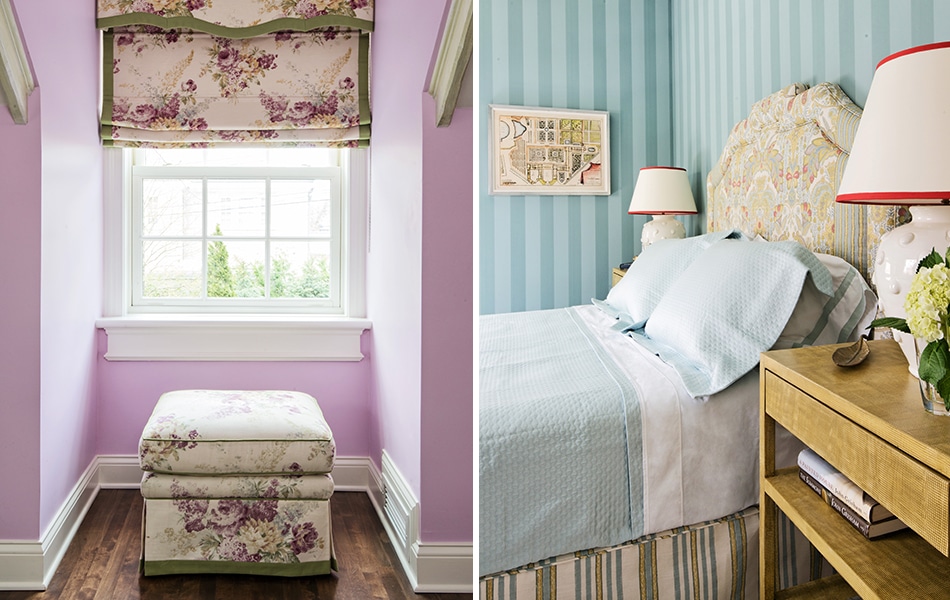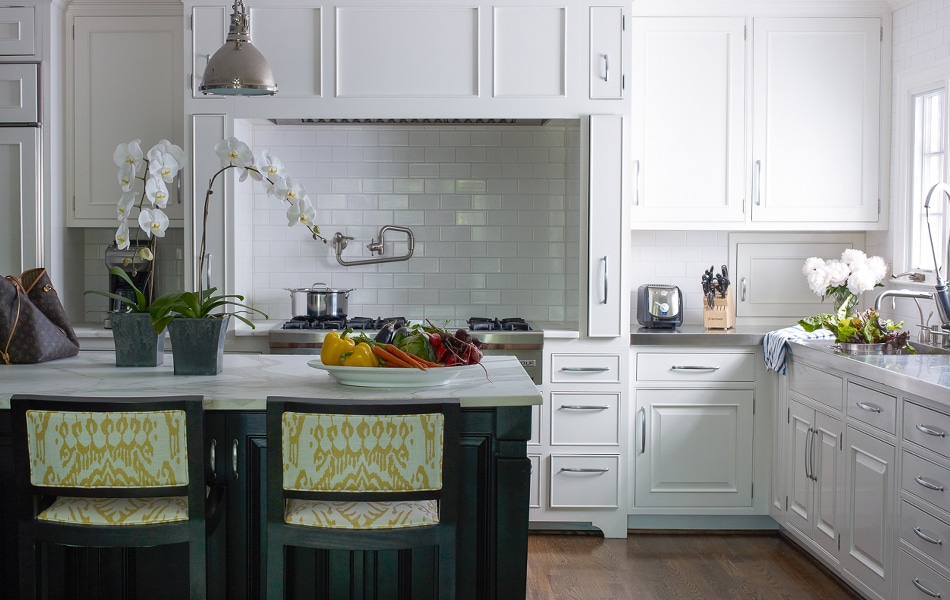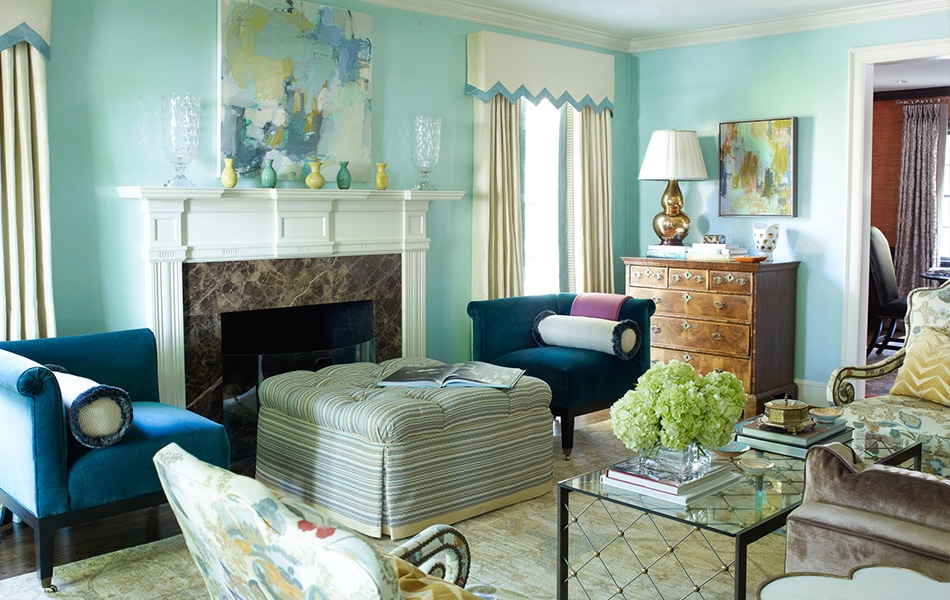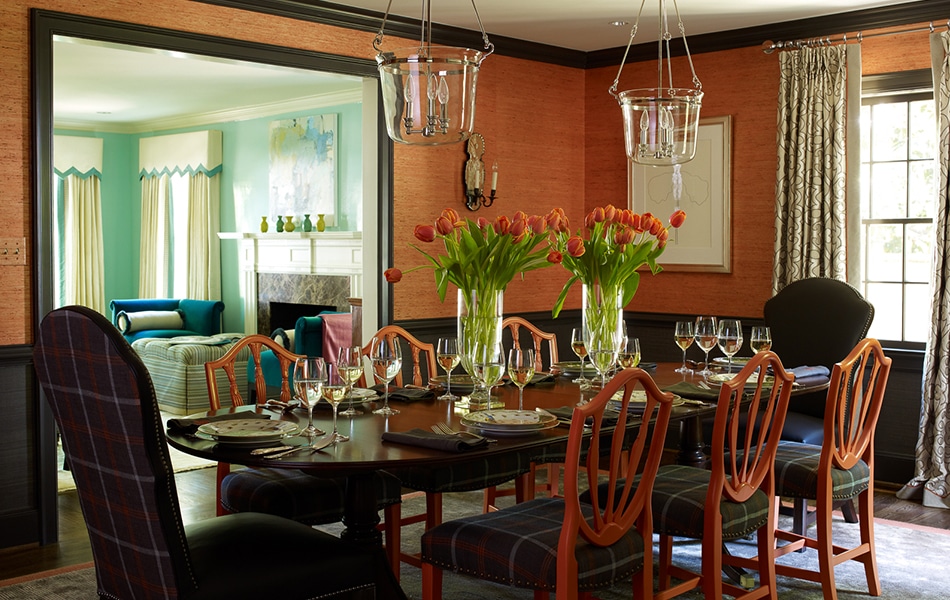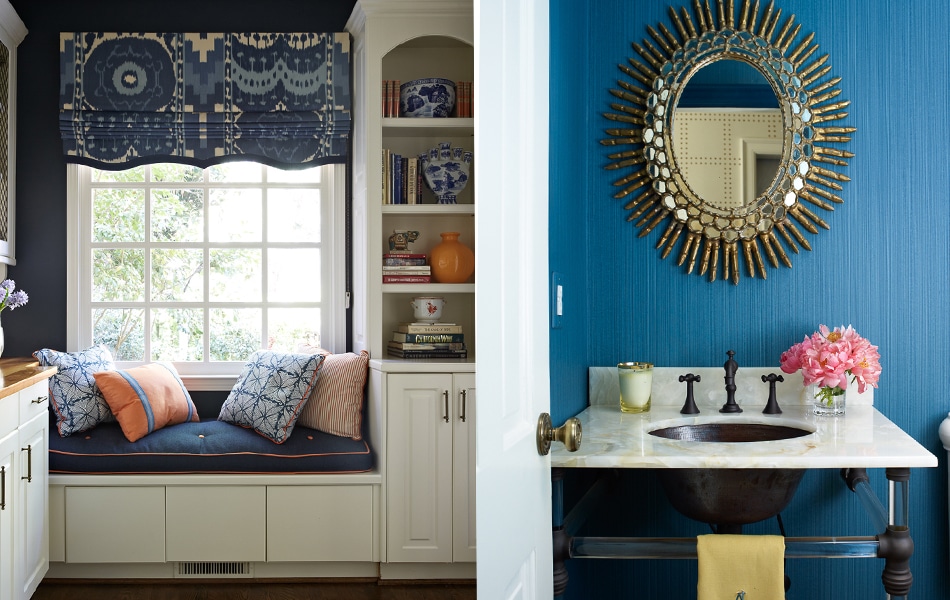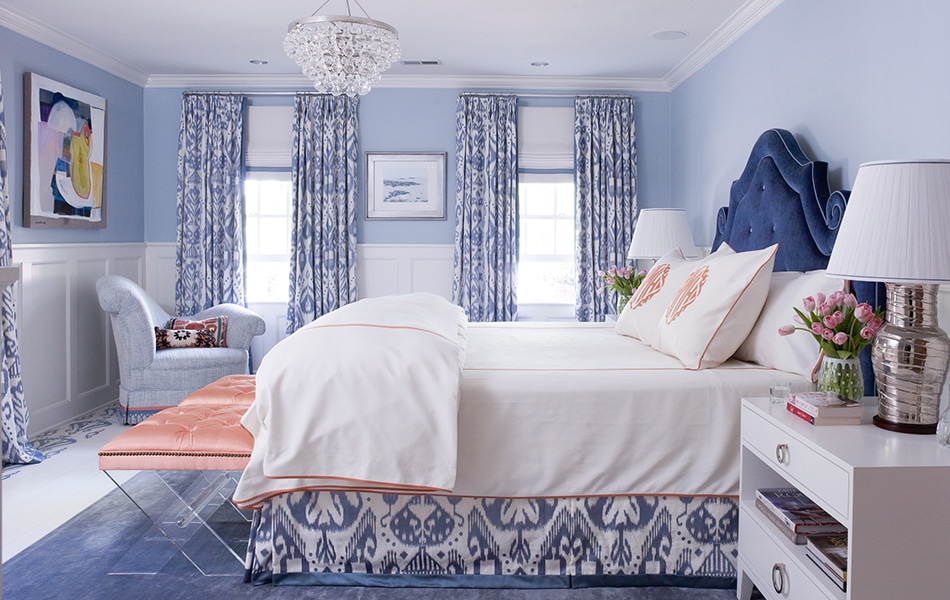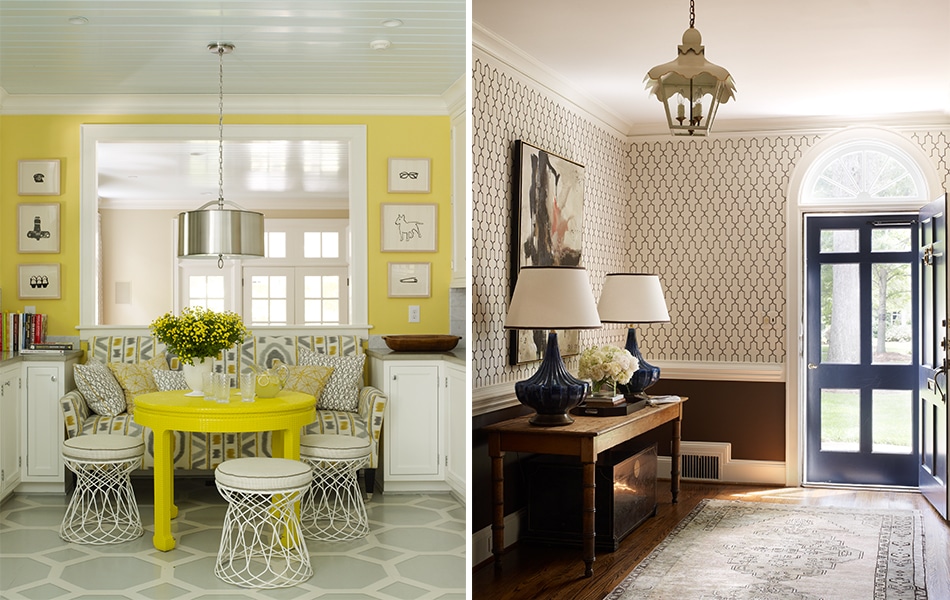 Lacking connections, Harper mailed 20 copies of her résumé to design firms she admired in magazines. Suzanne Varney, of Carlton V., responded and hired her to do a 10-week internship for credit during her last semester of college. It worked out so well that the firm hired her full-time as soon as her internship was finished. Harper flew to Georgia for graduation weekend and was back in New York for work on Monday. She worked the showroom for a year but knew she ultimately wanted to be an interior designer. "It was wonderful to have that behind-the-scenes experience. Being on the sales side, I got to see which designers were nice, which were organized and which ones might be scary to work for," she says with a laugh. It was while working at the showroom that she met Langham, who was looking for an assistant. Harper took the job and stayed for eight years.
Working for Langham was an invaluable experience for Harper, who appreciated the designer's approach to glamour. "Richard is incredibly creative. He really wanted us to push the envelope, and he had larger-than-life ideas," she explains. "It was 2000. We had fabulous clients all over the country, and we didn't have budgets. Whatever we dreamed up, we could create. We worked with teams of artisans. We would tent people's dining rooms. We would create custom-dyed fabrics and trims. We would make custom rugs in India." Harper credits Langham with teaching her about color combinations and the power of a strong, unique piece of furniture. "You can't phone it in with Richard. He wanted me to find the most amazing piece of furniture I had ever seen for every single project. I still try to take that approach."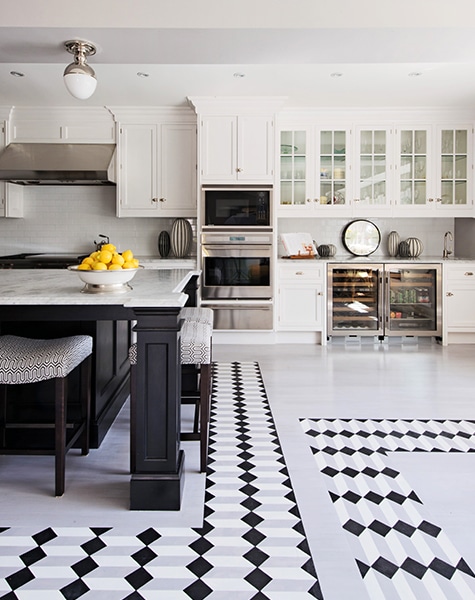 Many of Harper's clients are young families just starting out, so unlike for her pre–Great Recession projects, there are financial limits and other practical concerns. She prides herself on creating vibrant spaces that are also family friendly. "I bring something different to the table, because I try to make everything very practical," she says. "When I arrived in New York, I had to buy all of my furniture from thrift stores or even find pieces on the street and rehab them. I really look at what people are spending, and I am creative about where to source. Most of my clients really live in their homes. I often use durable fabrics on sofas, relying on indoor-outdoor fabrics sometimes. We understand that kids are going to spill."
Currently, Harper's small firm is bustling with projects. She is working on a house in Montreal for a French-Canadian family, the clients' third project with her; a new build in Manhasset, on New York's Long Island; a Hamptons-inspired Cape Cod in Riverside, Connecticut; and Federal- and Georgian-style homes in Charlotte, North Carolina. She just finished the Southern Living 2017 Idea House on Bald Head Island, off the coast of North Carolina, which was featured in the magazine's August issue. If that weren't enough, this summer she completed a 1978 kit house renovation in Harbor Springs, Michigan, and a weekend house in Bedford, New York.
Harper is excited to keep her firm growing. "I love that I have the freedom to work for myself. However, it is a big undertaking. It isn't the easiest career path. People see the glitzy side, with the beautiful magazine spreads and covers, and think that we just make things pretty," she says. "The reality is more complex. You have to have a business mind to create and maintain budgets, work with multiple vendors and manage artisans, workmen and your staff, not to mention your clients' expectations. It is all a labor of love, however, because making clients happy and seeing ideas you created from scratch come to life are extremely gratifying."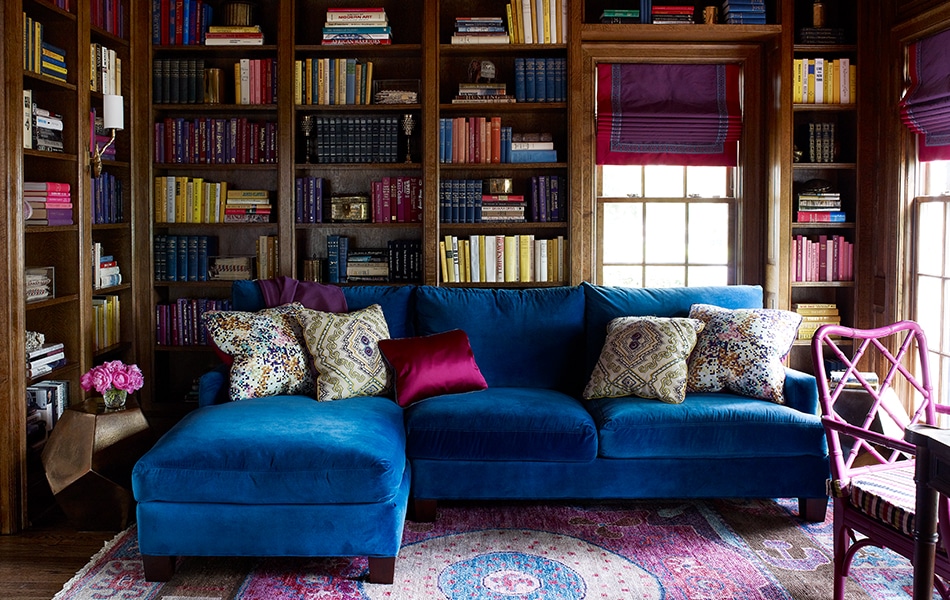 Early Inspiration
My grandparents had a beautiful sense of style. They always set out fresh flowers and used their good silver — that was just how they lived. I loved how those little details made everything feel special. At my parents' house, we certainly didn't live in rooms done by a designer, but we lived with special pieces that were passed down. Almost everything had history, a story to tell.
Big Break
My first national publication was House Beautiful, and it was the cover. It was a total shock and surprise. At the time, I had been working on my own for four years. It featured a 1940s house I did in Charlotte, North Carolina, and the cover shot was of a kitchen dining area with yellow walls, a citron table and hand-painted floors. I do think that getting press attracts more press, so it definitely got my name out there.
On the Nightstand
I go between beach reads and psychological thrillers. Right now, I am reading Into the Water, the book Paula Hawkins published after The Girl on the Train. I go to Nantucket every summer, and I always bring Elin Hilderbrand's latest. Her newest is The Identicals.
Design Hotel
JK Place, in Capri, designed by Michele Bönan, feels very fresh and very now. It's clean but colorful. The scale is right, and the color is right. In the living space for guests, I love the intense blue against crisp white furniture and trim with the pop of a striped carpet.
Drink of Choice
It's fall and I'm Southern, so that means bourbon (and football). My fall cocktail is peaches and bourbon. We are serving this at my wedding this month. It's one and a half ounces of bourbon, three ounces of lemonade and three ounces of peach cider. Garnish with a thin strip of lemon peel.
---
Shop 1stdibs with Lindsey Coral Harper
Lindsey Coral Harper's Interiors Have Plenty of Southern Flair