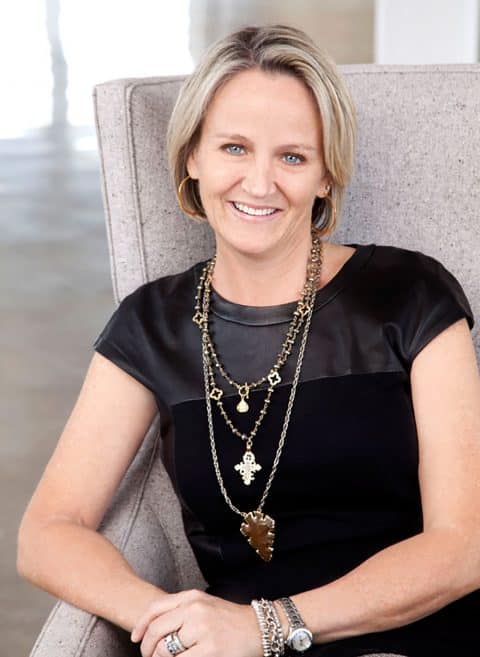 To hear Martha Dayton tell it, she serendipitously fell into her dream career as head of Martha Dayton Design (MDD), one of the leading interior design firms in Minnesota's Twin Cities. The 14-year-old company is known for its fresh, artful rooms with a strong sense of place, whether they're in lakefront residences, metropolitan apartments or commercial projects like the Hotel Ivy, a sleek luxury property in a historic Art Deco tower. Her five-person studio is surely among the busiest design firms, with about 25 projects currently underway. Its highest-profile one yet, the Robert A.M. Stern–designed 41-story, 118-unit Eleven condominium development, is under construction. Still, the Minnesota-born, Colorado-raised Dayton seems a tad surprised by her success.
"I never dreamed I'd have my own firm of talented designers one day," she says. "Things just unfolded naturally." Dayton grew up with an artist mom and retail-business dad who were both "creative and visual," in an architect-designed home in Minneapolis and, later, a Victorian in Aspen. But other than "always living in interesting houses," Dayton says, there were no early inklings of her future career.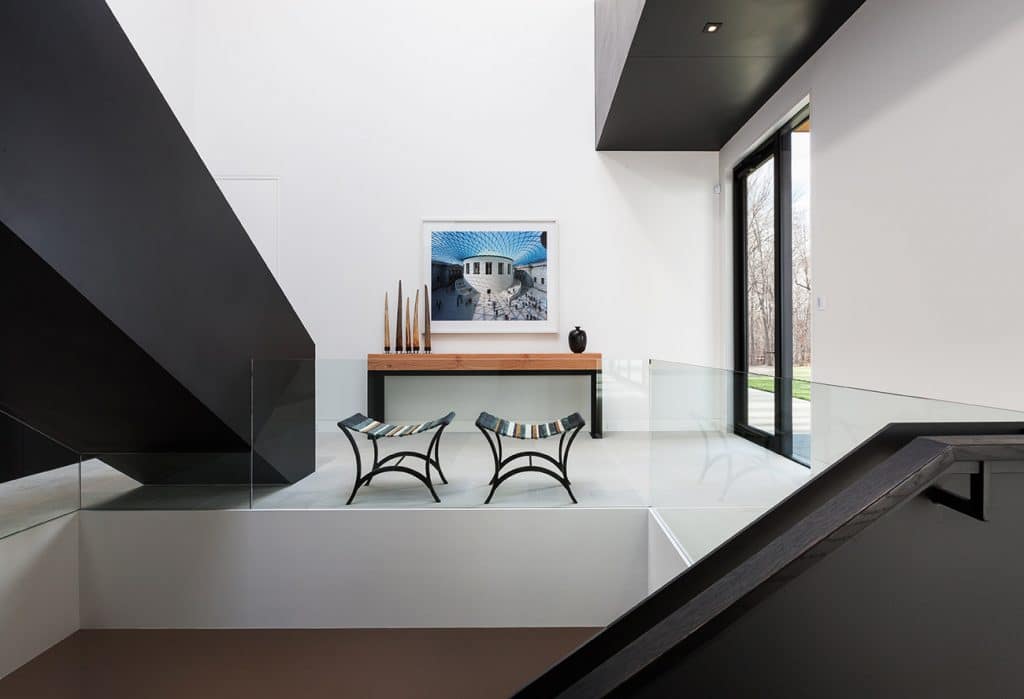 Her first profession after completing her undergraduate education at the University of Vermont and Simmons College in Boston and her graduate degree at Boston University was as a teacher for deaf children. At some point in her mid-20s, Dayton began buying and renovating neglected late-19th-century houses — one in South Natick, Massachusetts, and two in a shabby area of Providence, Rhode Island, including a property purchased from the city for a dollar.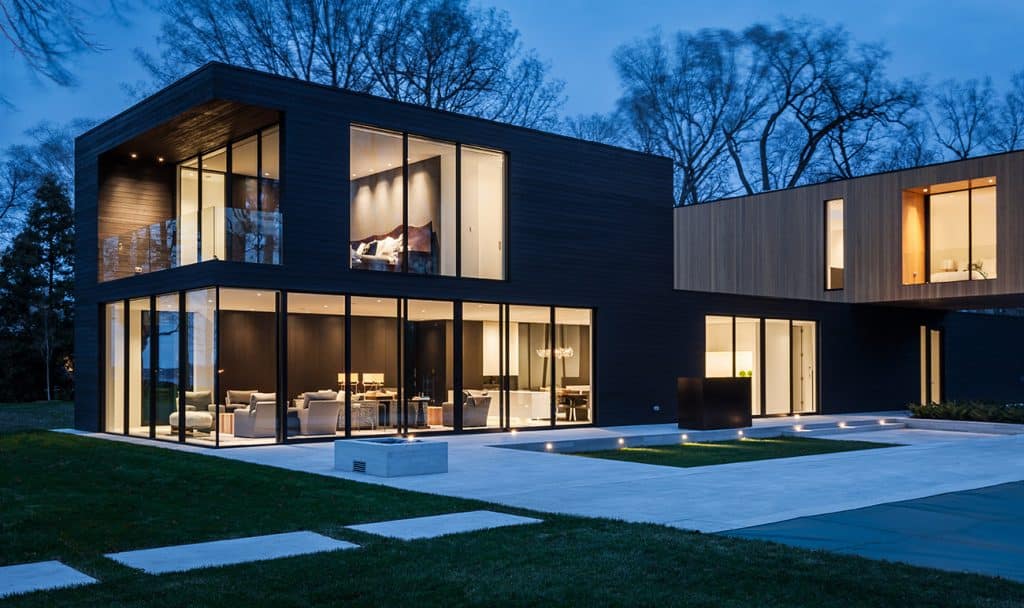 Gut renovating these was an invaluable learning experience. Dayton sold them and, a few years later, moved to Minneapolis and did the same thing all over again. She married Tom Nelson, now a principal of the real estate company Exeter Group, and together they acquired three multiunit properties requiring mostly cosmetic improvements. "We had a great time redoing them, but we were young and busy, and managing them didn't make sense," Dayton says. Besides, she adds, "we decided we would rather be married than own investment properties together. Luckily, we sold them at a good time."
Her big break came when she was offered a job by Michael Lander, a Minneapolis developer. She and Nelson had bought a new condo from Lander prior to construction, and she told him she wanted to make some changes to the floor plan. "He said, 'No problem,' and we built that condo together," Dayton recalls. "That was my first design job — picking finishes, putting in pocket doors, changing bedroom layouts and other adjustments." The developer loved the result. "He said, 'You're pretty good at that, would you like to come work for me?'" Dayton spent the next five years as director of design for the Lander Group. "That was my entry into design, at the peak of the Minneapolis condo boom."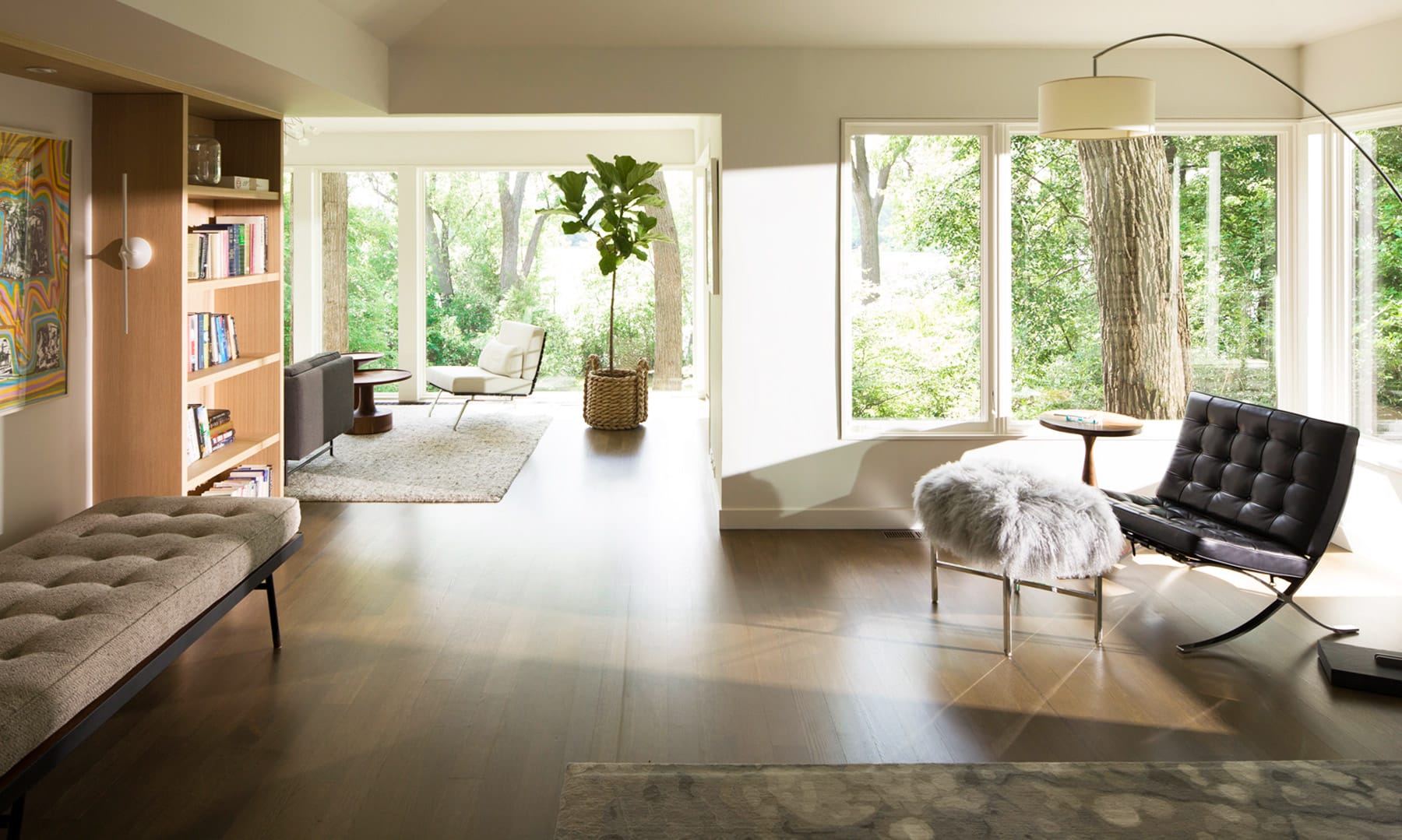 In 2005, Dayton established her own firm, where she handles both the business and the creative ends. "This is not a one-woman show," she says, however, crediting her "amazing, incredibly talented" team, which includes Kelly Perry, Kory Reckinger, Suzanne Van Horne and Nancy Morton. They've become known for versatile, livable interiors. "I don't think anything we do screams Martha Dayton Design," says Dayton. "Our goal is to meet our clients where their style and comfort levels are."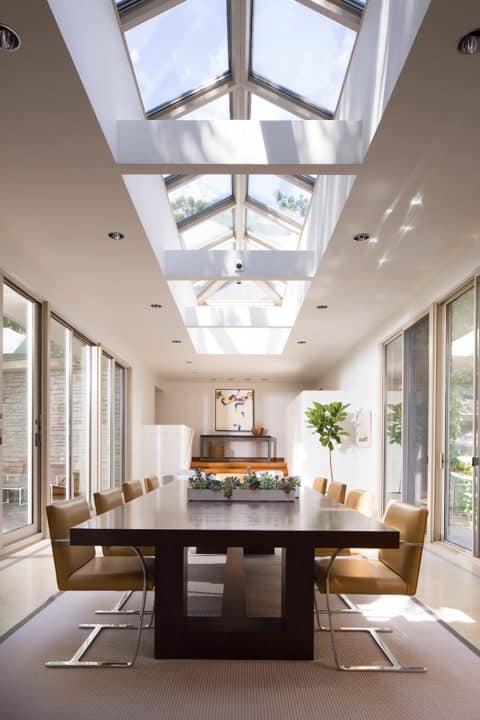 She's particularly fond of a recently completed cottage on Lake Minnetonka. MDD renovated the kitchen, baths and fireplaces, brightened the dark wood surfaces with fresh paint treatments, brought in "ninety-five percent of the furniture" and hung works by local artists. "It is a perfectly scaled, quintessential easy-living lake cottage with high-quality details," Dayton says. "All the pieces fit together, and nothing was over the top in terms of cost."
For another property on Lake Minnetonka — a bold, ultramodern showpiece of intersecting geometric volumes by Minneapolis-based Snow Kreilich Architects — MDD selected interior finishes, lighting and furnishings with an eye toward warming up the interiors for a young family. "As contemporary as it is, the clients wanted to be able to put their feet up and be comfortable," Dayton says. "We brought in wood, mohair and other textures to make it livable and kid-friendly."
An Arts and Crafts–style lake home was "all teak cabinetry and pink shag carpet," Dayton recalls, until MDD gutted the interior, replacing "dark, orangey, heavy" teak floors and cabinetry (which the team repurposed) with light stained-oak floors and rift-cut white-oak cabinetry. Furnishings center on "classic modernist pieces with beautiful lines that don't compete with the view" and colorful art owned by the clients, around which MDD designed custom built-ins.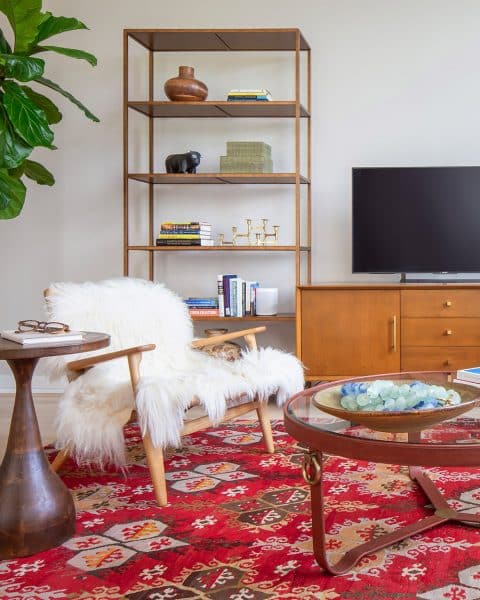 As MDD has become more national in scope, it has increasingly turned to 1stdibs. For a light-flooded apartment in Washington, D.C., where MDD executed a chic, pared-down scheme against all-white walls, the firm sourced a set of 1970s Italian tubular steel and beech dining chairs from the site and custom pillows cut from an antique Berber rug from Maison Suzanne.
For a recent makeover of a Manhattan pied-à-terre, MDD found the majority of the furnishings — a mix of sleek contemporary and antique pieces — on 1stdibs, including a 19th-century French Louis XV–style marquetry center table from Inessa Stewart, an Italian carved giltwood and travertine table with a sunflower motif from A. Tyner Antiques, a 19th-century French Louis XV–style giltwood ottoman from Moxie White and a pair of Empire-style benches from Cain Modern, as well as art from RoGallery, Danielle Ann Millican and McNaught Fine Art.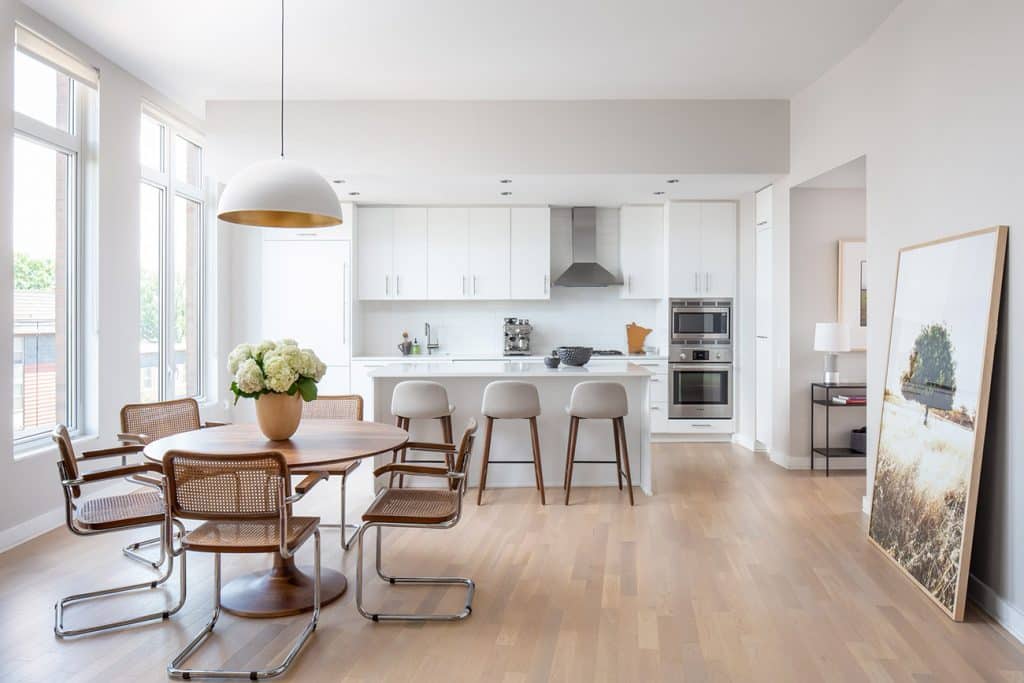 "Minneapolis is an oasis for top-notch design and exceptional art in the middle of the country," Dayton says. "But as wonderful as it is, we have limited resources. It can be hard to source things here. When we buy from 1stdibs, we're buying from around the world."
Martha Dayton's Quick Picks