Galleria Rossana Orlandi makes a memorable first impression. Walking through its wrought-iron gate, visitors enter an intimate courtyard filled with greenery, flowers and people chatting and drinking coffee. Inside the former tie factory, located on a now-residential street in Milan's Magenta district, one room after another is filled with daring objects by up-and-coming designers.
Rossana Orlandi launched her eponymous gallery and shop in 2002, and it quickly became an essential stop for collectors, journalists and anyone else interested in design, particularly during Milan's annual furniture fair, the Salone del Mobile. Although today Orlandi is viewed as one of the most influential figures on the international design scene, she spent 20 years as a consultant in the fashion industry (her family manufactured yarn for major fashion labels) before finally succumbing to her attraction to objects and founding the gallery. Her particular penchant was for avant-garde pieces by promising young makers; her first purchase was Sebastian Wrong's 2003 Spun Light, now made by Flos. Within a few short years, she had established a valuable platform for emerging designers, which helped the likes of Jaime Hayón, Formafantasma, Nacho Carbonell and Piet Hein Eek rise to international superstardom.
The gallery still shows the work of Carbonell and Eek, along with limited-edition pieces by more recent additions to her roster. Among the latter are Andrea Zambelli and Nat Wilms, of the Berlin studio Hillsideout, whose collage-like furniture and lighting combine old and new elements in a strikingly contemporary way; and Guglielmo Poletti, whose sculptural but minimalist furniture always reveals its structure. Orlandi also represents the collective AnotherView, which produces 24-hour videos of scenic spots around the world framed to form what it calls "portable windows"; Fernando Mastrangelo, whose elegantly rugged pieces are cast in materials like cement, ash, rock salt and even sugar; and the Japanese artist-designer Yukiko Nagai, who transforms vintage chairs, stools and benches by covering their seats and backs with marble and glass mosaic.
Upstairs from the gallery, Orlandi's shop sells manufactured furniture and objects. Seating and whimsical ceramic vases by industrial-design darling Hayón mingle with furnishings by the Slovenian designer Nika Zupanc, whose demure yet sassy bell-shaped Lolita lamp was an instant sensation when it made its debut more than a decade ago. Also a hit are the Meeting chairs of Belgian-born, Milan-based creator Laurence Humier. These modular, collapsible groups of two, three and four joined seats are represented in the permanent collection of New York's Museum of Modern Art.
Galleria Rossana Orlandi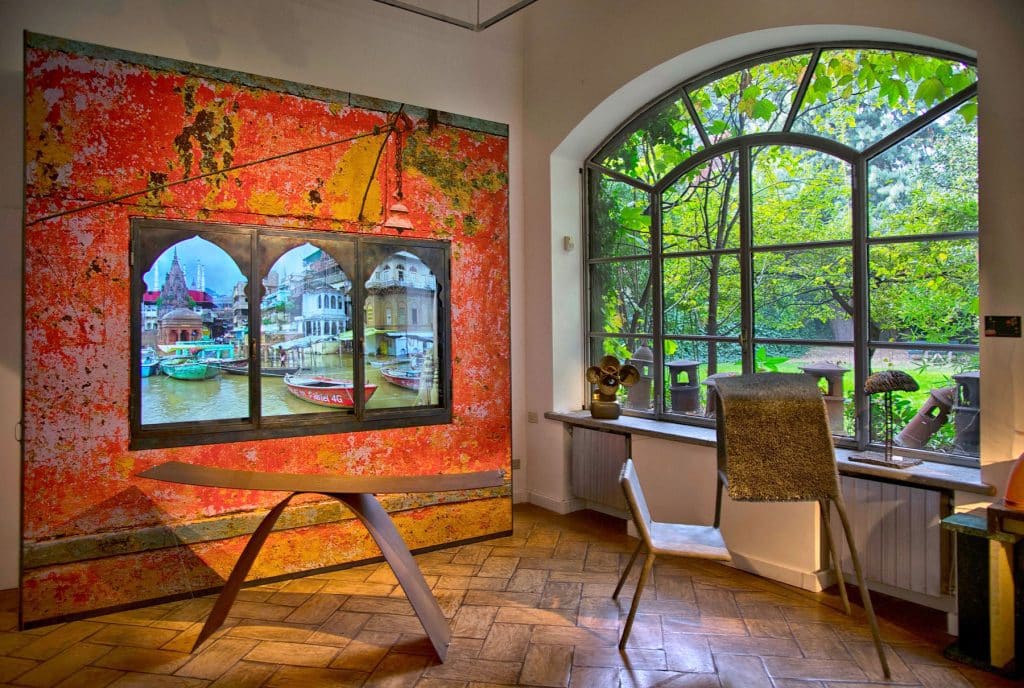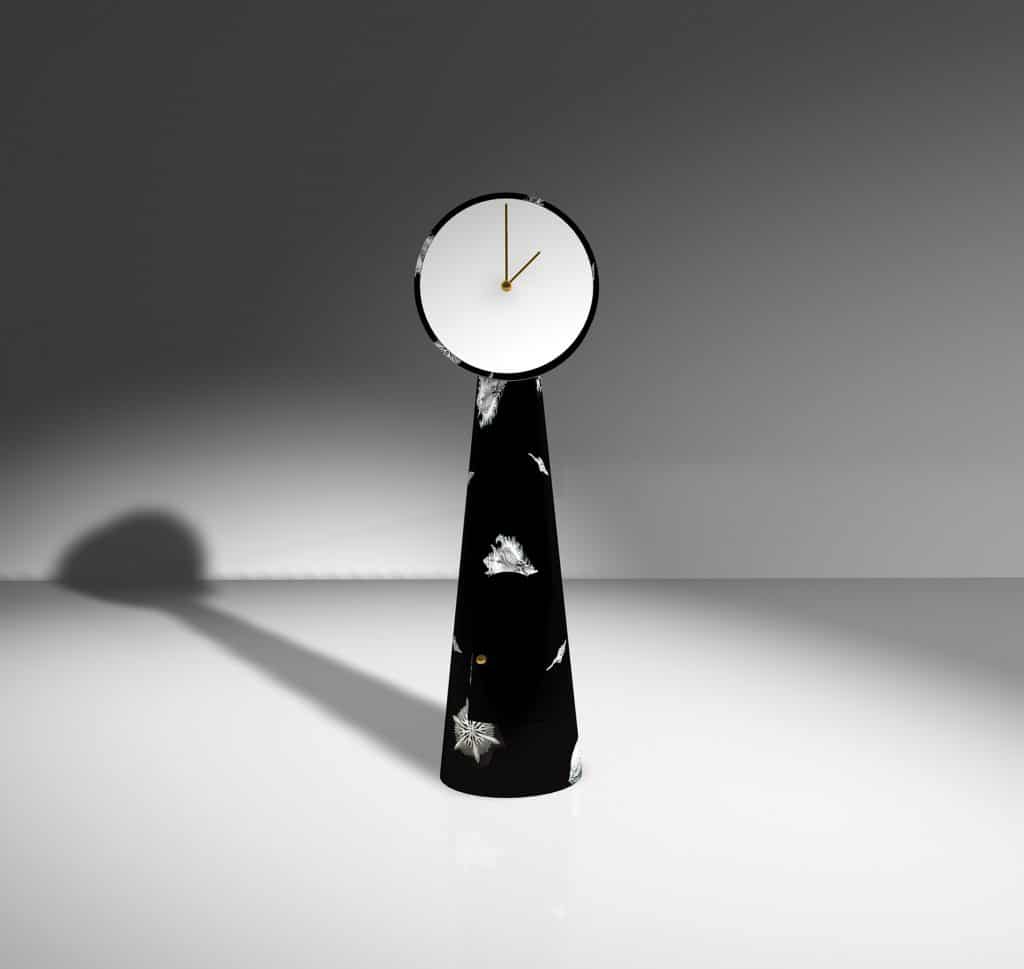 Orlandi's picks can also be found in the restaurant next door. Aimo e Nadia bistRo, which opened last year, serves food from famed Milanese eatery Il Luogo di Aimo e Nadia among furnishings and objects by Orlandi's designers, as well as fabrics and wallpapers from Etro, the legendary Italian textile and fashion house.
Orlandi may be an icon in the design world, with her trademark oversize white sunglasses, but she doesn't view that world through rose-colored lenses. Today's collectors are "much more demanding, informed and especially slow in deciding to buy a piece," she says. "Falling in love at first sight is increasingly rare." This must be somewhat frustrating for Orlandi, who once told the New York Times, "I buy with my emotions. . . . If I think something is gorgeous, I have to have it." And in spite of her knack for finding emerging design talent, she believes "it's no longer enough to have your eyes open — we need radar!"
That said, Orlandi continues not only to spot new talent but to develop new initiatives, like her Guiltless Plastic project, which encourages designers to work with recycled material. As part of this push, she's sponsoring the Ro Plastic Prize competition, which will bestow awards in design, home textiles, packaging and conscious innovation. Orlandi, for whom the problem of plastic waste is something of an obsession, notes approvingly the "many young people involved in eco-sustainability projects and who want to be part of the solution."
In addition to exhibiting the pool of finalists at her gallery, Orlandi has organized the show "Ro Plastic-Master's Pieces," which will feature works made of recycled plastic by more than two dozen A-list designers, including Carbonell, Eek, Hayón, Mastrangelo and Zupanc, as well as Dirk Vander Kooij, whose 2010 Endless chair — 3-D printed using a single string of plastic relaimed from old refrigerators — is a particular favorite of the gallerist's. This exhibition, and the April 10 announcement of the four prizewinners, will take place at Milan's Museo Nazionale della Scienza e della Tecnologia "Leonardo da Vinci," Italy's largest museum of science and technology, a fitting venue for this farsighted effort. After all, technology and design are becoming increasingly intertwined, and Orlandi, ever on the lookout for innovation, is already in the know.