March 13, 2022In a small corner of the Austrian Alps, the atelier Schneider-Rappel has been practicing the fine art of goldsmithing and jewelry design since 1875. Historically, the firm was known for religious works commissioned by institutions and churches, as well as for technical innovations in the field of metalsmithing. Today, it has a distinctive modernist vision, cultivated by Arno Schneider and his daughter, Lea. The pair represent the business's fourth and fifth generation, respectively ("Rappel" became part of the firm's name in 1935, when third-generation owners Herbert Julius Schneider and Anna Rappel, Arno's parents, were married, combining two renowned families of goldsmiths).
"We would describe ourselves as an experimental, avant-garde, yet classical and traditional goldsmith atelier creating mostly unique pieces and extraordinary commissioned work," Lea says.
Arno, a highly regarded sculptor, studied at the Academy of Applied Art in Munich; today, he regularly exhibits his work on an international scale.
"The leitmotif 'Less is more' could be used to describe his art — an attempt to find the essence of the material and form through reduction and subtraction, leaving out superfluous elements, returning to basic geometric shapes and striving for peace and quiet," says Lea, referring to her father's graphic gemstone pendants, rectilinear bails and clasps and elegantly polished cube-like gold rings.
Lea's background is in graphic design and event planning. An intuitive artist, she creates more-organic, fluid designs. "This leaves space for the feminine to unfold," she explains. Statement cocktail rings with intricate knots and swirls have become her signature — and a client favorite.
In their atelier, father and daughter foster a culture that is highly collaborative, allowing for multiple perspectives (from a business partner, and a master goldsmith who has been with the firm for 30 years). "And my father's twin sister, Anke, always has a look at her brother's designs before they are realized and is a very precise critic," Lea says. "They have a deep connection and a shared passion and history. It's also in their blood, with their parents' both being exceptional goldsmiths back in the day."
Lea spoke with Introspective about her family's history, her and her father's creative process and the nuances of the Schneider-Rappel aesthetic today.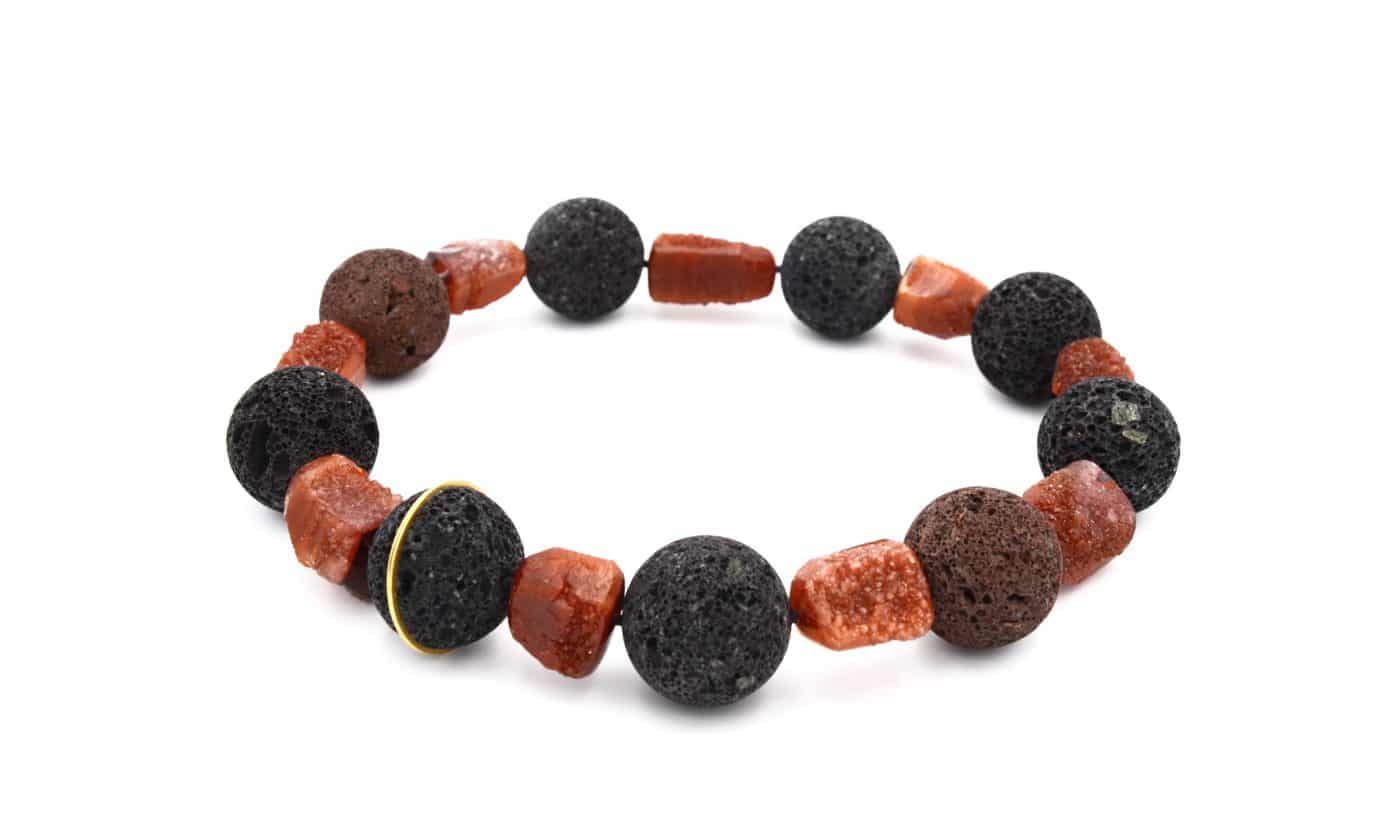 What do your most passionate collectors have in common? What are they seeking?
Over the past thirty years, a community of collectors who resonate with Arno's minimalist style and extraordinary precision has evolved around his work. Most of our collectors seek a wearable piece of art and are drawn to the story behind its creator. Our clients are sensitive and conscious about what they engage with and what they surround themselves with. They are loyal, they honor our dedication to craft, and many have become our friends.
Can you point to a jewel that is an icon of the Schneider-Rappel firm?
Three come to mind: The Yellow Gold Pendant with Diamonds is one of our most precious creations and reflects who we are in a wonderful way. It's complete in its simplicity. It's like a painting or a window that reveals a starry night, and its aura is calm and balanced, soothing the gaze. Also the Yellow Gold Marble Pendant is a wonderful Arno Schneider creation that honors the natural beauty of marble, set in a minimalist golden square. In addition, there are our one-of-a-kind knots and swirls, which reflect my own intuitive and emotional approach to making jewelry.
You're based in Schwaz, Austria. Does the Tyrolean landscape inform your work in any way?
The firm has always been based in the heart of the Alps, and this incredible scenery is a constant source of inspiration. Having this immediate connection to nature heightens our senses. Life here can be simple yet spectacular. Just having a walk in our surroundings and enjoying the fresh mountain air and forest soil under our feet makes us want to embrace nature and the materials she offers us.
This freshwater pearl necklace shows the diverse beauty of nature's creations. The dioptase ring has an uncut gemstone that invites collectors to meditate on its natural beauty. And our necklace with plexiglass and silicium nuggets shows how a mix of natural and unconventional materials creates an exciting piece of jewelry.
Also, the area has a rich historical connection to the jewelry trade — Schwaz is home to one of the largest silver mines of the late Middle Ages.
What are some of the other unconventional materials you like to work with?
We have used concrete, acrylic, wood, lava and steel for our creations. Arno was experimenting with materials and techniques as a child sketching and creating in the family's atelier. Throughout his career, he has continuously explored the boundaries of his design language. Today, we both enjoy being surprised by the unforeseen outcomes when we let our creativity run free.
Do you ever refer to archival designs when developing new pieces?
There are some archival designs that we might consider bringing back to life, but that's a future project. An aesthetic transformation has taken place with each generation that takes over the firm. The design language changes, and new horizons are explored. My father changed the direction [of the firm] with his two sisters around 1985. He was inspired by the Bauhaus movement, reduction of form and unconventional materials and shapes. I see similarly modern geometric shapes when I look at some enamel work by his father, my grandfather, from nineteen thirty. But still, the style was different, and the details were delicate, with lots of ornamentation. My father shares his father's lifetime dedication to the art of goldsmithing and passion for the craft, and that continues to this day.
Can you share a little about how you and your father work together as a creative team?
We are very connected and share our thoughts and opinions openly. It's a long process behind each piece. It starts with a thought, transforms into a sketch or prototype and ends up as a finished jewel. And all of this happens in our atelier — all of our senses are involved. It's fascinating how my father's mind is almost overflowing with ideas. When I work on something and hit a point where I feel unsure about the next steps, he is always there to give useful feedback.
Are you perfectly aligned in terms of aesthetic, or do you ever find yourselves in disagreement?
We have similar aesthetics but express ourselves in different ways, and the way we work is different. We do share a love of geometric forms, especially the square shape. What makes our teamwork harmonious is the fact we are both curious and are open to art in all its forms.
Lea Schneider's Talking Points