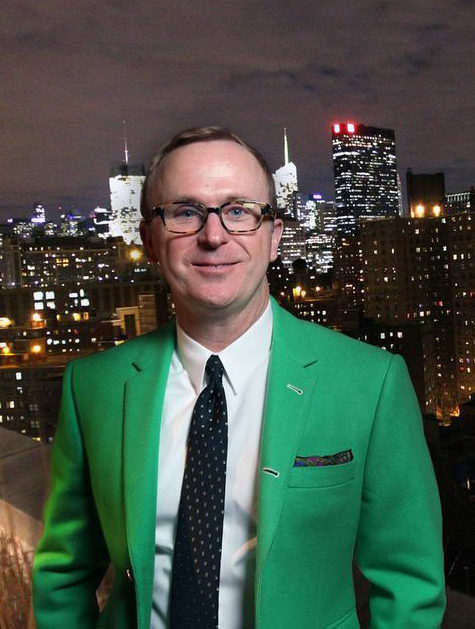 Youth would be an ideal state if it came a little later in life," bemoaned Herbert Henry Asquith, First Earl of Oxford. If he were alive today and happened to be introduced to interior designer Scott Sanders at a cocktail party, he might believe modern science had finally corrected this biological conundrum.
Sanders's youthful appearance did not escape Joyce Wadler three years ago when she reported on his book, Picture Perfect: Designing the New American Family Home, which was fêted with an exhibit of his childhood drawings — "curated" by the designer's mother — at Max Lang Gallery, in Manhattan's Chelsea. Writing in the New York Times, Wadler noted, "The crowd examined drawings like Self-Portrait with Rosy Cheeks, a crayon on paper, from 1969, which showed a grinning little boy in dark glasses who looked eerily like the 47-year-old Mr. Sanders looks today."
At 50, little has changed. His sandy blond hair, slight stature, scrubbed all-American looks, seemingly unvarying expression of childlike openness — and, yes, those rosy cheeks — give him the impish countenance of a reincarnated Peter Pan. But this youthfulness is more than just outward. It informs both Sanders's generally genial attitude as well as his design style: bright, forthright colors, graphic patterns and lively groupings of furniture that skew towards the modern but, no matter their era, retain a kind of honest, optimistic simplicity that feels rooted in heartland America. "I go to Paris and love incredible antiques," he says. "But I always return to pieces that are not complicated in their design, even though they may have been complicated to make."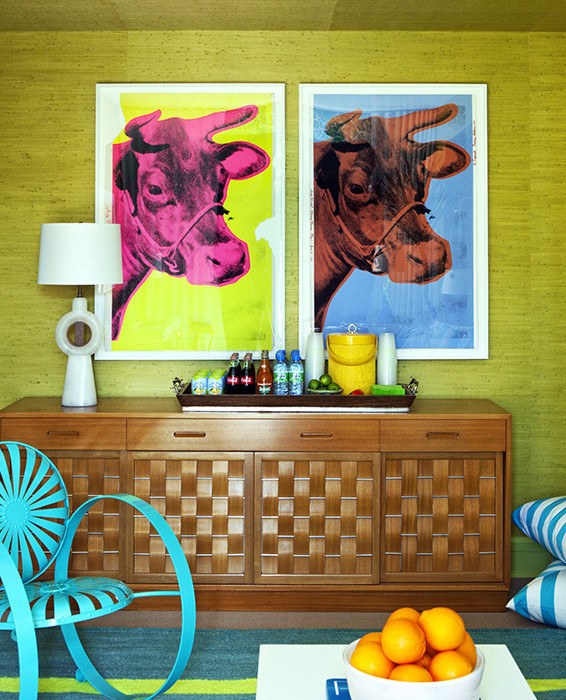 This style has attracted clients such as Mera and Donald Rubell, the art-collecting developers, for whom he has done a number of residential and commercial projects, as well as many empty-nesters eager to trade in the trappings of their traditional family lives for less encumbered, more vibrant surroundings.
The connection of his aesthetic to the American heartland is not coincidental. Sanders grew up in Piqua, Ohio, a small town of 18,000 off the main highway between Toledo and Cincinnati. His father and grandfather were real estate developers, his mother and grandmother amateur decorators. Sanders's designer inclinations were evident from an early age, when he built furniture with his Legos and combined them with dollhouse furniture he snagged from his sister, Sharon.
Sanders remembers his Midwestern childhood fondly, but he also notes, "I wanted to become an architect, and being in a small town, there was no one to really guide me. I don't think Piqua even had a real architect." Lacking a mentor, he studied literature at Wittenberg University, in Springfield, Ohio, earning a B.A. in English in 1986.
Still unclear about a career, yet longing for broader horizons, he moved to New York City after graduation and enrolled in the executive training program at Lord & Taylor. This launched an early career in retail apparel store management. In 1990, when Ralph Lauren bought back his label's franchised stores, Sanders got a job as a manager at the Stamford, Connecticut, branch, and then at the one in Short Hills, New Jersey.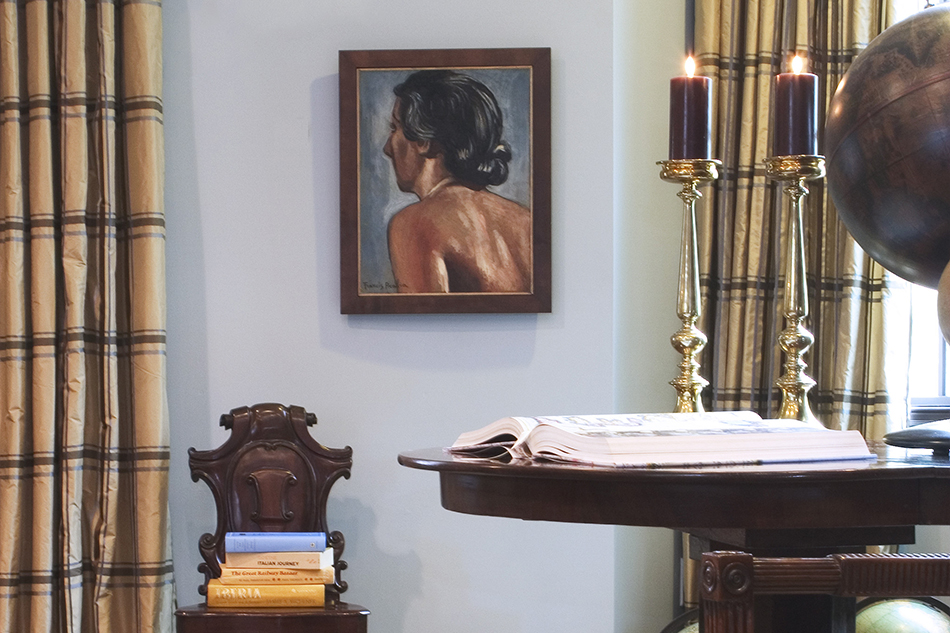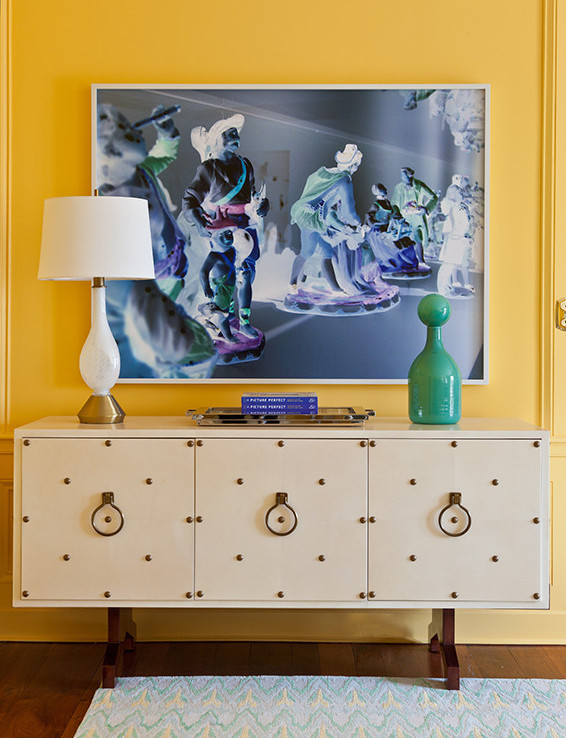 It was in Short Hills that his life snapped into focus. The store was being remodeled during a blizzard-riddled winter, when contractors could not always get to the site. "I picked up the slack and started running the project," recalls Sanders. He fell naturally into it and began a night course in interior design at Parsons, in New York, in 1995. Sanders was so clearly gifted that his teacher wondered why he wasn't already working and encouraged him to think seriously about a career in the field.
"But Ralph Lauren wouldn't let me quit," Sanders recalls. Instead, the company moved him to the Madison Avenue flagship to work with the home collections, adapting to his school schedule with the intention that he would take over and develop its growing roster of private residential interior design projects after completing his degree in 1998, which is what he did.
It was an excellent training ground for a young designer, acknowledges Sanders. As collections changed each season, "I became adept at switching genres from French château to New York loft to beach house." But by 2000, he says, "I knew that as a designer you want the freedom to create your own style." He established Scott Sanders LLC that same year.
Among Ralph Lauren alumni, Sanders stands out as a true original. Yes, he likes his beach house furniture upholstered in mattress ticking, and there is no shortage of stripes, windowpane patterns and plaids. Yet where another RL alum might swath an entire dining room in plaid, Sanders deploys it as a mere accent on throw pillows or valances. And when working on a residence in Tucson, Sanders relied on a warm, modulated palette of textured neutrals rather than the more typical Navajo blankets and hot desert colors. "The house was surrounded by the most amazing blooming desert cacti you've ever seen," he recalls. "That was really the color."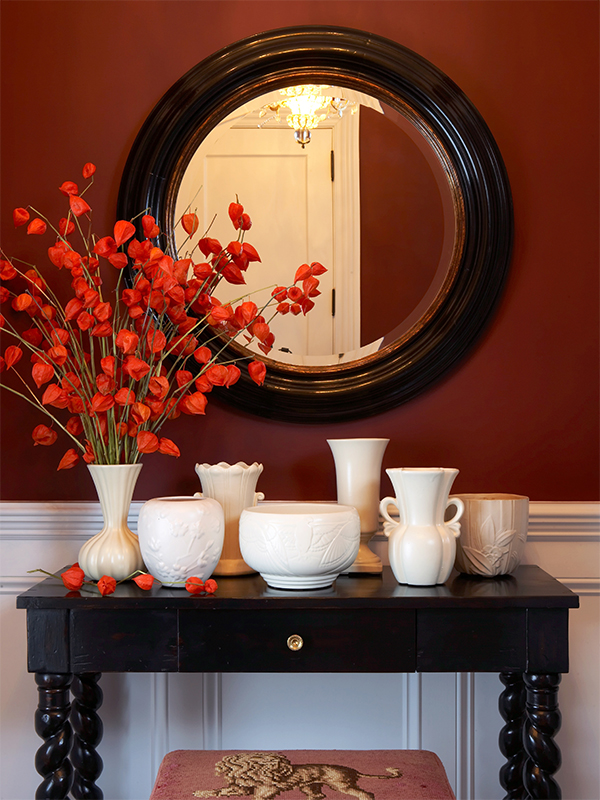 And since we're on the subject, points out Sanders, "I love color. It comes from my childhood. My own house, my aunts', my grandmother's, they all had beautiful combinations of color. I'm not a fan of pastels. I like strong, rich, deep colors — primaries and saturated shades." It's something that could intimidate some. But, says Sanders, "Most clients who come to us already love color. I also find that people are more willing to be adventurous with color in their second homes." That fact has made Sanders a big name in the Hamptons, where he shares a weekend home with his partner, corporate lawyer Peter Wilson.
I absolutely go through periods of loving certain colors," Sanders continues, "really sinking my teeth into them, then moving on. Right now I'm in a gray-and-black period." That very palette is what he is using for the renovation of the Lord Baltimore, a grand circa-1928 hotel in that Maryland city that the Rubell family has just taken over and where Sanders will be rolling out redone spaces next spring. (Pointed Leaf Press recently announced it will release a book about Sanders, the Rubells and the hotel at the same time.)
At first blush, this 448-room project, with its opulent ballroom and Baccarat chandeliers, seems an odd fit for Sanders. But there's little doubt he will infuse it with his characteristic youthful energy. "Playfulness is just inside of me," he concedes, almost helplessly. "I don't want rooms to be so precious you can't enjoy them. You have to create spaces that are inviting for everyone. Who wants rooms with velvet ropes? You can have elegance that is still inviting."
---
Scott Sanders's Quick Picks on 1stdibs