War was still raging on March 27, 1944, when Sibyl Colefax and John Fowler opened their eponymous decorating shop at 39 Brook Street in Mayfair, London. Nonetheless, Fowler noted in his diary, "Lovely day and lots of people — good sales." By then, the pair had been in partnership for six years, the socially connected Colefax having established the business under her own name in 1935, when she bought out Stair & Andrew. At the time, she was already well-known in decorating circles. Harold Nicholson, diplomat, politician, author and husband of the writer Vita Sackville-West, recorded in his diary on December 24, 1931: "Lunch with Sibyl Colefax. . . . She tells me she has made £2,000 last year by her own efforts. She gets up by candle-light and fusses till midnight."
In short, Sibyl Colefax & John Fowler is legendary — as was the Georgian townhouse (with its splendid secret garden) where it flourished for the past seven decades. Thirty-nine Brook Street was the physical embodiment of everything people love about Sibyl Colefax & John Fowler: comfort, elegance and a very English disdain for vulgarity. It was made famous not just by the two original partners but also by American-born Nancy Lancaster (niece of Nancy Astor, great-aunt of Jane Churchill), who bought the business in 1948 and whose perfectly proportioned Yellow Room (a combination drawing room, dining room and library, once part of Lancaster's private pied-à-terre within the townhouse) was the jewel of Brook Street, spawning imitators around the globe.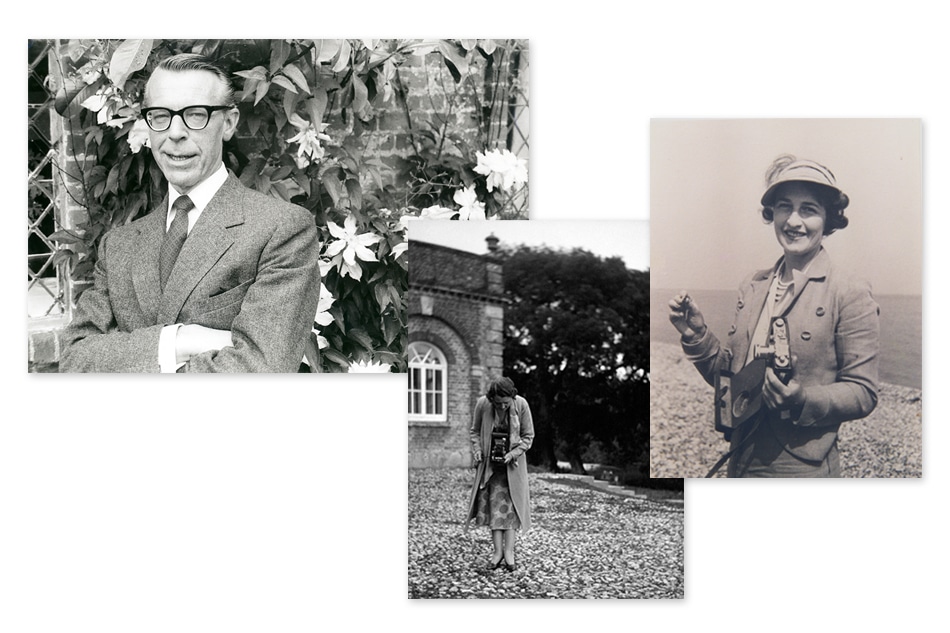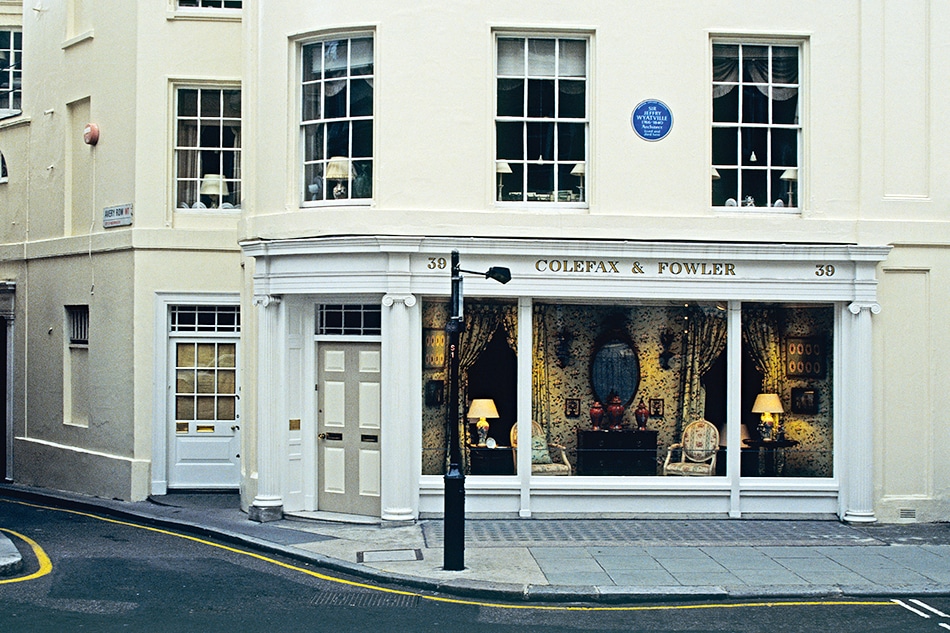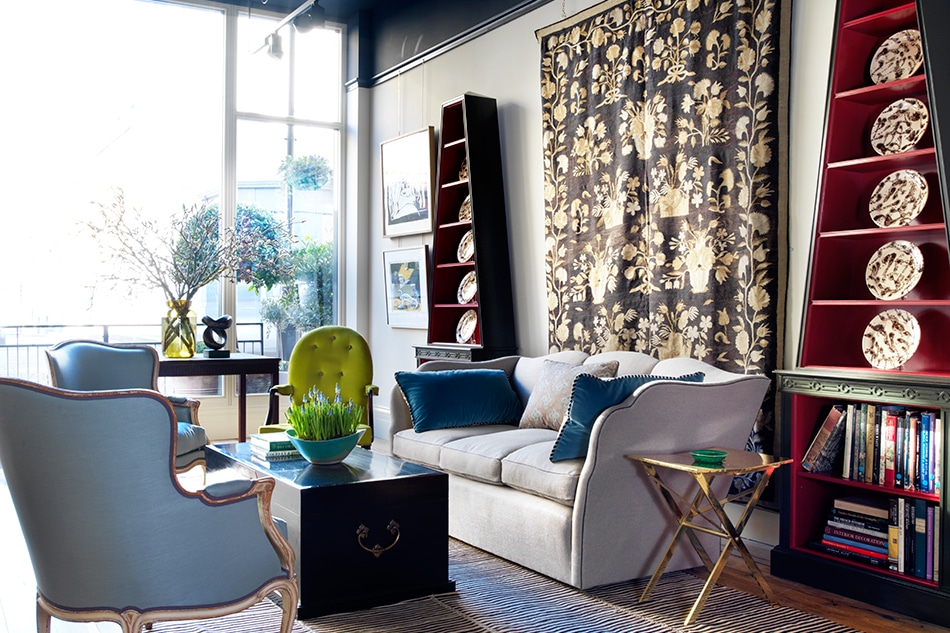 When the lease ran out at the end of 2016, however, the decorating offices and antiques showroom were forced to move. Sad though the relocation may be, the new address, on the Pimlico Road in Belgravia, could not be described as slumming it — near neighbors include Linley, Soane, Rose Uniacke, Jamb and Robert Kime. What's more, the new headquarters could be viewed as a fresh start for the company, which is very much of the moment and forward-looking under the stewardship of managing director, Wendy Nicholls,and her fellow directors Emma Burns, Roger Jones and Philip Hooper.
Nicholls got her start at 39 Brook Street, under Tom Parr, who reigned at Colefax & Fowler from 1960 until 1997. One of England's leading postwar decorators, Parr launched himself on the decorating scene in the early '50s by going into business with the young David Hicks. Together, they revived the white-on-white palette of Syrie Maugham, combining it with the hot pinks and lime greens of American Modernism. In 1960, having split from Hicks, Parr acquired a partnership share in Sibyl Colefax & John Fowler and transformed it from a loss-making if distinguished decoration and antiques company into a commercially sound enterprise. During his time there, Parr revamped the homes of a legion of worldwide clients, including members of the Ford family, the Duke of Beaufort and Dame Vivien Duffield — not to mention the residents of Buckingham Palace.
Parr had a famously explosive temper, which played a part in Nicholls' rise at the firm. Following school, she worked at a few firms, but, she says, "I had my eye on Sibyl Colefax & John Fowler for a while." When Parr's longtime assistant left, Nicholls got her job. "Early on, he flared up at me, but I thumped the table straight back and said, 'If this is going to end in tears before bedtime, they won't be mine.' After that, we got on rather well." So well, in fact, that she was offered a partnership after seven years.
From Parr, Nicholls learned that organization is one quality that must never be skimped. "People come to us because they know we can make it happen on time and on budget," she explains. "We offer total professionalism. We also understand that design is about you and achieving a house that will reflect who you are." By taking individual designers' egos out of the equation, the firm has given clients an enduring confidence in what the studio can achieve on their behalf.
In an age awash with social media and selfies, they can also be assured of absolute discretion. After 40 years of creating beautiful homes for the great and the good, Sibyl Colefax & John Fowler won't reveal even one name. When pressed, Nicholls confirms that the list includes royalty, celebrities, entrepreneurs and fashion icons, but that is as far as she will go. "Our clients are private individuals, and they deserve to keep their privacy," she insists.
Tight-lipped though she may be, she is also enormous fun to interview — a perfect dinner companion, with a great sense of humor and self-deprecating charm. She riffs on the fact that interior design is too often focused on "the frilly bits" rather than on an understanding of space and location, and she confesses that her one regret is not studying to be an architect. "Architects who understand how people really live are vitally needed," she says, "and unless the building is right, the rest can go whistle!"
Although Sibyl Colefax & John Fowler excels at decorating houses in the grand manner — damask-hung walls, elaborate curtains and furniture of impeccable provenance — Nicholls voices mild frustration that it is still associated mostly with the English country house look. Recent projects include a simple, modern house by the sea with a strong architectural presence, filled with modern paintings and sculpture; and a château furnished with unlined taffeta curtains, simple linens and contemporary ceramics. However, she knows that the firm's diverse repertory has filtered through to the people who count: those who return to it again and again. Today, that often includes new generations of the same families.
As for the new space on Pimlico Road, it is more open than 39 Brook Street's warren of rooms. A carefully curated selection of antiques and contemporary pieces is for sale, alongside a range of lighting, upholstery and other items that can be made to order. The changing display gives a taste of what the studio can achieve for clients. Regular exhibitions of paintings, modern and traditional, add to the impact of English decoration at its best.
The fact is that Sibyl Colefax & John Fowler, part of the Colefax Group (whose brands include Colefax and Fowler fabrics and wallpapers, Jane Churchill, Manuel Canovas and Larsen), has seen the rise and fall of many rival firms, including legendary American and Parisian names, and managed to stay both revered and revered. It has such extraordinary history and heritage, together with such clear-headed leadership, that there is no reason why it shouldn't prosper in this century as it did in the last.
Nicholls and the team are looking forward to this new chapter. "Many of our clients used to live in Mayfair in the grand manner, but that way of life does not exist now," she says. "You have to embrace change rather than fear it. I believe this will be a stimulating opportunity to live and work in a very different way." That's a sentiment that even Sibyl Colefax and John Fowler would surely have applauded.
---
Quick Picks by the Sibyl Colefax & John Fowler Directors