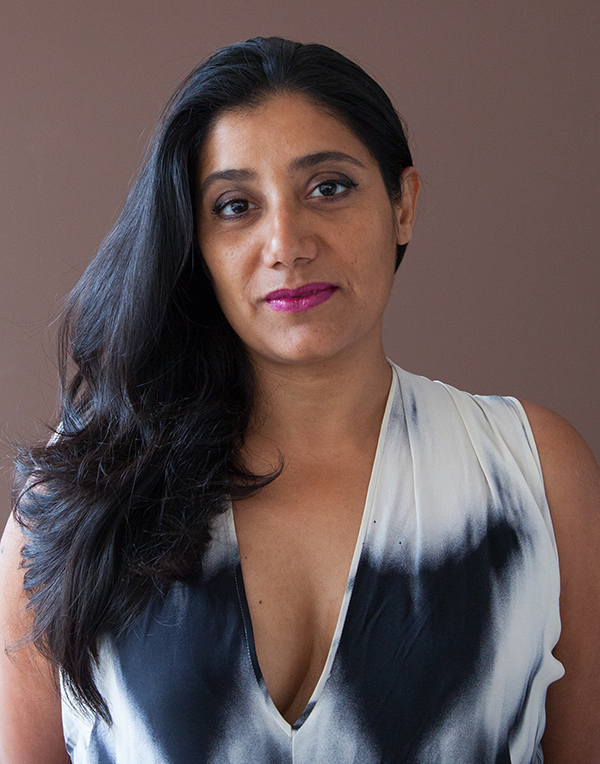 Suchi Reddy is regularly asked to attend her clients' parties, giving her the chance to enjoy a convivial atmosphere spaces she helped create. And she's noticed that most of these soirees last long after the witching hour has come and gone. So she's drawn some conclusions, not only about the hosting skills of her clients, many of them now friends, but about her work. "The guests just never want to go home," she says. "People always say that my spaces are comfortable and inviting. I never thought of that as a problem before, but…" She shoots a dark eyebrow skyward.
Suffice it to say, Reddy's clients are learning to love the late nights and aren't asking her to redecorate. They — as much as their guests — are infatuated with their serene duplexes on Manhattan's Central Park, their good-natured Tribeca lofts and their cozy Village studios.
"I call her my Karma Queen," says art dealer Sara Meltzer, who hired Reddy and her Manhattan-based firm, Reddymade Design, a few years ago to turn a nondescript loft on the edge of the Financial District into a home for herself and her two children. "Suchi has an incredible ability to combine simplicity and color in intimate spaces."
Working on something of a limited budget, Reddy organized the apartment into a grand, window-lined living room and a progression of smaller spaces. She carved out a surprise playroom for Meltzer's two children and, for their mother, a much-desired chic yet functional home office adjacent to the master bedroom where she could work undisturbed. Classic contemporary furniture, textural contrasts and unexpected material pairings — the three constants in Reddy's work — keep the mostly monochromatic space lively.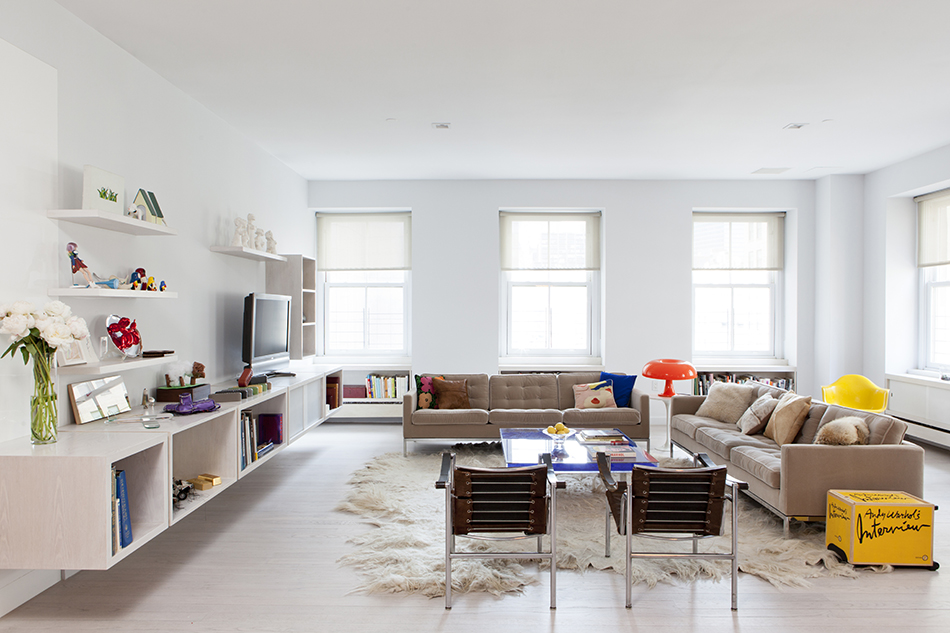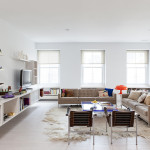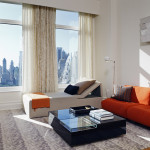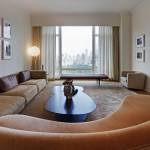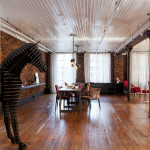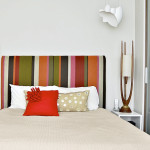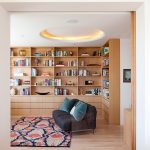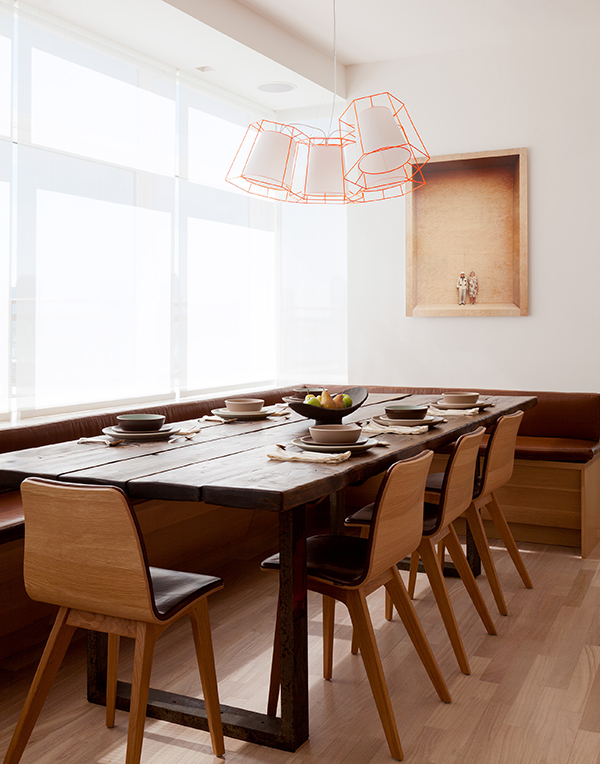 "I've only known Suchi for three years, but we instantly became soul sisters," Meltzer says. "We've traveled quite a bit together, seeing and learning new things."
Born in the South Indian city of Chennai (formerly Madras), Reddy became interested in the built world as a young child, and she has yet to stop challenging her expansive eye.
"The house I grew up in was designed by an Indian friend of my father's, who was an architect," she says. "An autodidact, he had an extremely wonderful sensibility for light and proportion as well as an Indian-ized Japanese aesthetic. At his own house, he had the only Japanese-style garden in Chennai — it was magnificent." She has pungent memories of her visits there, as well as trips to the local fabric shops (Chennai is a renowned hub of textile design) and the International Theosophical Society, with its Indo-Saracenic architecture and a banyan tree said to be the world's largest.
After studying architecture in India, Reddy moved at 18 to the U.S, where she finished her training and settled in New York. At the offices of Polshek Partnership (now Ennead) and Gabellini Sheppard Associates, she explored the various flavors of minimalism and became, she says, "very, very serious about scale and proportion and a fanatic about details." This focus may not be the first thing you notice about a Reddymade project today, but it's likely to be the foundation that makes the place successful.
So deft has Reddy become with the art and science of interior design that her architectural skills can be taken for granted. For the living room of an apartment at 15 Central Park West, she favored the view by arranging minimalist furnishings — a Free Form Curved sofa by Vladimir Kagan covered in caramel mohair, two low tables from Moroso topped with a Stephen Burks vase encased in bright wool — before floor-to-ceiling windows framed with curtains covered in a Jack Lenor Larsen–designed pattern. A custom, ribbed-silk rug the color of pulled toffee resolves a composition balanced masterfully between trendy and elegant.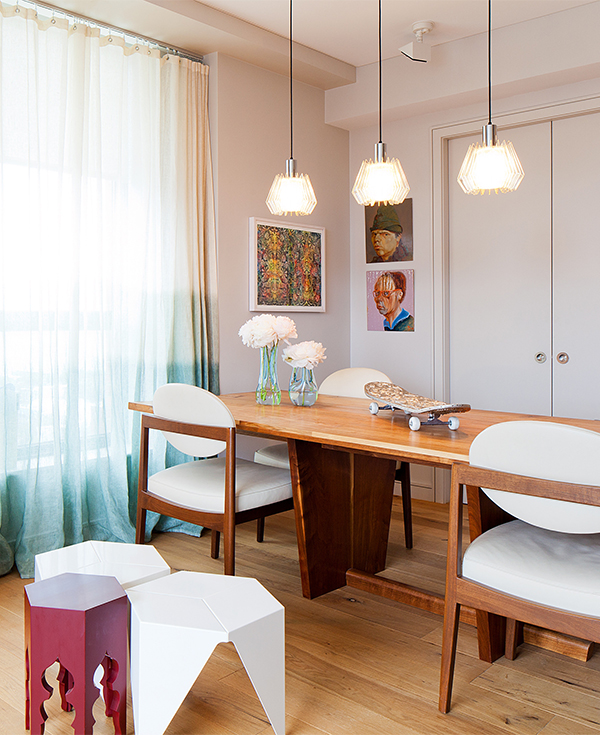 Reddymade now commissions custom work for almost every project. "Two things I love about Suchi are her willingness to experiment with new materials and also to collect the work of emerging designers and artists," says New York design dealer Cristina Grajales. "She has been an incredible supporter of Hechizoo," Grajales says of the Colombian textile collection she represents, which includes carpets and fabrics handwoven of natural fibers and lustrous metal threads."
Reddy is also a regular on the art and design circuit, and she rarely misses a visit to Milan in April for the furniture fair. Contemporary lighting is one of her obsessions; and she's an advocate for craft of the highest order. "One of the most beautiful cabinets we ever made was commissioned from Todd Merrill," she recalls. "It's by Michael Coffey, an upstate New York woodworker whose style is wildly organic, and it's a spectacular collection of the most subtle curves."
In recent years, the size and stature of Reddy's jobs has increased, and she can now reel off a client list that includes a titan of the banking world, a blonde comedy diva with a string of cult tv and movie credits and others only slightly less visible. There are pitfalls to such success. "Few of my clients will allow their names to be mentioned anymore," Reddy observes with a sigh. (Though she's still invited to their parties.)
Regardless of a project's scope or eminence, Reddy says, "My happiest moment is when the end result is neither something I would have done by myself nor what the client would do, but the best of those two visions. It keeps our work from developing a stylistic tic — and it keeps me in love with the process of design."
---
Suchi Reddy's Quick Picks on 1stdibs