Charles and Ray Eames Furniture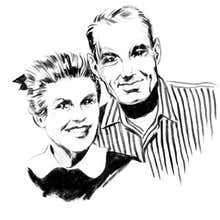 American
Charles Eames and Ray Eames were the embodiment of the inventiveness, energy and optimism at the heart of mid-century modern American design, and have been recognized as the most influential designers of the 20th century.
As furniture designers, filmmakers, artists, textile and graphic designers and even toy and puzzle makers, the Eameses were a visionary and effective force for the notion that design should be an agent of positive change. They are the happy, ever-curious, ever-adventurous faces of modernism.
Charles (1907–78) studied architecture and industrial design. Ray (née Beatrice Alexandra Kaiser, 1912–88) was an artist, who studied under the Abstract Expressionist painter Hans Hofmann. They met in 1940 at the Cranbrook Academy of Art in suburban Detroit (the legendary institution where Charles also met his frequent collaborator Eero Saarinen and the artist and designer Harry Bertoia) and married the next year.
His technical skills and her artistic flair were wonderfully complementary. They moved to Los Angeles in 1941, where Charles worked on set design for MGM. In the evenings at their apartment, they experimented with molded plywood using a handmade heat-and-pressurization device they called the "Kazam!" machine. The next year, they won a contract from the U.S. Navy for lightweight plywood leg splints for wounded servicemen — they are coveted collectibles today; more so those that Ray used to make sculptures.
The Navy contract allowed Charles to open a professional studio, and the attention-grabbing plywood furniture the firm produced prompted George Nelson, the director of design of the furniture-maker Herman Miller Inc., to enlist Charles and (by association, if not by contract) Ray in 1946. Some of the first Eames items to emerge from Herman Miller are now classics: the LCW, or Lounge Chair Wood, and the DCM, or Dining Chair Metal, supported by tubular steel.
The Eameses eagerly embraced new technology and materials, and one of their peculiar talents was to imbue their supremely modern design with references to folk traditions. Their Wire chair group of the 1950s, for example, was inspired by basket weaving techniques. The populist notion of "good design for all" drove their molded fiberglass chair series that same decade, and also produced the organic-form, ever-delightful La Chaise. In 1956 the Eames lounge chair and ottoman appeared — the supremely comfortable plywood-base-and-leather-upholstery creation that will likely live in homes as long as there are people with good taste and sense.
Charles Eames once said, "The role of the designer is that of a very good, thoughtful host anticipating the needs of his guests." For very good collectors and thoughtful interior designers, a piece of design by the Eameses, the closer produced to original conception the better, is almost de rigueur — for its beauty and comfort, and not least as a tribute to the creative legacy and enduring influence of Charles and Ray Eames.
The collection of original Eames furniture on 1stDibs includes chairs, tables, case pieces and other items.
Iconic Designs from Charles and Ray Eames
Explore timeless pieces that have earned their place in history.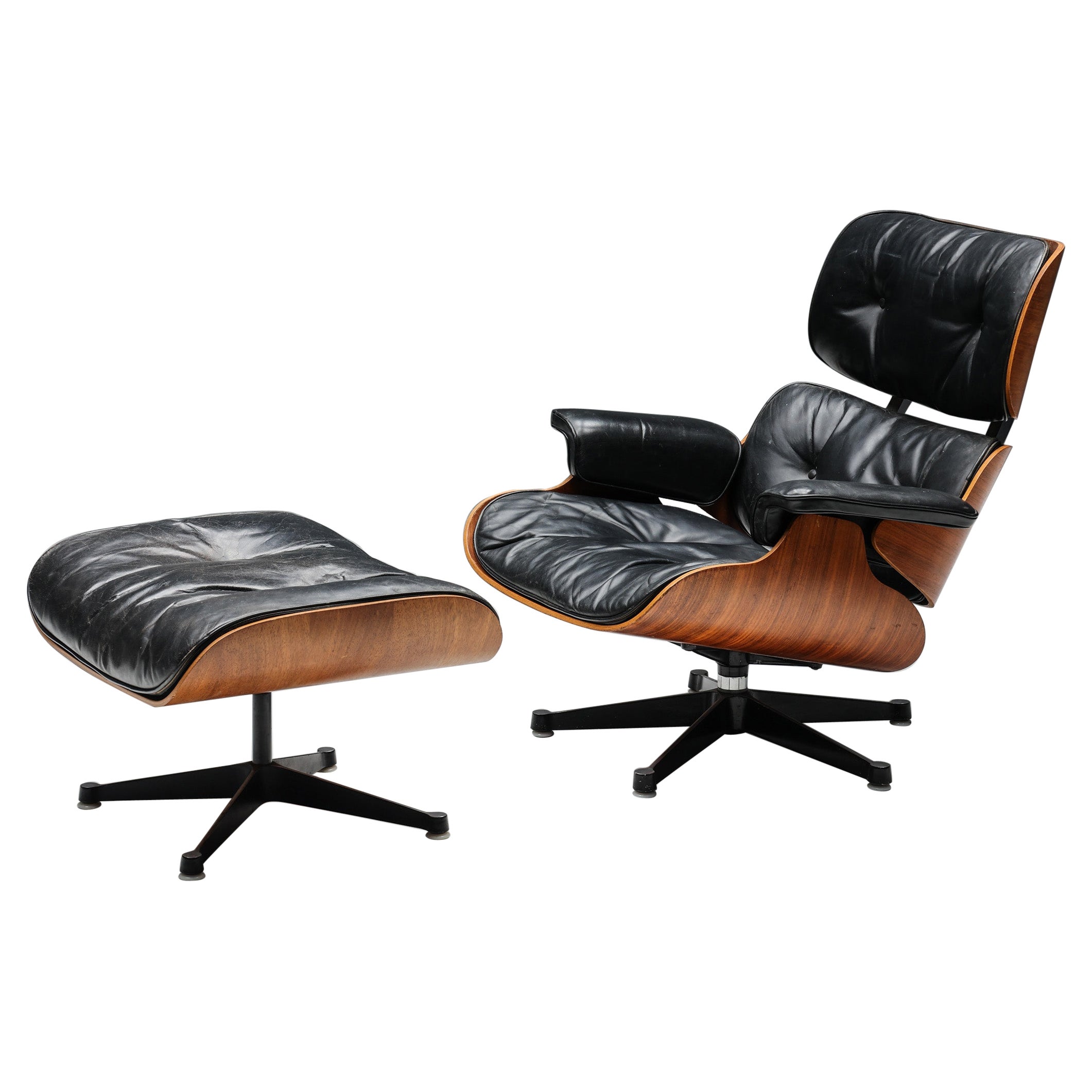 Eames Lounge Chair and Ottoman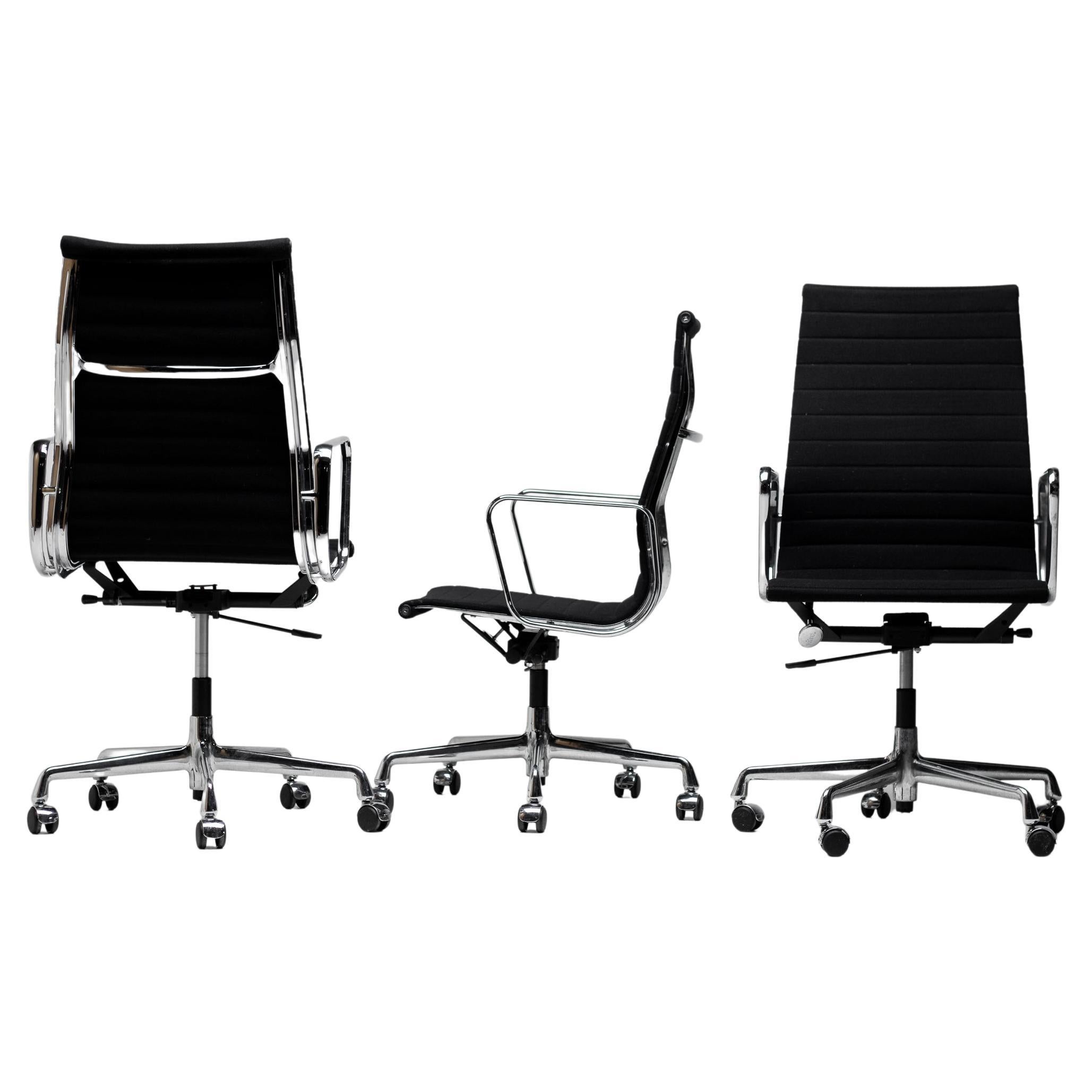 Eames Aluminum Group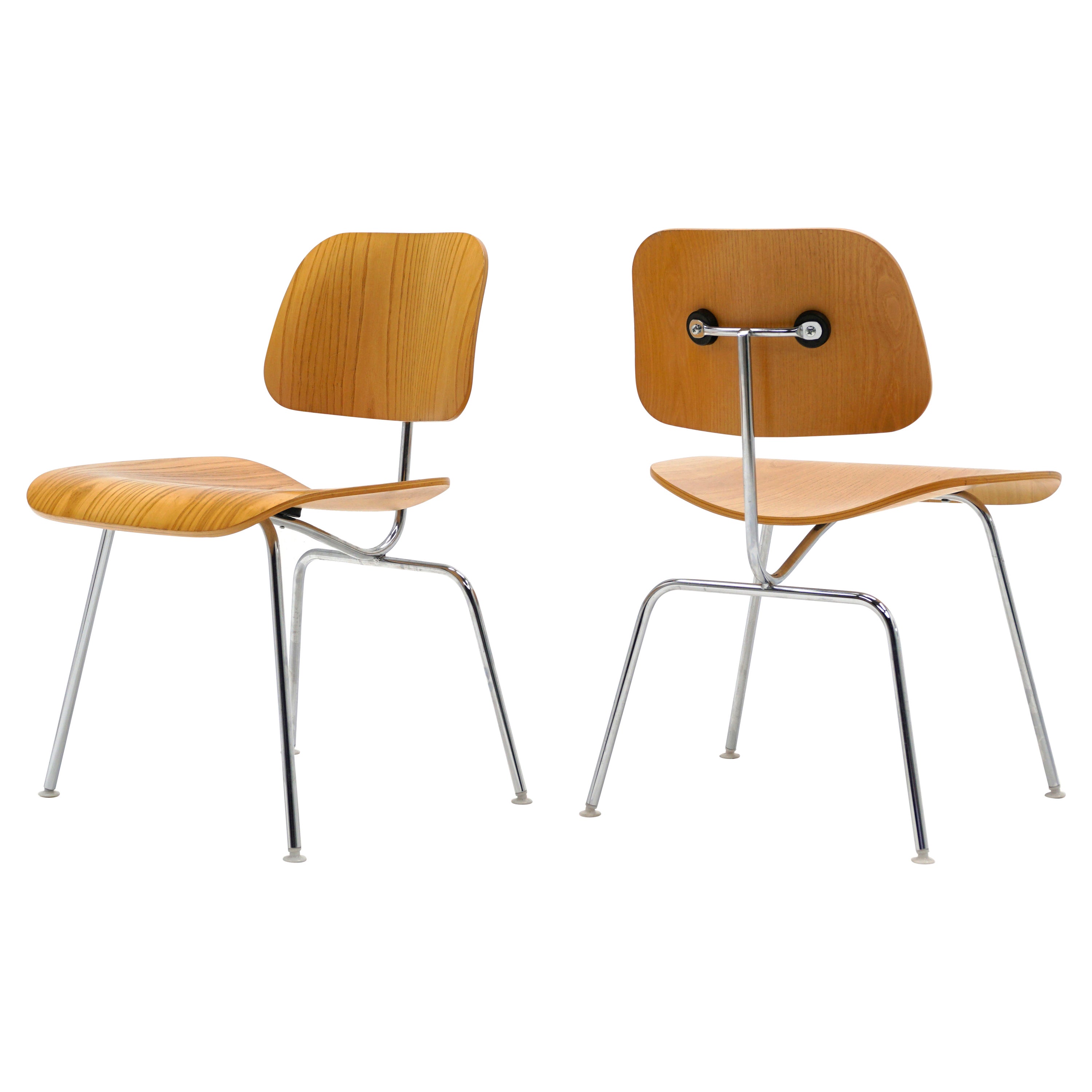 DCM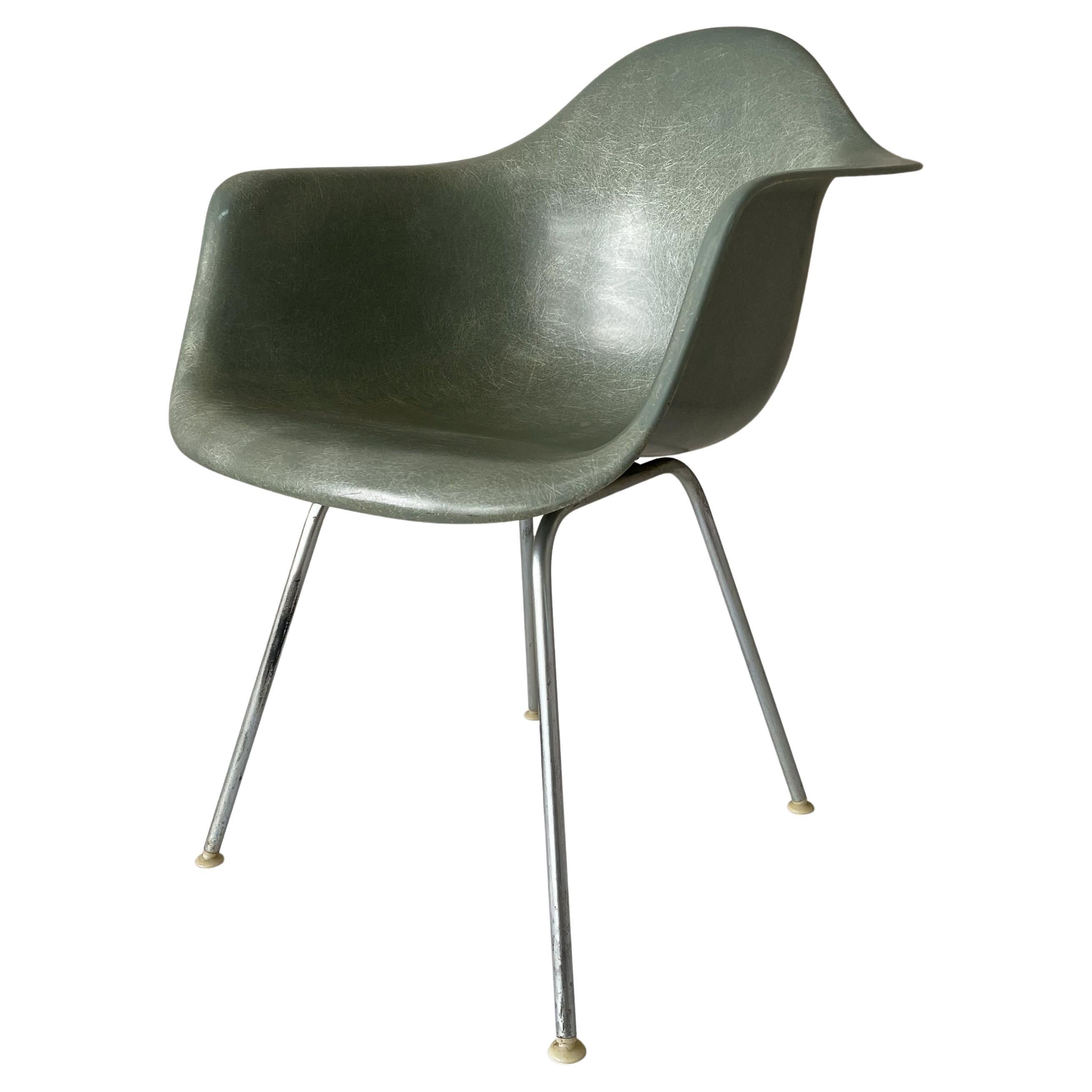 Eames DAX Chair
Charles and Ray Eames furniture for sale on 1stDibs
Charles and Ray Eames furniture is available for sale on 1stDibs. These distinctive objects are frequently made of
metal
and designed with extraordinary care. There are many options in our Charles and Ray Eames collection to choose from, although
brown
editions of this piece are particularly popular. In stock are 582 vintage editions of these items, while there are 3 modern editions to choose from as well. Many of the original furniture by Charles and Ray Eames were created in
North America
during the
20th century
in the
Mid-Century Modern
style. If you are looking for additional options, many customers also consider furniture by
Dunbar
,
Herman Miller
and
Adrian Pearsall
. The prices for Charles and Ray Eames furniture can vary depending on size, time period and other attributes. 1stDibs's price starts at
$150
and tops out at
$50,000
, while pieces like these can sell for
$2,493
.
More Charles and Ray Eames Inspiration
Interiors Featuring Charles and Ray Eames
Explore the work of the world's best interior designers
Creators Similar to Charles and Ray Eames
Questions About Charles and Ray Eames Furniture
1stDibs Expert

April 5, 2022

Charles and Ray Eames are famous for their chair designs. The couple released their first iconic Eames Lounge and Ottoman in 1956 and went on to create more chairs that changed the idea of comfortable seating. In addition to being great furniture designers, Ray and Charles were also graphic and textile designers, architects and film-makers. Shop a collection of Eames chairs from some of the world's top sellers on 1stDibs.

1stDibs Expert

April 5, 2022

For Charles and Ray Eames' chairs designed for Herman Miller, molded plywood, fiberglass-reinforced plastic, bent and welded wire mesh, and cast aluminum were used in production. You can shop a collection of Eames furniture from some of the world's top sellers on 1stDibs.