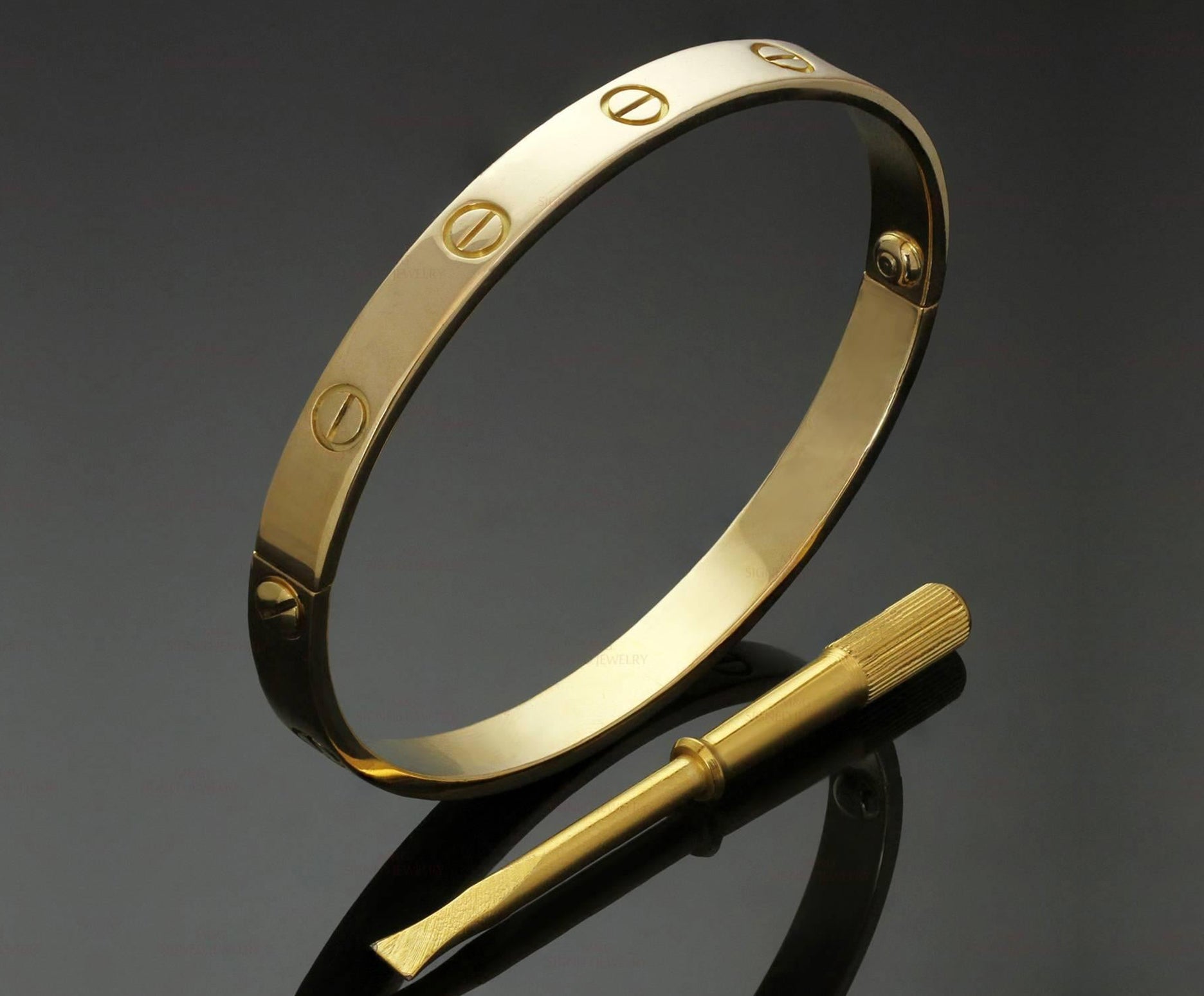 Iconic Designs
Love Bracelet
About the Design
If the robust locking mechanism and miniature screw heads that characterized Cartier's Love bracelet when it first appeared conjured crude, medieval hardware, there's a good reason. When Italian-born American jewelry designer Aldo Cipullo (1935–84) created the company's signature bangle, he was inspired by chastity belts. Cipullo believed that the bond and commitment embodied in love deserved their own distinctive symbol.
When he designed the Love bracelet, in 1969, Cipullo hadn't been working long for Cartier, where he was hired only a decade after arriving in the United States. In fact, it was his first piece for the internationally acclaimed French jewelry house, which already counted numerous celebrities among its loyal clientele and had attracted legions of admirers for its brooches and Santos de Cartier wristwatch.
The son of a well-known costume jewelry manufacturer, Cipullo developed an appreciation for design in his youth and gained firsthand experience with manufacturing jewelry during an apprenticeship at his father's factory in Florence. After arriving in New York City, in 1959, he studied at the School of Visual Arts in Manhattan, then worked for Tiffany & Co. and David Webb, honing his talent for crafting rich and innovative designs before finally landing at Cartier.
As for the history of the Cartier Love bracelet, its launch created a frenzy, stoked by media buzz and a publicity campaign involving marquee-name couples like Nancy and Frank Sinatra, who happily accepted prototypes of the piece. It wasn't just the bracelet's look that generated conversation. The yellow-gold band, rimmed in mock flathead screws, was intended to be worn all day and all night by both men and women and not matched to specific attire. These attributes were certainly audacious for luxury jewelry of the era, but Cipullo's now-instantly recognizable piece was also endowed with narrative.
Although it's since been updated to lock and unlock on its own, the original Love bracelet came with a gold-vermeil screwdriver. One lover wore Cipullo's striking cuff, while the other carried the tool to open and close it. By design, Cartier's Love bracelet is a physical representation of love's promise — a clean and elegant symbol, wearable by anyone.
More Cartier Designs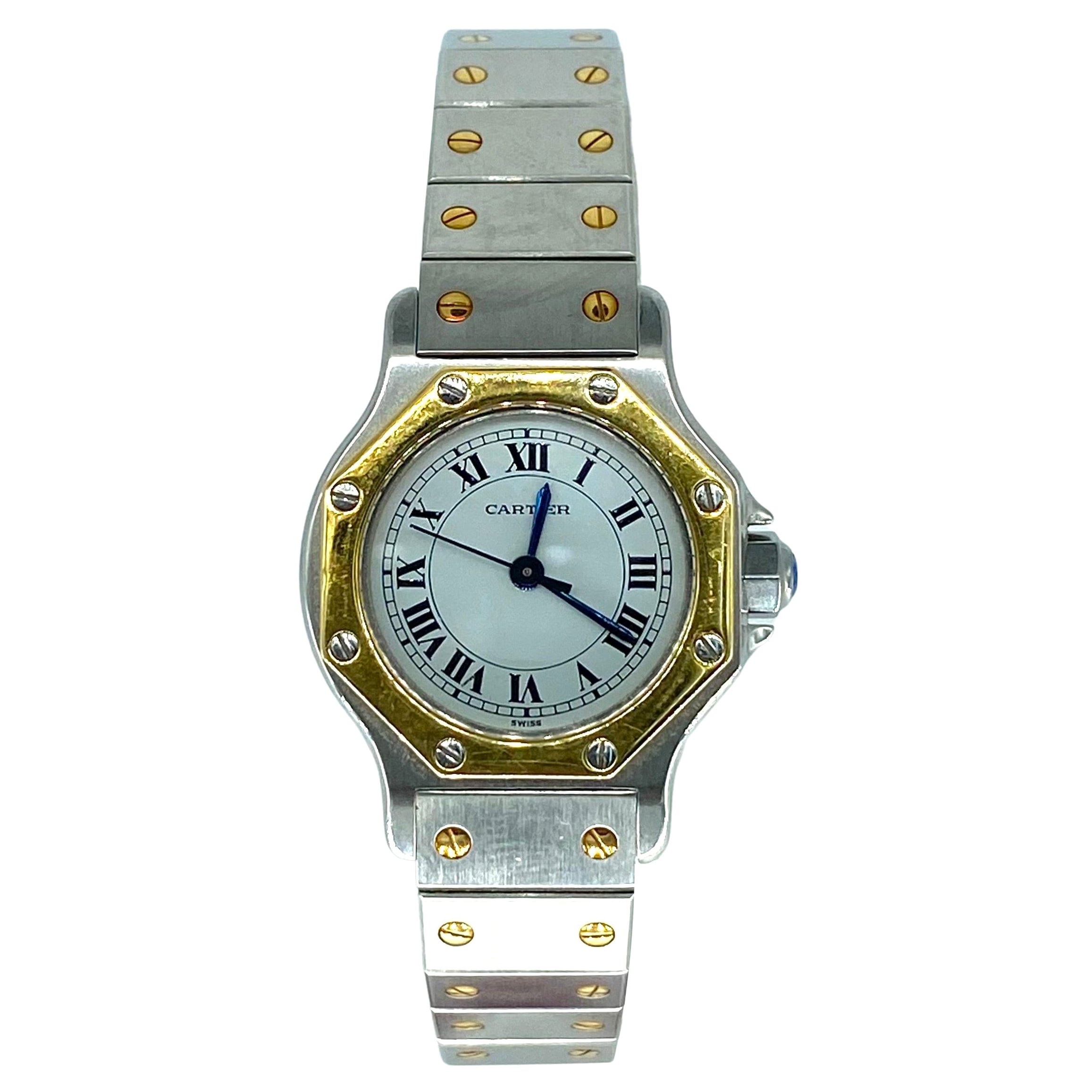 Cartier Santos Automatic Watch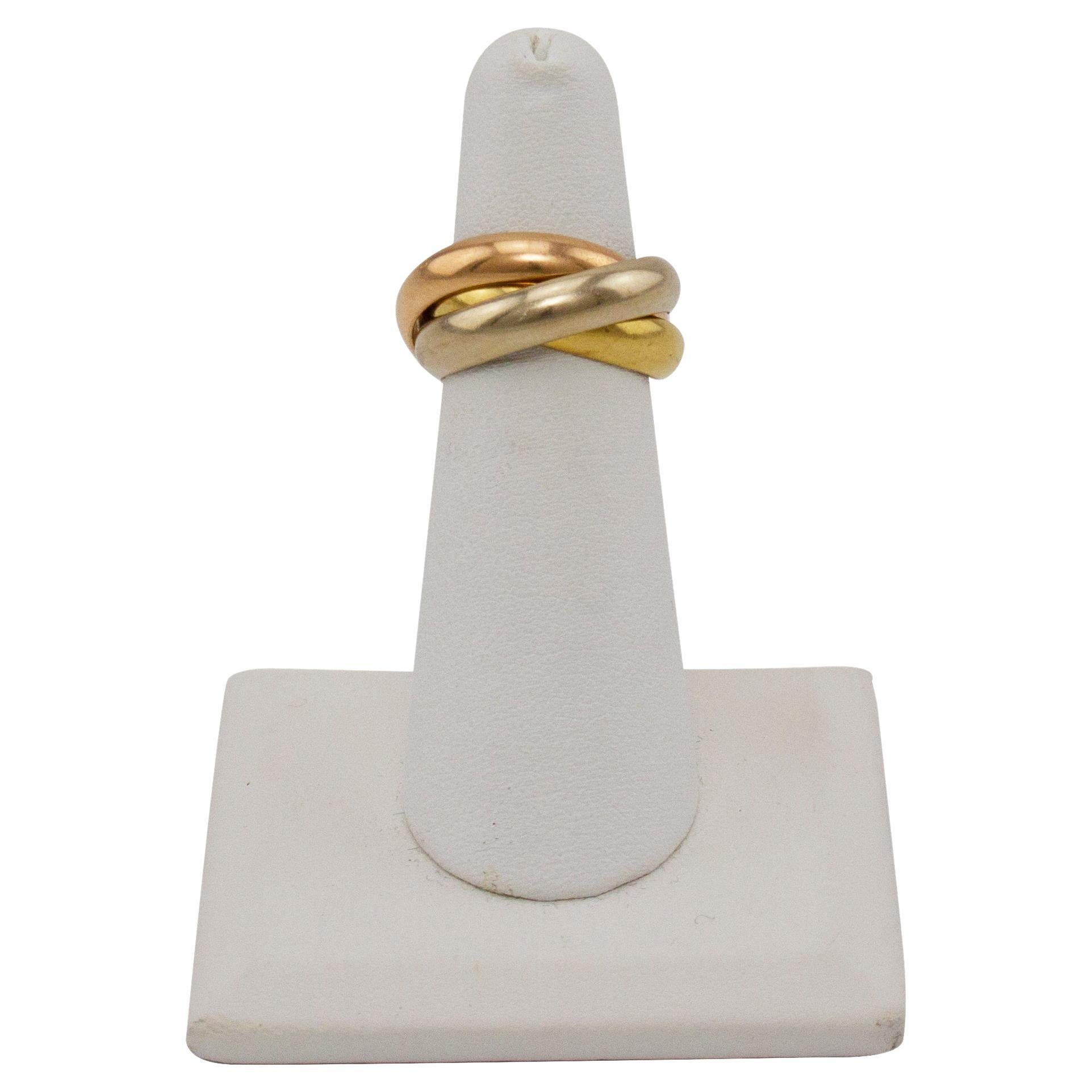 With its three intertwined bands, Cartier's Trinity ring feels both modern and classic. Originally designed in 1924, the design was a minimalist outlier in an era dominated by the ornamentation of the Art Deco aesthetic. Designed by Louis Cartier (1875–1942), the grandson of the legendary French jewelry house's founder, he chose three unadorned 18-karat gold bands for the Trinity ring, employing only their varied hues — white, pink and yellow — and the simple Cartier stamp for decoration. The...
Shop All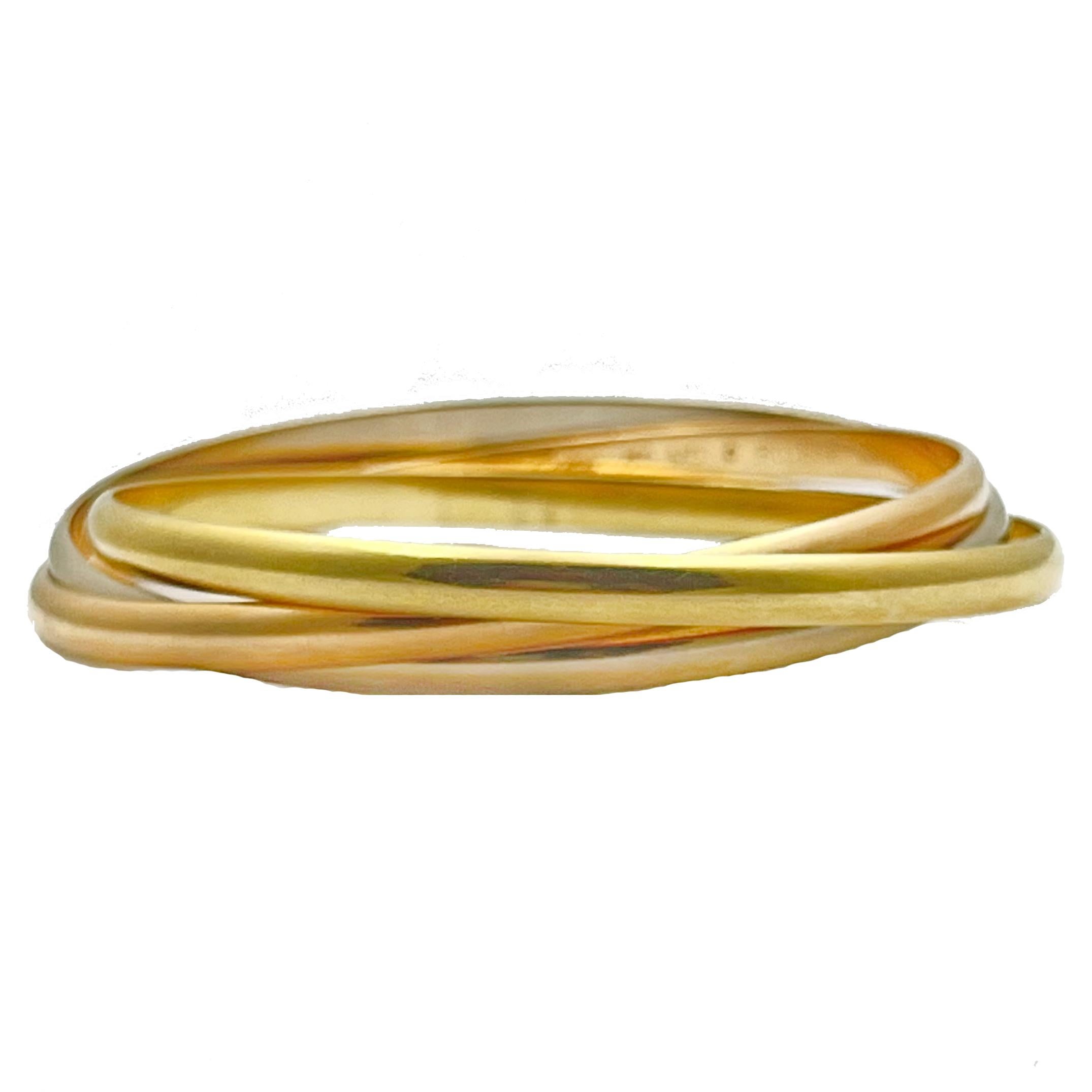 The famed French poet, novelist, artist and filmmaker Jean Cocteau was often photographed wearing two distinctive rings on his pinkie finger: tri-bands of overlapping hoops. Characterized by a Saturnian form involving three movable bands, the Trinity ring was designed in 1924 by Cocteau's friend Louis Cartier (1875–1942), documented heartbreaker and grandson of Louis-François Cartier, who founded the renowned French luxury house. Cartier soon afterward debuted the distinctive "Trinity de Cart...
Shop All