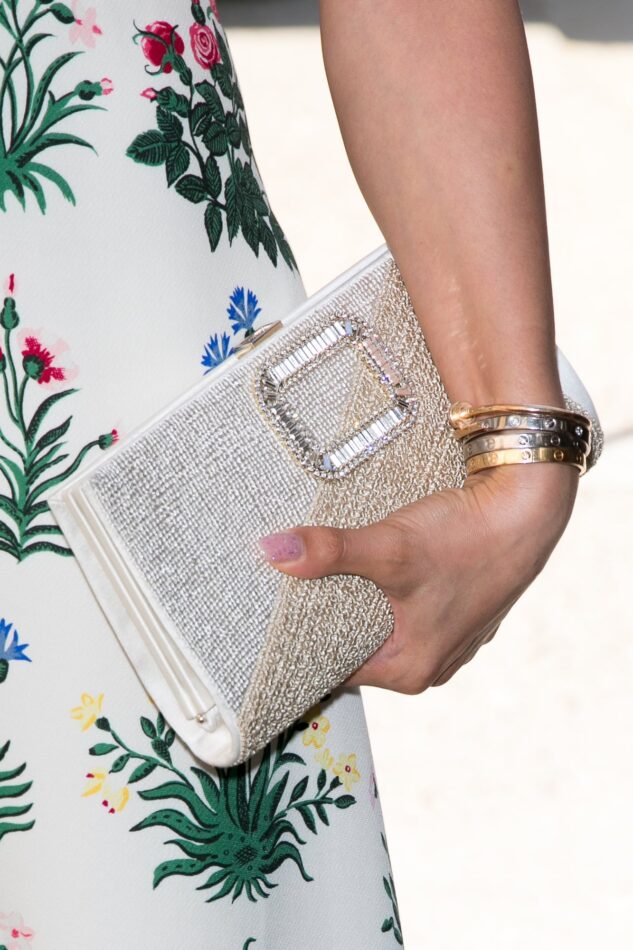 What do Kylie Jenner, Steve McQueen and the Duchess of Windsor have in common? One of the most iconic pieces of jewelry of the past century, if not all time: Cartier's Love bracelet. The instantly recognizable bangle — a minimalist band of polished gold dotted with faux screw-heads and fastened with two screws — has been a fixture on the wrists of countless style luminaries since it debuted, 50 years ago.
How can a simple, unassuming cuff be a staple of the beau monde wardrobe and an international phenomenon? Equal parts provocative and sentimental, casual and luxurious, the Love bracelet just may be the quintessentially modern jewel.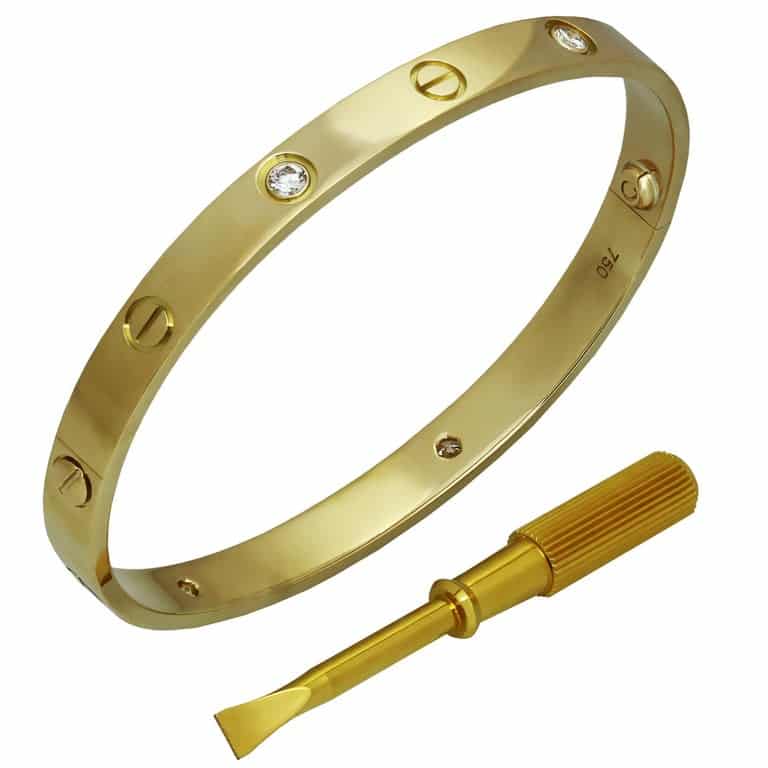 Although it's 50 years old, the Love bracelet's design still feels remarkably fresh to today's fashionistas, as witness its ranking, according to a 2016 report, as the world's most sought-after piece of jewelry, with more than 350,000 Google searches per month. The bangle's enduring appeal can be credited to Aldo Cipullo, its visionary creator.
Born into a family of Italian jewelers, Cipullo left Rome for New York and rose through the ranks at the workshops of David Webb and Tiffany & Co. Seen as a rising star, with matinee idol looks and a hip, modernist style, he was poached by Cartier. The Love bracelet was his first, and most iconic, design for the firm.
Working out of Cartier's New York mansion — an arrangement jewelry aficionados will recognize as unusual, if not unique, for a maison so closely associated with Paris's Place Vendôme — Cipullo conceived the design after suffering a bad breakup. "I was searching for a permanent symbol of love," he recalled. "It was 3 o'clock in the morning, I was feeling very sad, and I wanted something nobody could take away from me."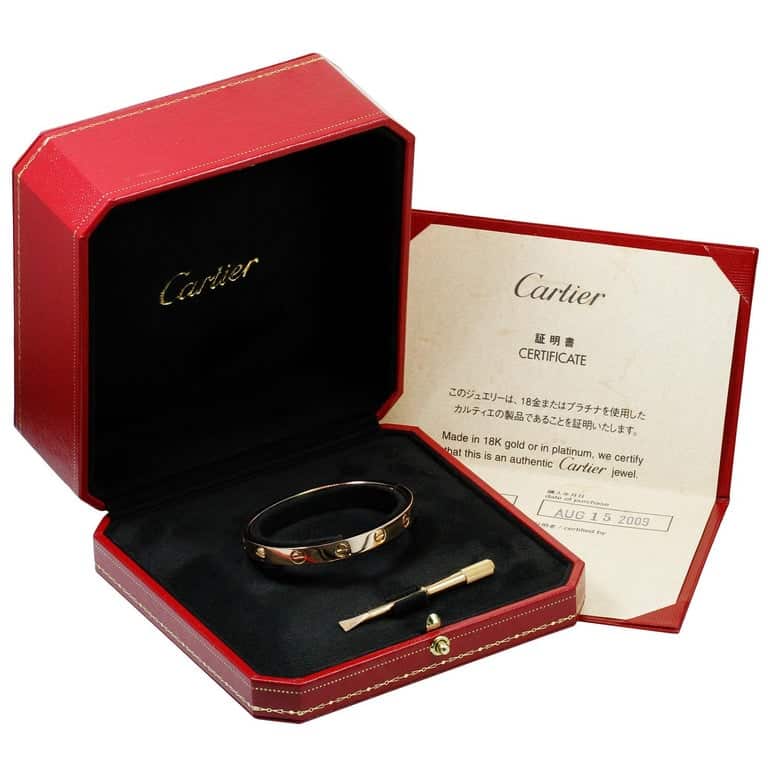 Drawing inspiration from handcuffs and renaissance chastity belts, Cipullo designed a slim 18-karat gold bracelet in two halves that could only be secured or removed by tightening or loosening two screws with an accompanying gold vermeil screwdriver. The idea was that, once the bracelet was locked on one lover's wrist, the other would keep the tool. The piece would thus be an immutable symbol of their love — immutable, that is, until the guardian of the screwdriver agreed to remove it. It was a rebellious, subversive design on many counts.
Beyond the titillating suggestion of "locking" one's beloved up, the Love bracelet was incredibly forward-thinking. The prescient Cipullo designed it to be unisex and to be worn constantly, two features that were almost unheard of in fine jewelry. It presaged the way we treat jewelry today: sporting pieces that go from day to night, from blue jeans to ball gowns, that can be worn simply or layered, that become a second skin. The bracelet has a slightly oval shape — rather than the conventional circular one — engineered to hug the natural contours of the wrist and ensure optimal comfort. Indeed, some women who received Love bracelets when they were introduced still sport them today.
The Love bracelet launched with a splashy press event that was also ahead of its time, foreshadowing our current influencer culture. Cartier gave examples to 25 high-wattage power couples, including Elizabeth Taylor and Richard Burton, Nancy and Frank Sinatra and the Duke and Duchess of Windsor. It didn't take long for the design to cause a sensation. When Revlon executive Frank Shields and his bride exchanged Love bracelets in lieu of rings at their 1970 nuptials, tabloids began buzzing that the white-hot cuff could be the new wedding band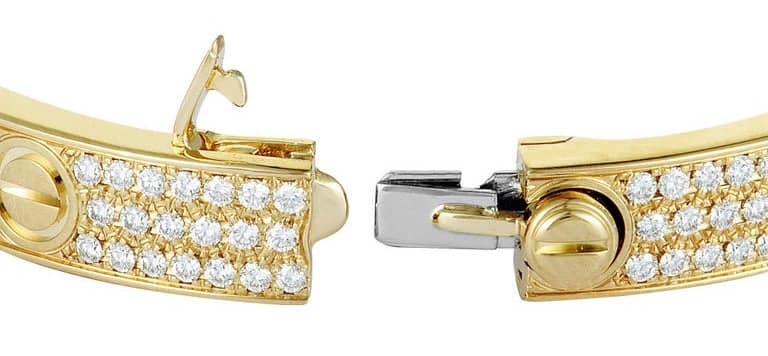 Initially, Cartier allowed the bracelets to be purchased only by couples, to maintain its romantic aura, but eventually the piece's wild popularity led to a loosening of the rules. Now, it comes with a single screw closure, which makes it much easier to put on and take off by oneself.
Perhaps surprisingly, the first Love bracelets didn't come with serial numbers. But after a slew of counterfeits, Cartier began inscribing each one with a unique code — an important detail to check for when buying one on the secondary market.
Unflagging demand for the piece has spawned an array of variations. Following the yellow gold original, versions were released in rose or white gold or with diamond accents. Eventually, a full-fledged Love collection, including bracelets of different sizes and materials as well as earrings and rings, was introduced. One can now purchase what looks like a stack of seven different Love bracelets but is actually one interconnected jewel.
Despite the predictions, the Love bracelet has not deposed the wedding band. It has, however, become the world's second-most-prevalent gold band, seen on everyone from Princess Diana to Angelina Jolie to Kanye West, who has been known to wear three at once.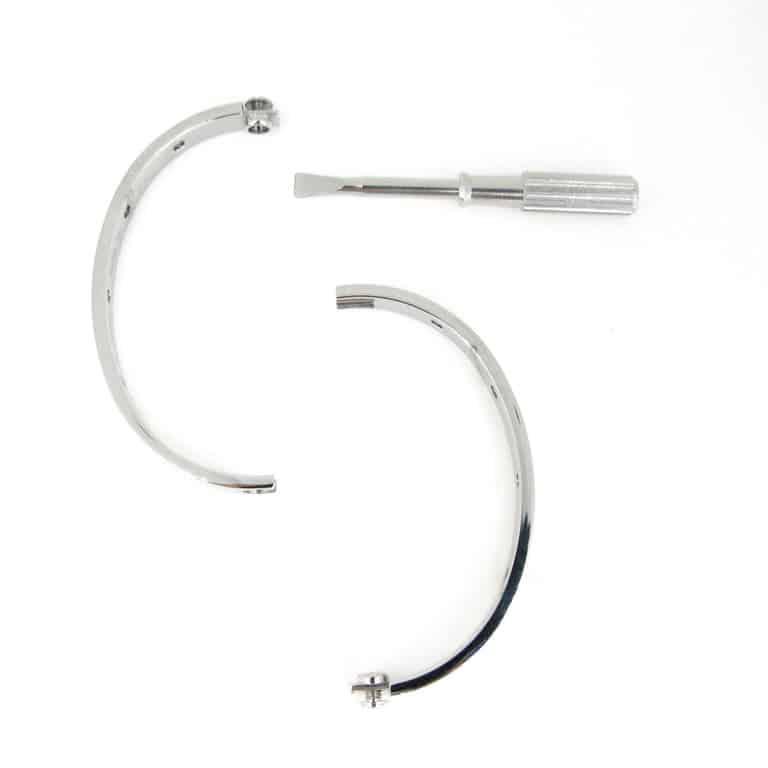 West's sister-in-law, Kylie Jenner, made headlines in 2016 when she posted a Snapchat video pleading for tips on how to remove one of her bracelets. She succeeded in freeing herself, with the help of a Cartier security guard, and has since been seen wearing six of the bangles stacked on one wrist.
Today, the Love bracelet has transcended its origins. More than a symbol of love, it's an international signifier of haute taste. Like Gucci loafers and Rolex Datejusts, it is a pillar of the luxury canon. Examples adorn the wrists of so many New Yorkers that several hospitals are known to keep Cartier screwdrivers on hand, should a bracelet need to be removed for an emergency procedure.
The design's permanent closure can prove tricky for certain modern technologies. A former TSA agent, for example, has said that Love bracelets are "the biggest problem item" when it comes to airport security. The problem, however, may be in the eye of the beholder. In Paris, another city where the Love bracelet reigns, X-ray screeners have been known to give wearers of the piece a pass. Like love itself, the Love bracelet isn't always easy, but it is always worth the trouble.