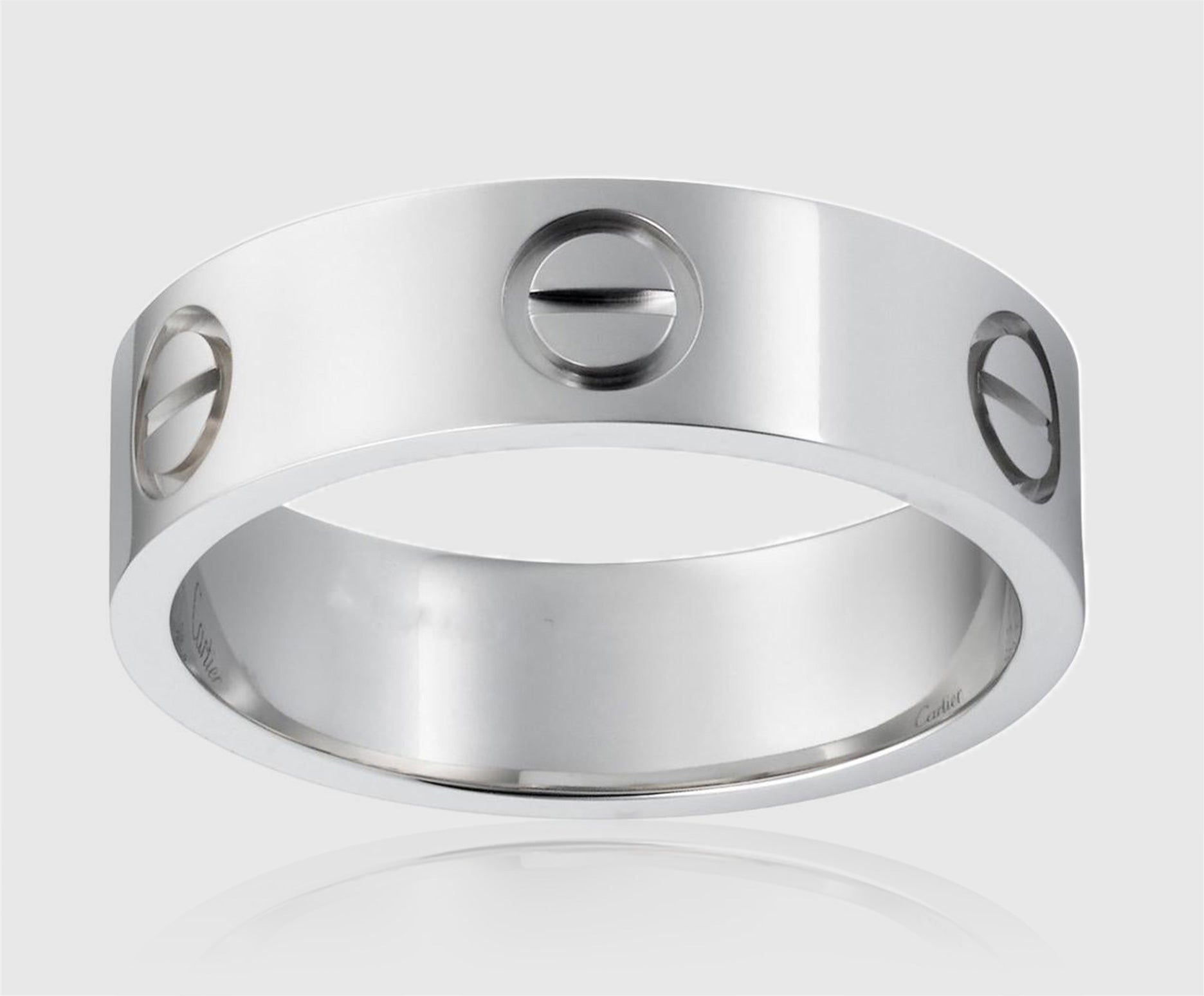 About the Design
Transgressive may not be the first word that comes to mind when you think of Cartier's Love ring, but when the collection was designed in 1969, it was immediately understood as radical and provocative. 
With respect to traditions at the acclaimed French luxury jewelry house, Cartier had a policy that mandated anonymity of its designers, so the names of its in-house artisans weren't known outside the firm. The brand's much-publicized emergence of Italian jeweler Aldo Cipullo (1935–84), who created the Love bracelet not at the brand's headquarters in Paris, but in its New York City workshop, was indicative that change had come. And, of course, there's the bracelet itself: Modeled after a medieval chastity belt, Cipullo designed the cuff in two halves to be locked or unlocked with "a special vermeil screwdriver" — according to Cartier's print advertisements at the time — that one's lover would keep on hand. In its understated, unisex design, which simultaneously seemed to take aim at conventional ideas about fashion, sexuality, love and romance at once, particularly as city streets and college campuses of the era were engulfed in social unrest, the Love bracelet became an instant classic. 
Following the immense success of the Love bracelet, Cartier went on to produce earrings, necklaces and, perhaps most obviously, rings. It's long been reported that the Love collection is the brand's most popular and largest series, as Cartier has since augmented the line with cufflinks and watches, too.
When the Love ring was introduced, it boasted little in the way of ornamentation, much like the bracelet that launched the line. (Subsequent variations of the bracelet were embellished with diamonds and sapphires.) The ring was originally dotted with miniature faux screwheads that mirrored those of the groundbreaking modernist cuff before it — not only referencing the series' playful signature characteristic but also prominently underscoring the theme of permanence that Cipullo had in mind when he conceived of the design.
Today, the Cartier love ring is available in a variety of models: from a simple 18-karat yellow-gold wedding band to an 18-karat pink-gold ring inlaid with six brilliant-cut diamonds. Every Cartier Love ring is stamped with its metal type, serial number and ring size. 
More Cartier Designs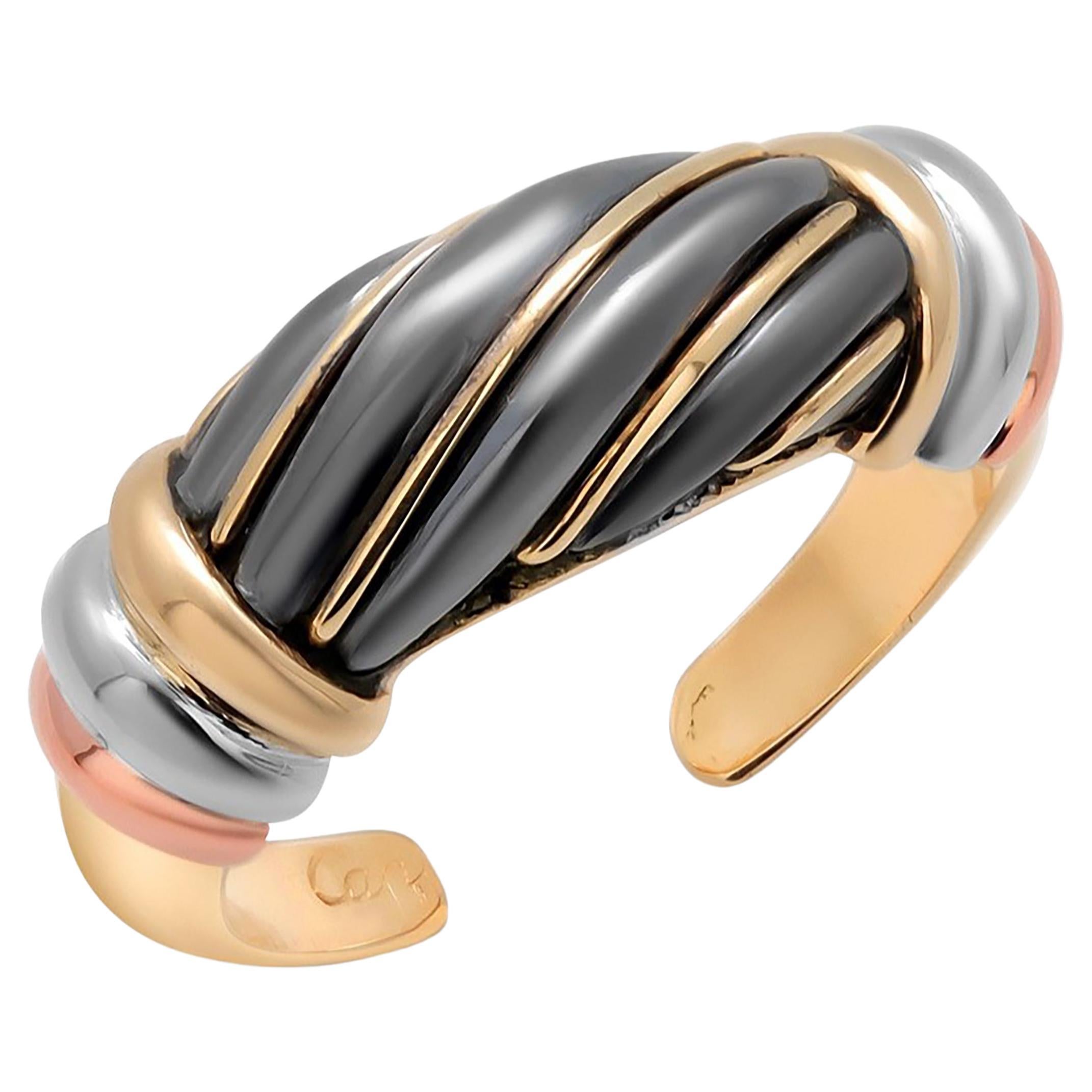 With its three intertwined bands, Cartier's Trinity ring feels both modern and classic. Originally designed in 1924, the design was a minimalist outlier in an era dominated by the ornamentation of the Art Deco aesthetic. Designed by Louis Cartier (1875–1942), the grandson of the legendary French jewelry house's founder, he chose three unadorned 18-karat gold bands for the Trinity ring, employing only their varied hues — white, pink and yellow — and the simple Cartier stamp for decoration. Th...
Shop All