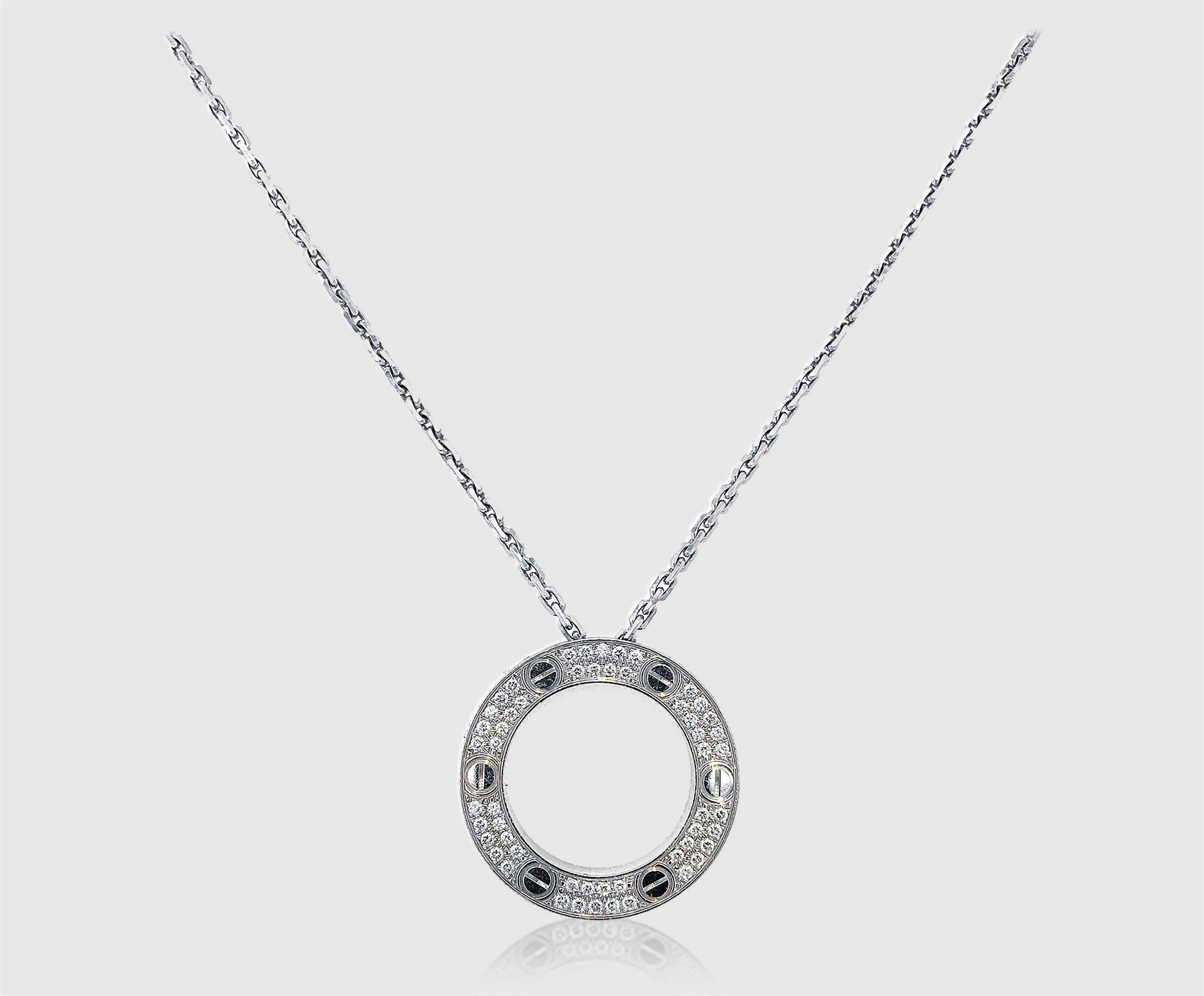 Iconic Designs
Love Necklace
About the Design
The Cartier Love necklace's pendant features horizontal lines in the engraved "O" shapes, a reference to the round screws used to lock and unlock the bracelet that birthed this signature collection.
Initially requiring a small gold-vermeil screwdriver to wear and remove, the Love bracelet offered radical new symbolism about the eternity of love when it was launched by the legendary luxury jewelry house. Transgressive with its locking mechanism and timeless with its style — it was meant to be worn by a man or woman and match any outfit so you never had to take it off — the bracelet redefined romance in jewelry.
Italian designer Aldo Cipullo (1935–84) created the Love bracelet shortly after he joined Cartier in 1969. Born in Rome, his interest in jewelry was sparked by his father, Giuseppe, who had a costume jewelry company. Immigrating to New York City in 1959, he studied at the School of Visual Arts and went on to work with Tiffany & Co. and David Webb, though the Love bracelet at Cartier was his first big success.
The bracelet's semicircle halves are connected by a locking mechanism. And the screwdriver that opens it can also be worn as a necklace, maybe by the person who gifted it and holds "the key" to the recipient's heart. As Cipullo said in the late 1960s, "What modern people want are love symbols that look semipermanent — or, at least, require a trick to remove. After all, love symbols should suggest an everlasting quality."
The Love design was not Cipullo's sole hardware-inspired jewelry for Cartier; his unisex Juste un Clou ("just a nail") bracelet takes the form of a curved nail. Cipullo spent only five years with Cartier, eventually moving on to start his own jewelry business, but his work remains among the house's top sellers.
Cartier now offers a whole Love line that echoes the screw motif in all manner of adornment. The collection's necklaces, watches, rings, earrings and cufflinks are made for versatility in daily wear, albeit in more user-friendly designs. The circular shape of the chain-link Cartier Love necklace, with its lobster-claw closure, presents its own symbol of eternity, with versions in yellow and rose gold as well as those embellished with bezel-set diamonds.
Previously Available Items
More Cartier Designs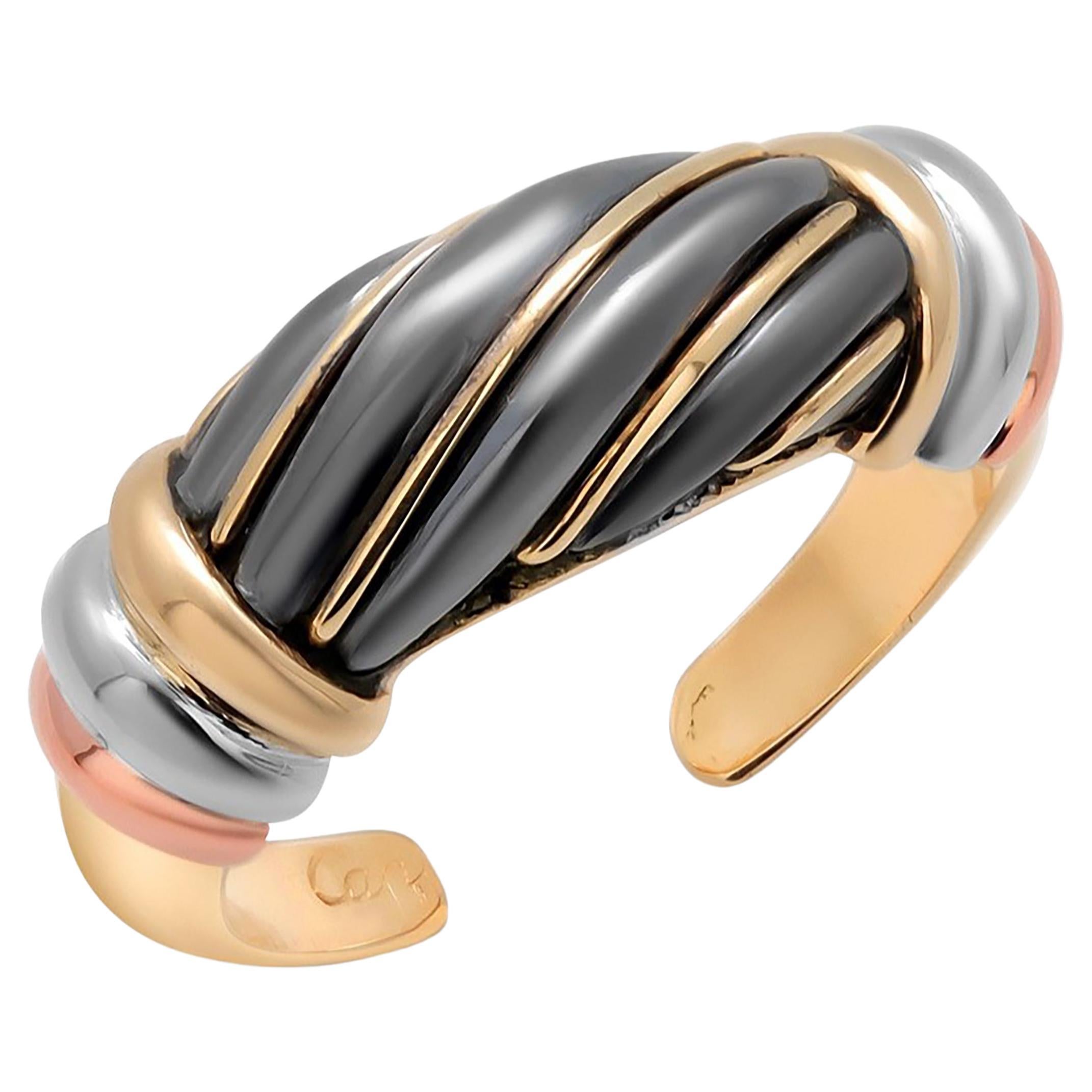 With its three intertwined bands, Cartier's Trinity ring feels both modern and classic. Originally designed in 1924, the design was a minimalist outlier in an era dominated by the ornamentation of the Art Deco aesthetic. Designed by Louis Cartier (1875–1942), the grandson of the legendary French jewelry house's founder, he chose three unadorned 18-karat gold bands for the Trinity ring, employing only their varied hues — white, pink and yellow — and the simple Cartier stamp for decoration. Th...
Shop All
Cartier Santos Automatic Watch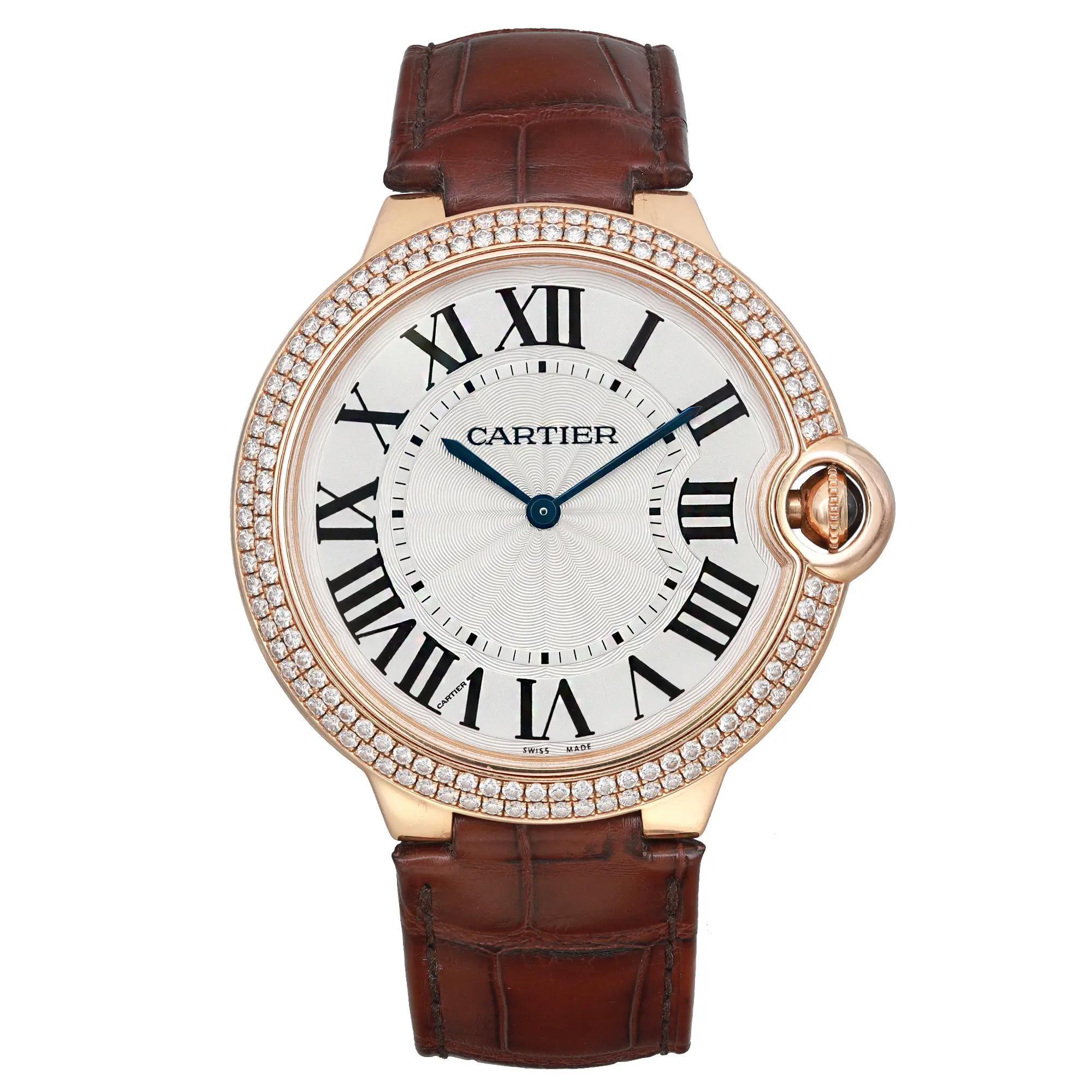 Ballon Bleu De Cartier Watch
Ballon Bleu De Cartier Watch
While Cartier's distinctive angular timepieces have long been coveted among luxury watch wearers, the versatile round addition that debuted in 2007 plays no small role in the acclaimed French jewelry house's ever-broadening popularity. The Ballon Bleu de Cartier watch has a stainless-steel case that is curved on both the front and back side, lending it a traditional feel while it simultaneously caters to contemporary tastes by updating Cartier for the 21st century. The "Ballon" in its name re...
Shop All