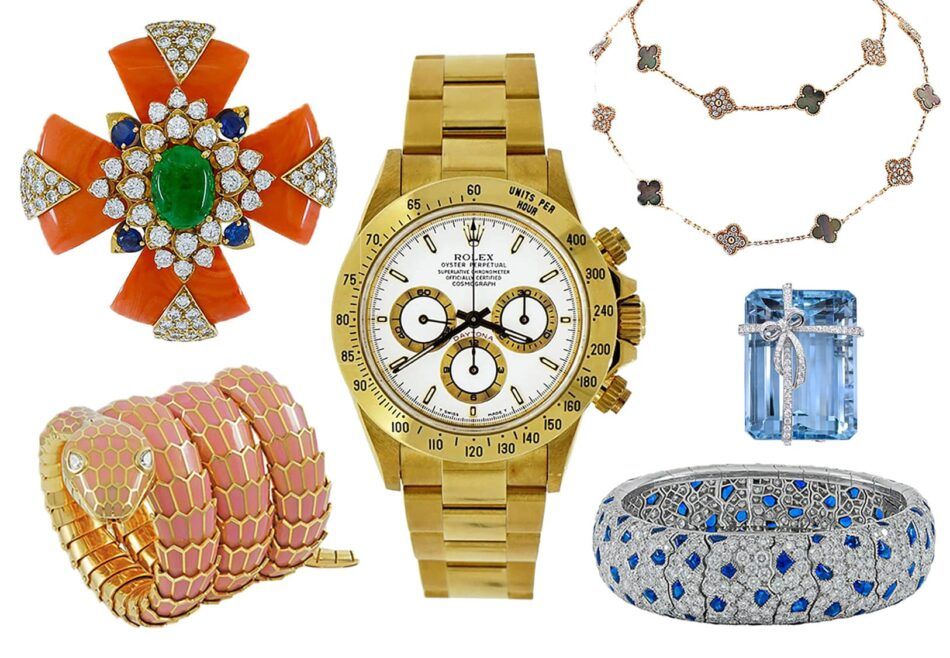 It's no wonder these top jewelers are perennial favorites on 1stDibs. Together, they're responsible for some of the most dazzling gems and influential trends of the last century and a half. You may recognize their names, but how much do you know about stories behind them? Here's our primer on these illustrious luxury jewelry brands and the styles they made famous.
---
Cartier
England's King Edward VII, who ordered 27 Cartier tiaras for his 1902 coronation, is said to have called the house "the jeweler of kings and the king of jewelers." Established in Paris in 1847 by Louis-François Cartier, the maison was quickly embraced by an aristocratic clientele enchanted by its lavish designs. But it became world renowned when the founder's grandsons Louis, Pierre and Jacques took the reins near the turn of the century, establishing Cartier's flagship addresses on Paris's rue de la Paix, New York's Fifth Avenue and London's New Bond Street.
Under their guidance, the house produced some of its best-known jewels — and watches. In 1904, Louis developed the Santos, one of the first men's wristwatches, for aviator Alberto Santos-Dumont, and in 1919, he released the Tank watch, whose modern look was inspired by tank treads. Classic Cartier jewelry from the early 20th century includes the maison's graphic Art Deco designs, as well as Indian Mogul–inspired gems like its Tutti Frutti confections, dripping with carved rubies, emeralds and sapphires. In 1914, Cartier introduced a motif that would come to symbolize the house: the panther. Current fans of the brand will also be familiar with more-contemporary creations, such as the Love collection, conceived in 1969 and featuring a screw motif, and the Juste un Clou line, which followed in 1971 with nail-based designs.
---
Tiffany & Co.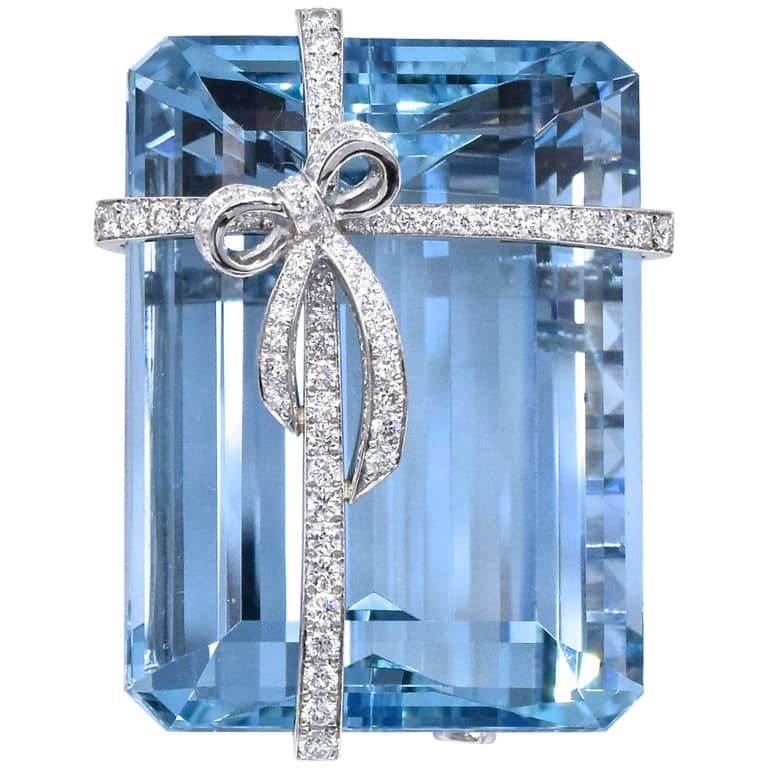 Long before the Tiffany store at the corner of New York's Fifth Avenue and 57th Street became an iconic breakfast spot, the company was a lower Manhattan stationery and gift shop, launched by Charles Lewis Tiffany and John B. Young in 1837. By the 1860s, the firm had built a reputation for fine silver, and in 1887, it purchased the French Crown Jewels, signaling its status as a serious diamond destination. But what truly cemented the company's place in jewelry history was the six-prong Tiffany setting, introduced in 1886. Designed to maximize a diamond's sparkle, it elevated the stone above the band (in contrast to the bezel setting common at the time) to better catch the light and remains the quintessential engagement-ring style.
In 1902, Charles was succeeded by his son Louis Comfort Tiffany, an Art Nouveau designer especially admired for his work in leaded glass. Other designers whose pieces have filled Tiffany's trademark light-blue boxes include Jean Schlumberger, who created the whimsical Bird on a Rock setting for the 129-carat fancy-yellow Tiffany Diamond; Elsa Peretti, known for her softly sculpted organic forms; Paloma Picasso, whose Graffiti collection was inspired by 1980s pop culture; and Frank Gehry, who translated his architectural forms into jewelry.
---
Rolex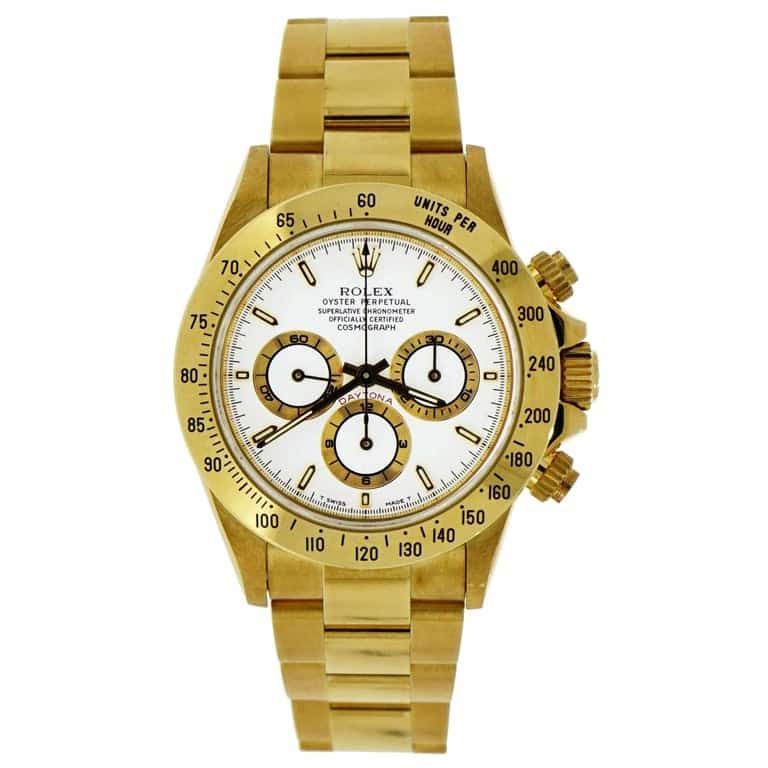 When it comes to luxury watches, Rolex is often the first brand that springs to mind. Not only is the company revered for its precision timekeeping and impeccable craftsmanship, but its name was designed to be memorable. When Hans Wilsdorf and his brother-in-law Alfred Davis launched their London watchmaking venture in 1905, Wilsdorf wanted a brand name that was short, would look good on a watch dial and would be easy to pronounce and remember in several languages. He registered the trademark Rolex in 1908. By 1920, he had relocated to Geneva, Europe's watchmaking capital, and renamed the enterprise Montres Rolex S.A.
The company's obsession with precision led to two groundbreaking introductions: In 1926, it created the first waterproof watch, dubbed the Rolex Oyster, and just five years later, patented the first automatic rotor movement — the Perpetual movement — which allowed a watch to self-wind. In 1945, it became the first company to add an automatic date to the watch face, creating the Rolex Datejust, and in 1956, it was the first to display both the day of the week and the date, with the Rolex Day-Date. Over the years, Rolex has also found inspiration for its innovations in the sporting world, yielding iconic timepieces like the Submariner dive watch, the GMT-Master pilot watch and the Daytona racing watch — its most coveted model.
---
Bulgari
Greek silversmith Sotirios Voulgaris arrived in Rome in 1881 and set up his own shop there in 1884, calling it Bulgari, an Italianization of his last name (eventually spelled BVLGARI, using the classical Latin alphabet in a nod to ancient Roman culture). In 1905, he opened the company's flagship boutique on Rome's Via dei Condotti.
Although the house found success with its silverwork and Art Deco designs, popular through the 1920s, its signature style — bold, often using yellow gold embellished with big colorful gemstones — began to emerge when Sotirios's sons inherited the business, in 1932. The brand truly hit its stride in the dolce vita era of the 1950s and '60s, when the founder's grandsons Paolo, Gianni and Nicola Bulgari decisively departed from demure traditional styles to develop the house's exuberant multi-gem looks, attracting celebrity collectors like Elizabeth Taylor. In the 1940s, Bulgari debuted perhaps its most famous design, the Serpenti bracelet watch. The piece's snakelike coils were made possible by the tubogas jewelry technique, which links a flexible series of thin horizontal bands. Both the sleek, modern tubogas construction and the sinuous snake motif continue to be synonymous with the Bulgari brand.
---
Van Cleef & Arpels
It started with a wedding. In 1895, Alfred Van Cleef, whose father was a stonecutter, married Estelle Arpels, the daughter of a gem dealer, uniting the families and their expertise. The following year, Alfred went into business with Estelle's father, Salomon. After Salomon died, Estelle's brothers Charles and Julien came on board, and in 1906, the trio established Van Cleef & Arpels jewelers on Paris's Place Vendôme. By 1912, Estelle's brother Louis had also joined the business, and in 1926, Estelle and Alfred's daughter Renée Puissant became the maison's creative director.
The house is associated with a host of inventive designs and techniques. In 1930, it created the minaudière, a sophisticated hard-case evening clutch, and in 1933, it patented the Mystery setting, which allows gems to be set almost seamlessly side-by-side, without visible prongs or bezels. In 1951, the firm debuted the Zip necklace, a functional zipper transformed into a modern piece of high jewelry. But unquestionably, its best-known motif is the Islamic-inspired quatrefoil design of the Alhambra collection, introduced in 1968 and still beloved today.
---
David Webb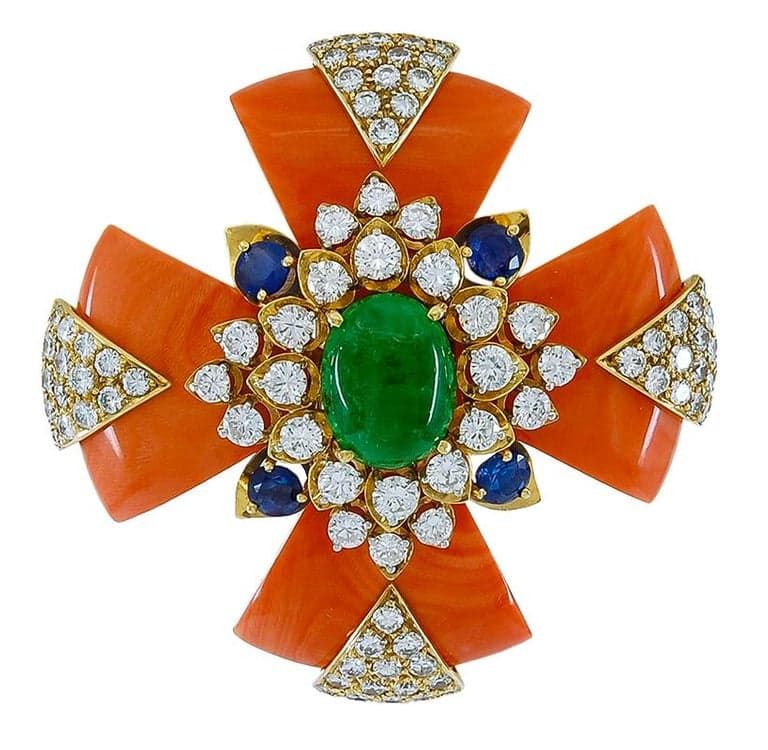 "Women are tired of jewelry-looking jewelry," celebrated American designer David Webb once noted. In response, he created a menagerie of whimsical animals rendered as rings, brooches, earrings and, especially, bangle bracelets. This playfulness permeates all Webb's work, which is characterized by brightly hued enamel and color-saturated semiprecious stones like coral, azurmalachite and turquoise, the notable exception being the clear, elegant rock crystal for which he had an affinity.
The North Carolina native apprenticed with his uncle, a silversmith, before moving to New York, where he established David Webb Inc. in 1948. He had no formal training in jewelry design. Instead, he culled inspiration from the ornamental styles of ancient Greece, Mesopotamia, Egypt and the Americas, as well as the traditions of India and China — influences discernible in such pieces as his collar necklaces and talisman-like sautoirs. Webb's first animal bracelet was produced in 1957. His most famous, the zebra, took shape in 1963; its stripes now form the company's logo. Although Webb died in 1975, his company continues to produce designs drawn from his extensive archives, and every piece is still made in the workshop above its Madison Avenue store.