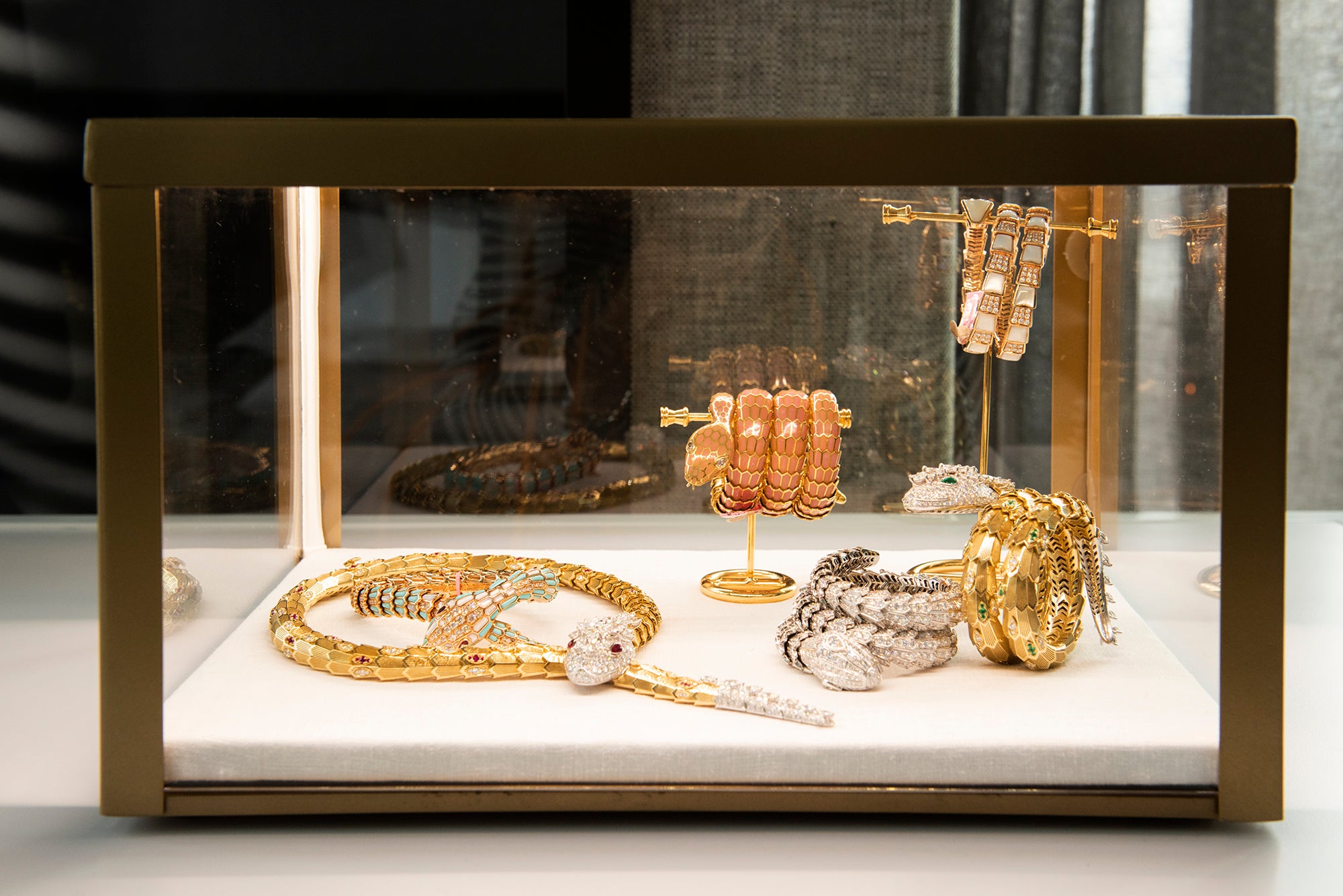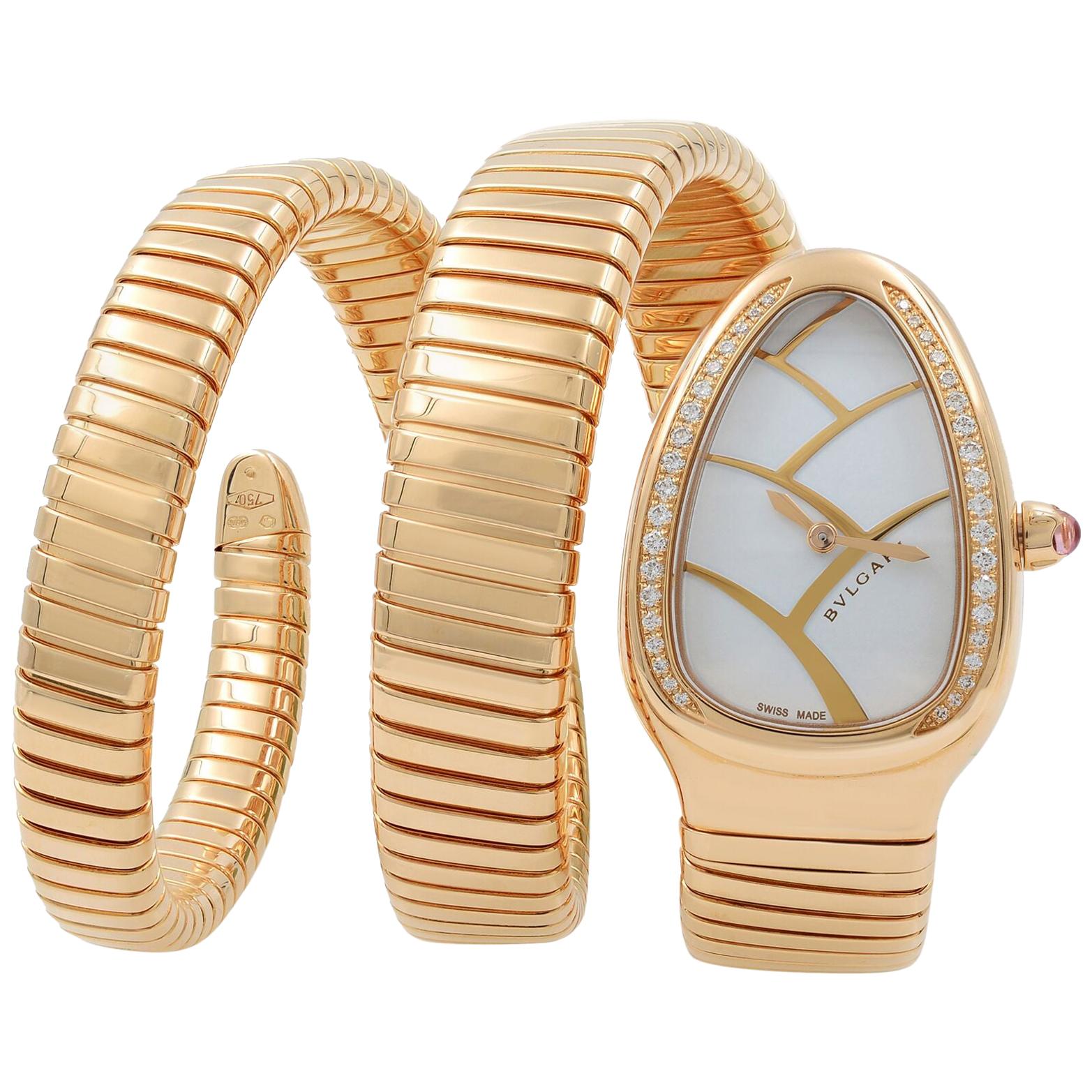 Iconic Designs
Serpenti Collection
BVLGARI's Serpenti collection, which includes the Serpenti bracelet, the Serpenti watch and more, remains one of the Italian fine-jewelry house's most recognizable to date. In fact, the collection's snake motif — initially a tribute to Roman- and Hellenistic-era jewelry — quickly became an emblem of the brand, which was founded in 1884 by silversmith Sotirios Voulgaris (1857–1932). When he died, his sons Giorgio and Constantino took over the family business and designed a collection of wristwatches, all bearing a serpent, the mythological representation of time.
Giorgio and Constantino were inspired by a broadening interest in modernity as well as demand for luxury goods in postwar Italy. Although they debuted their small collection of snake-themed timepieces just after the war, the motif didn't garner international fame until 1962, when a certain British-American actress was spotted wearing the Serpenti bracelet on a film set in Rome. When photos of Elizabeth Taylor donning the celebrated jewel began to dominate the tabloids, the collection took off.
The brothers experimented with their beloved serpent motif, starting with variations on the bracelet. During the 1960s, BVLGARI introduced color to the collection with handmade enameled scales. With the Serpenti ring, the designers added gemstones such as peridot and pink tourmaline to the head, but retained the signature coiled shape of the serpent's body.
Decades after its late-1940s debut, Serpenti continues to be one of BVLGARI's most popular and admired collections.
Shop Designs in the Collection