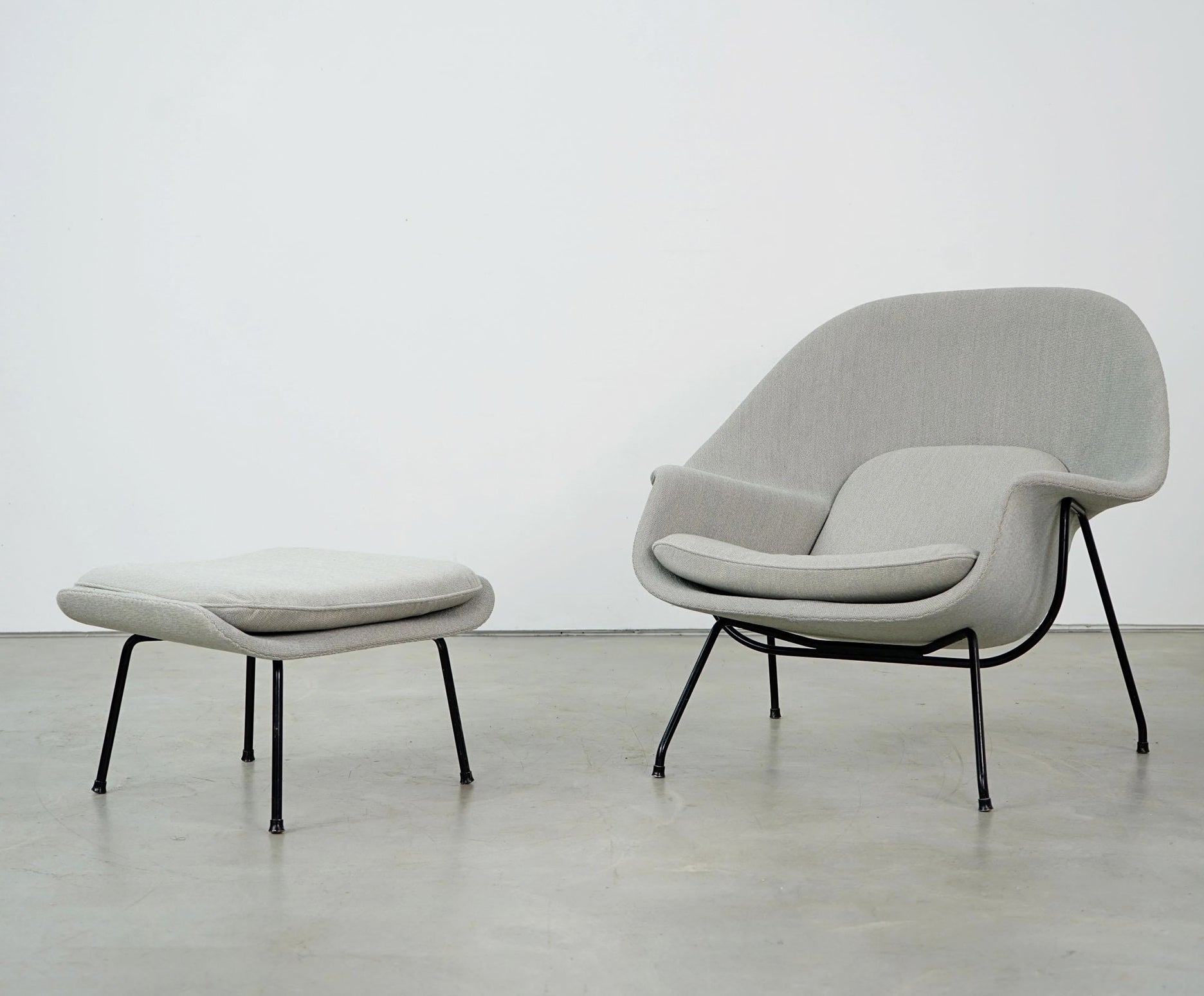 About the Design
Shortly after Eero Saarinen (1910–61) joined Florence Knoll at the manufacturer she had established with her husband, Hans, she presented the Finnish-born designer with a serious request: to create for her the world's most comfortable chair, something, Saarinen recalls, that felt like "a basket full of pillows."
Presented with the challenge, Saarinen went primal. What, the designer figured, better signifies the very essence of comfort than the womb? "It was designed on the theory that a great number of people have never really felt comfortable and secure since they left the womb," the designer said of his chair, which began production in 1948. "The chair is an attempt to rectify this maladjustment in our civilization." 
The Womb chair, like many other masterpieces of modernist design, is genius in its simplicity. Comprised of few materials, the chair consists of a fabric-wrapped, molded fiberglass bucket set atop legs of tubular steel. The skeletal look of the frame keeps the chair from appearing bulky despite the seat's oversized silhouette, which makes it inviting to people of all sizes.
"There seemed to be a need for a large and really comfortable chair to take the place of the old overstuffed chair," Saarinen once said of his concept. Indeed, despite being indisputably comfortable, the Womb doesn't require an abundance of padding and tufting — instead, its comfort owes to a perfectly shaped shell of fiberglass. This new approach to ergonomics both reflected Saarinen's love of streamlined forms and echoed the kind of experimental work being done by American designers Charles and Ray Eames, who, like Florence Knoll, were friends he'd made at Cranbrook Academy of Art while he taught there. 
It didn't take long for the chair to become a cultural phenomenon; in the decade following its release, it appeared in a Coca-Cola commercial, a New Yorker cartoon and in a Norman Rockwell painting on the cover of The Saturday Evening Post. Today, Knoll offers the seat in some 15 upholstery options, and when Saarinen's famous TWA terminal reopened as a hotel in 2019, Womb chairs featured prominently in the guest rooms, continuing the legacy of this classic design.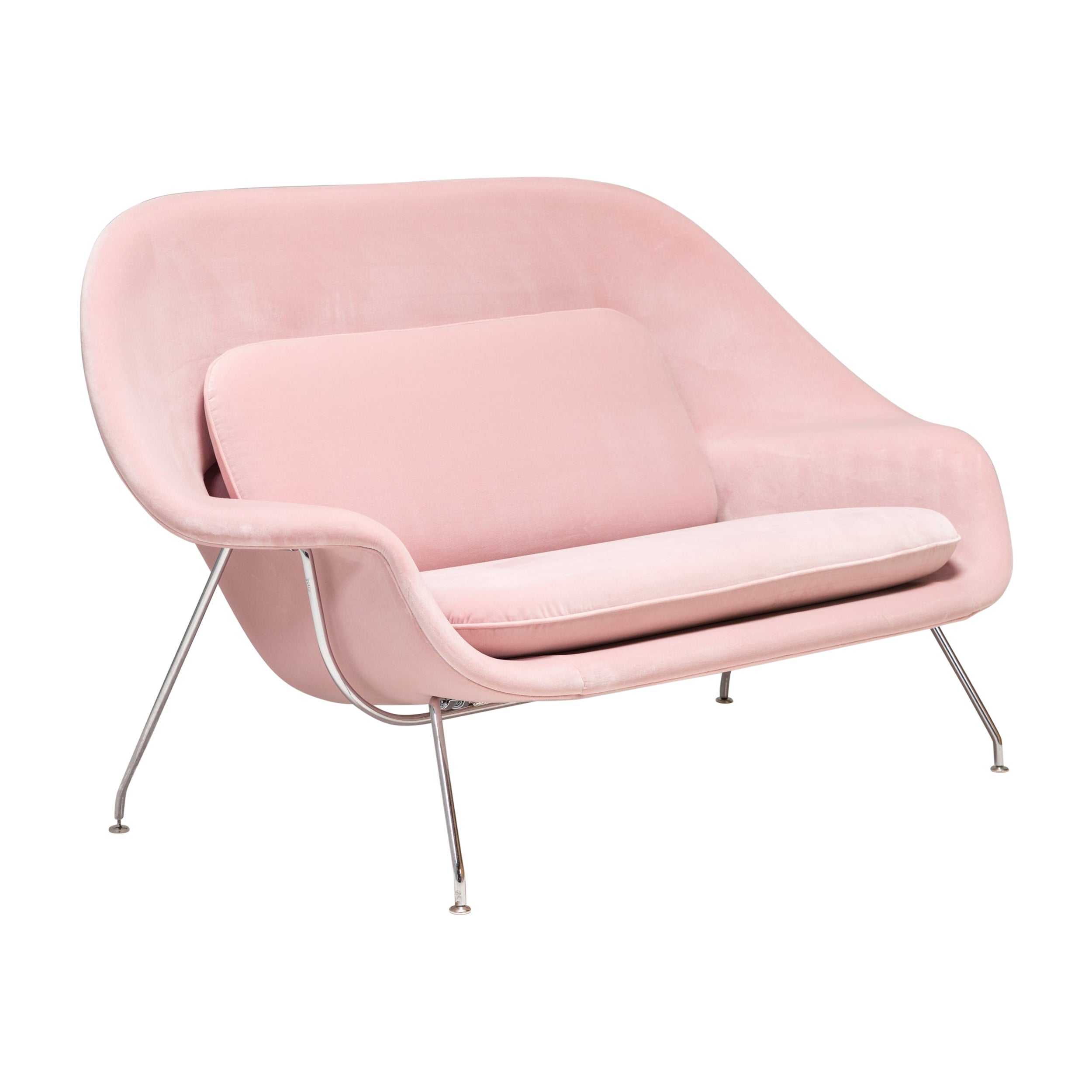 Womb Settee
More Eero Saarinen Designs