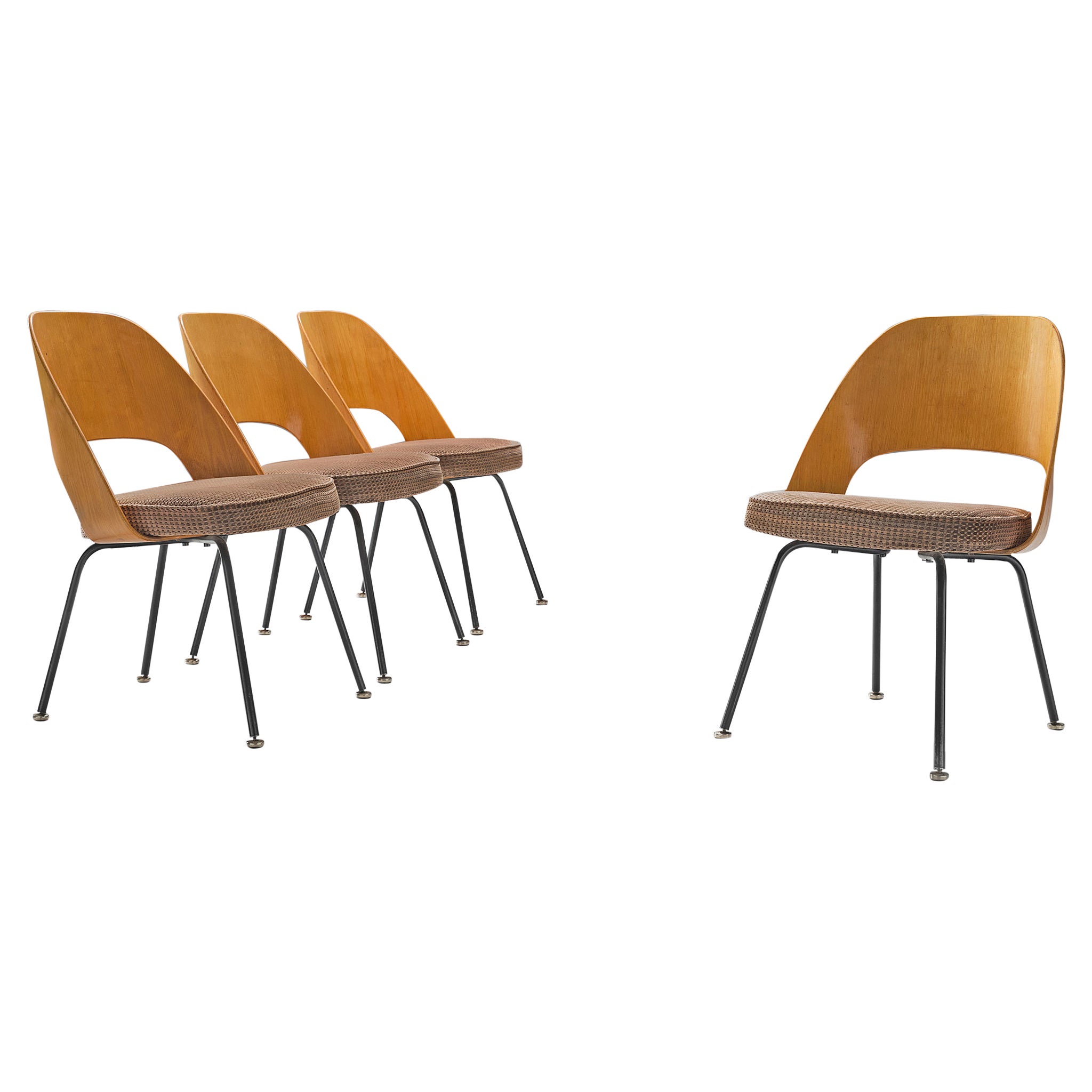 Executive Armless Chair
More Eero Saarinen Designs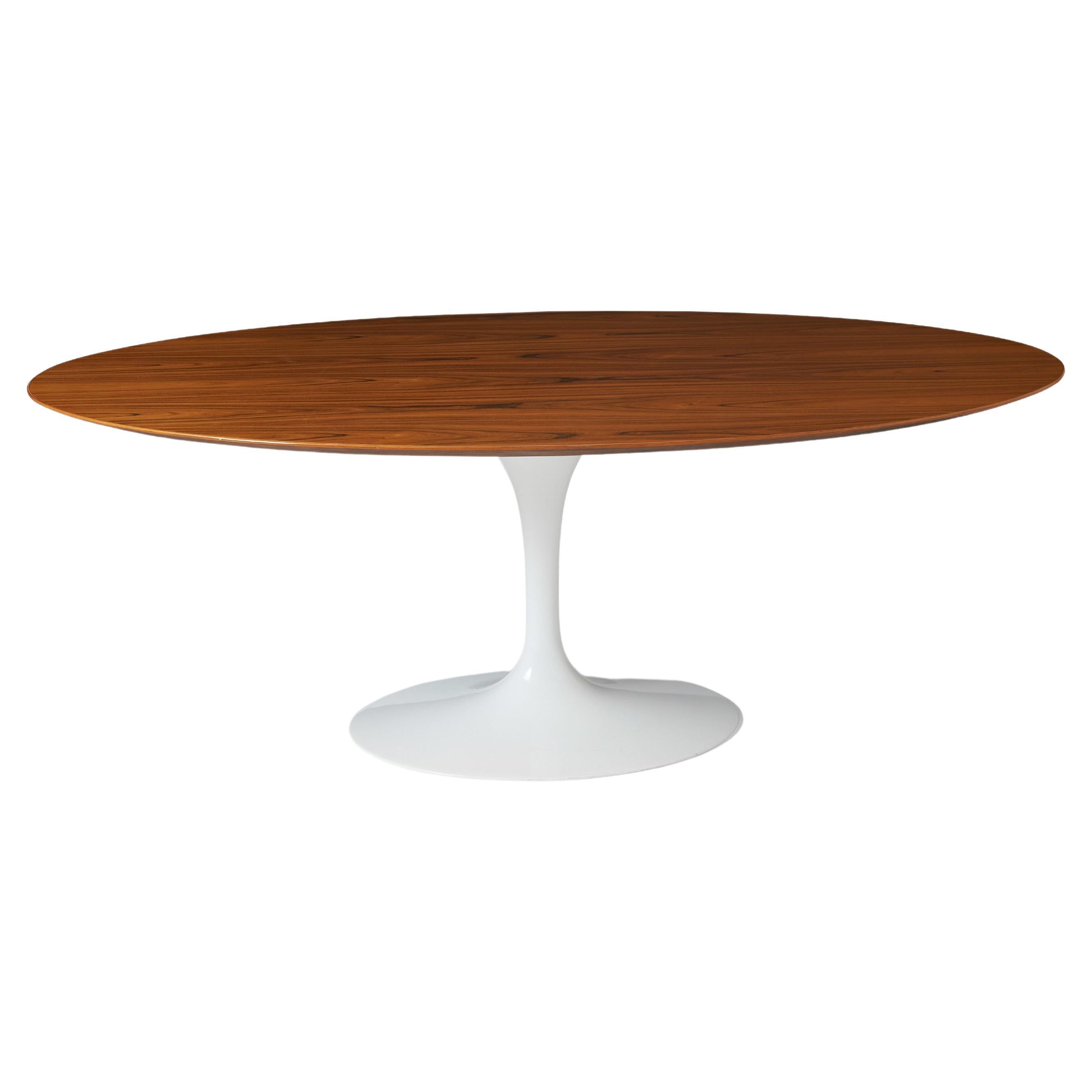 Eero Saarinen Pedestal Table
Eero Saarinen Pedestal Table
Materials
Metal, Stone, Wood, Marble
Finnish-American architect and furniture maker Eero Saarinen (1910–61) declared that he "wanted to clear up the slum of legs" crowded beneath tables. Enter his Pedestal collection, which Knoll launched in 1958. The collection included armchairs, stools and tables of various sizes all balanced on a single supporting leg.Saarinen got his start in furniture as a student at Michigan's Cranbrook Academy of Art, where his father, architect Eliel Saarinen, was director. Some of Eero's earliest work ...
Shop All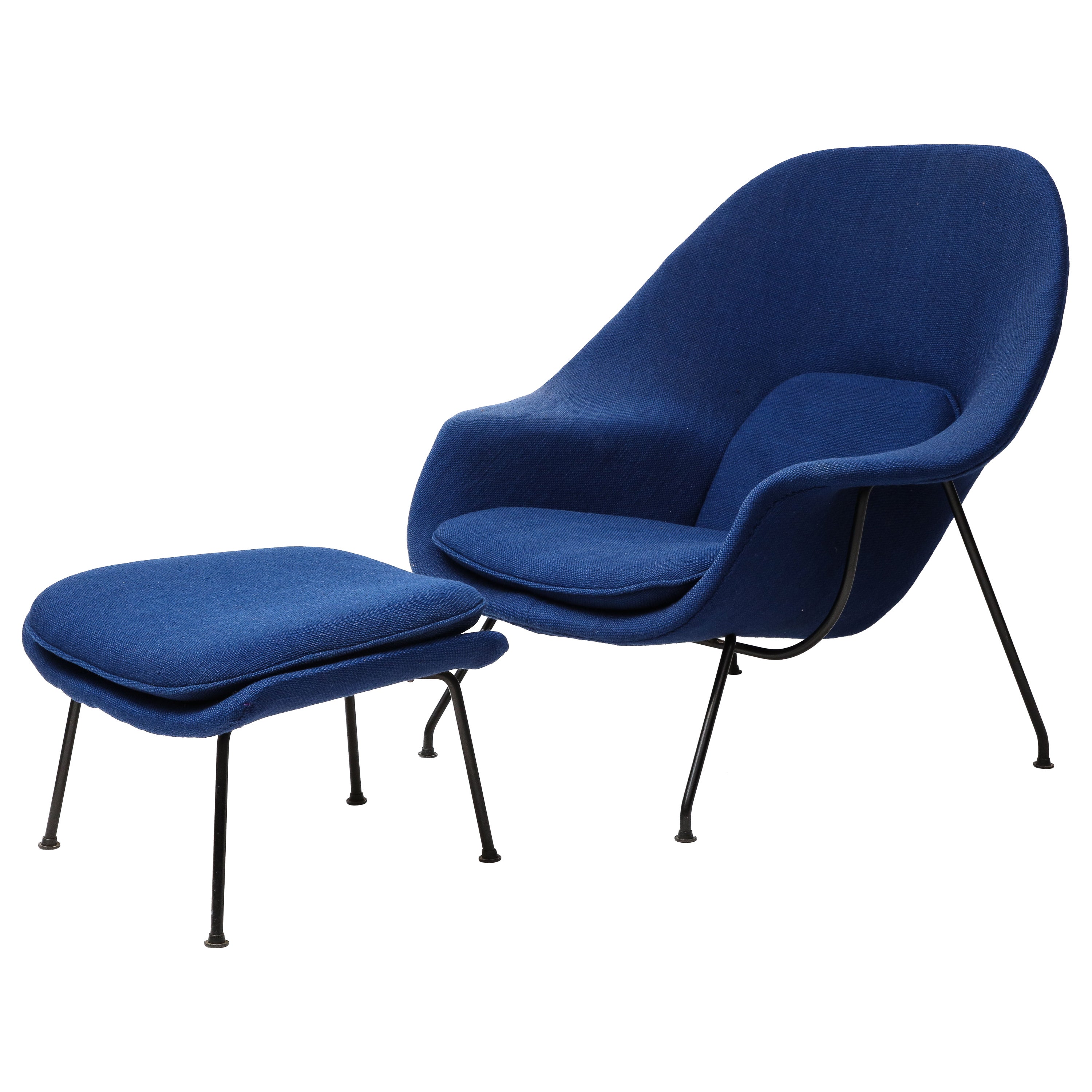 Materials
Fabric, Metal, Animal Skin, Sheepskin
Shortly after Eero Saarinen (1910–61) joined Florence Knoll at the manufacturer she had established with her husband, Hans, she presented the Finnish-born designer with a serious request: to create for her the world's most comfortable chair, something, Saarinen recalls, that felt like "a basket full of pillows."Presented with the challenge, Saarinen went primal. What, the designer figured, better signifies the very essence of comfort than the womb? "It was designed on the theory that a great ...
Shop All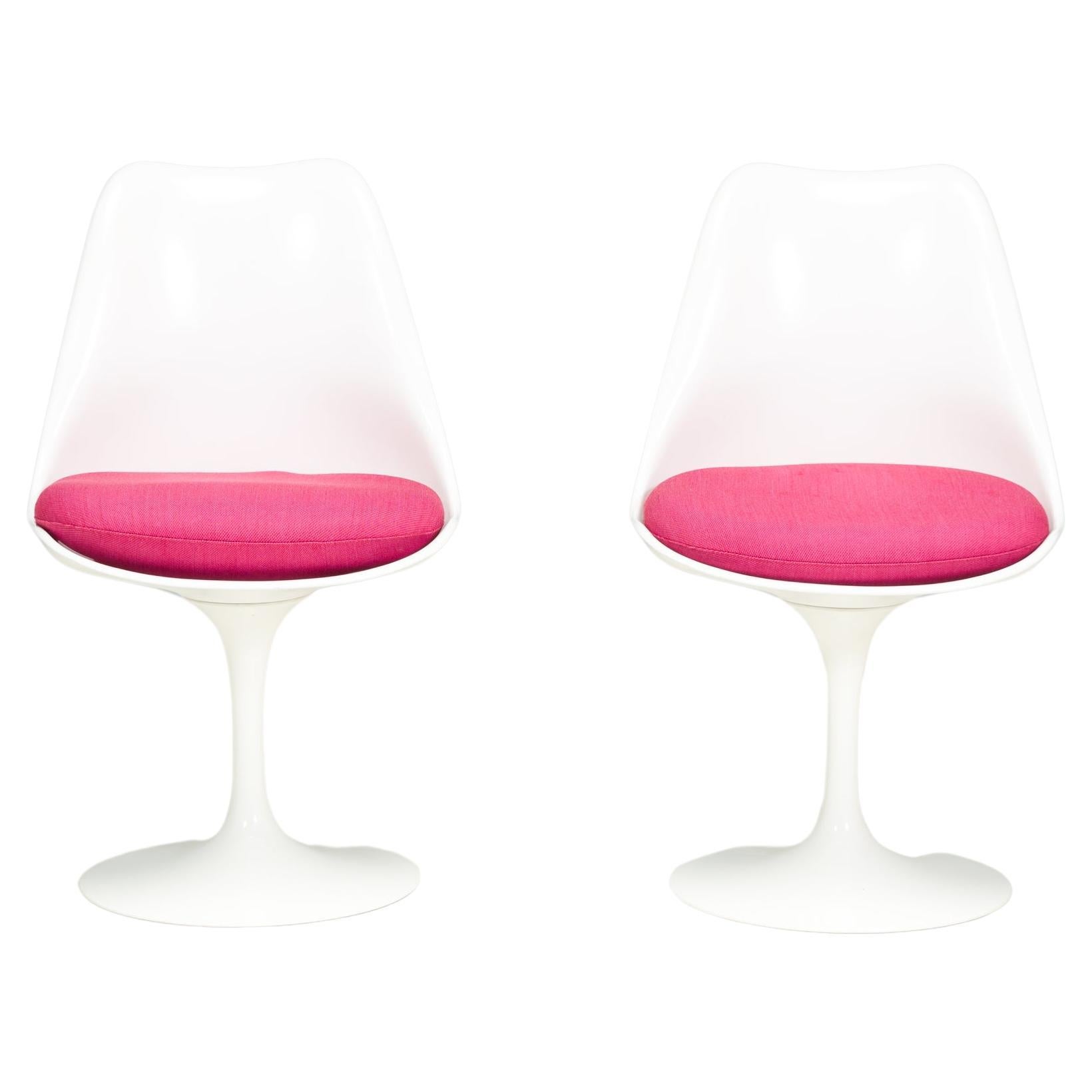 Materials
Plastic, Fiberglass, Metal, Aluminum, Fabric
With his iconic Pedestal collection, architect and designer Eero Saarinen (1910–61) vowed to "clear up the slum of legs," as he described the visual clutter resulting from traditional furniture frames in a 1956 TIME magazine cover story. Central to this endeavor is the Pedestal table, whose round top on a slender, graceful pedestal would become a near ubiquitous — and oft-imitated — form. The Tulip armchair and the Tulip armless chair continue this streamlining in Saarinen's modern, space-age...
Shop All