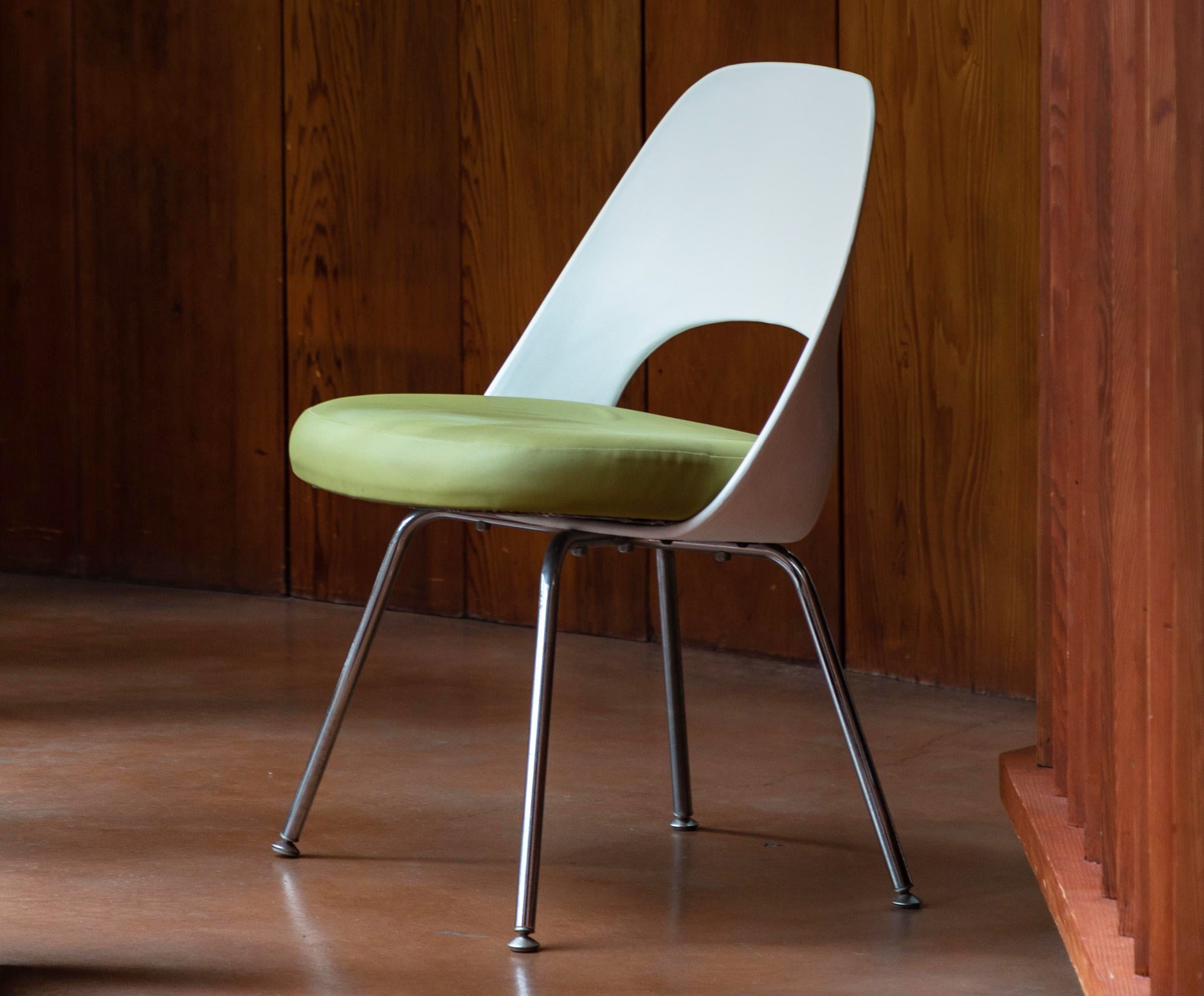 Iconic Designs
Saarinen Executive Armless Chair
About the Design
With the founding of the Knoll Planning Unit at Knoll Associates in 1946, the modern open-plan office was born. Soon after the launch of the internationally celebrated design firm's workplace-focused division, the Saarinen Executive Armless chair would emerge as one of its seating staples. A departure from more rigid office seating, the 1950 design by Finnish architect Eero Saarinen (1910–61) offered some of the comfort of his 1948 Womb chair in a more formal shape. Nicknamed "that chair with the hole in the back" for its sculptural seat back, it fit easily into mid-century boardrooms and corporate cafeterias as part of the harmonious interiors designed by Florence Knoll, a legendary figure in mid-century modernism.
Saarinen and Knoll met while they were studying at the Cranbrook Academy of Art in Bloomfield Hills, Michigan, where Saarinen's father, Eliel, was dean. Their lifelong friendship led to some of the most revered designs of the 20th century. Like his work in architecture, from the Gateway Arch to the TWA Flight Center, Saarinen's furniture used innovations in postwar materials to create dynamic volumes. The Executive Armless chair expanded on Saarinen's ergonomic experiments in molded plywood furniture that he had designed in collaboration with fellow Cranbrook alumnus Charles Eames (with assistance from Ray Eames), work which had been honored in the Museum of Modern Art's Organic Design Competition.
The chairs introduced as the 71 and 72 Series found their initial multipurpose use in the Knoll office interiors but soon were popular in home dining rooms and living spaces. Knoll, Inc. continues to produce the Saarinen Executive Armless chair, with options updating the design's original fiberglass form including an exposed plastic back or upholstered polyurethane shell joined by a contoured plywood seat and sturdy legs in steel or wood.
Previously Available Items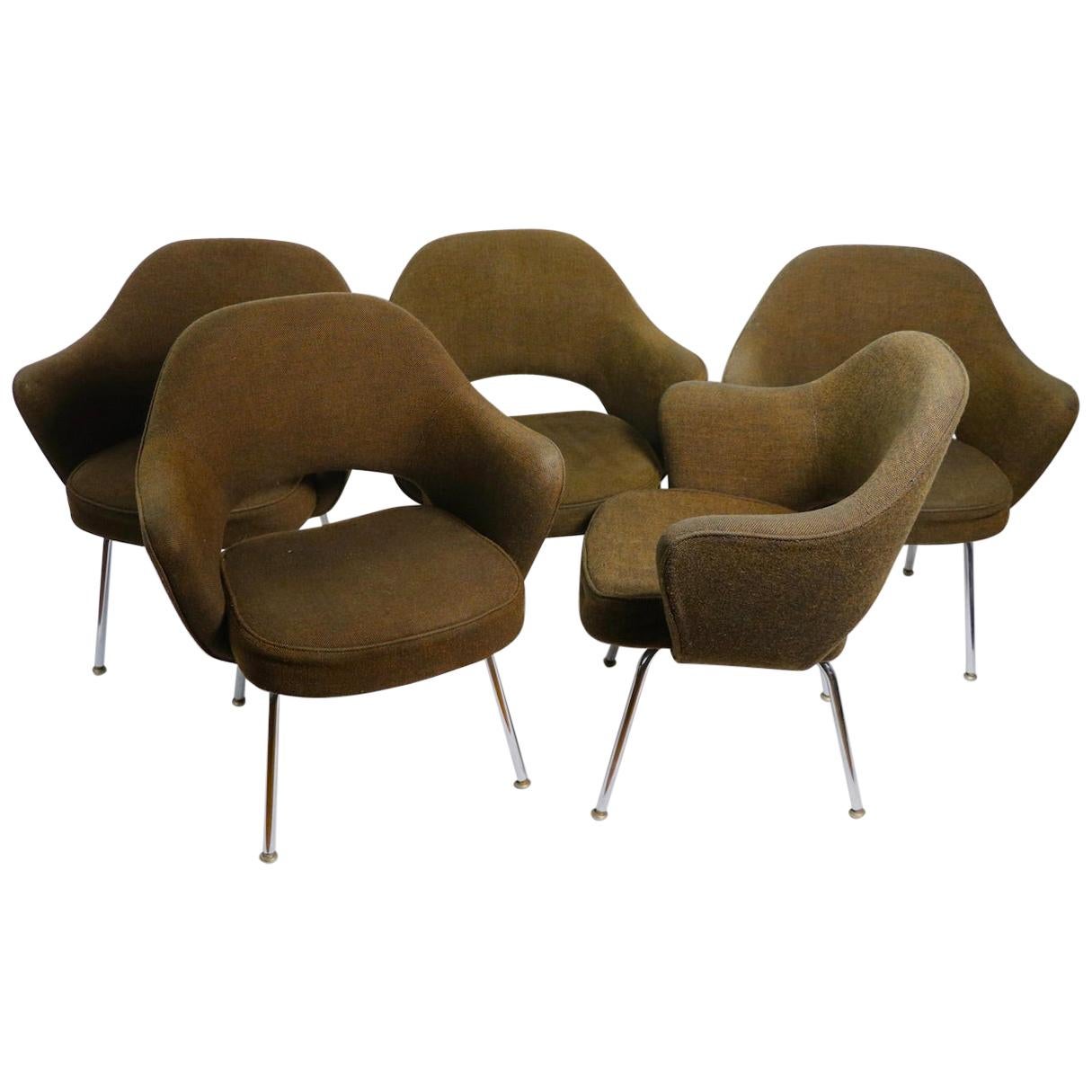 Executive Arm Chair
More Eero Saarinen Designs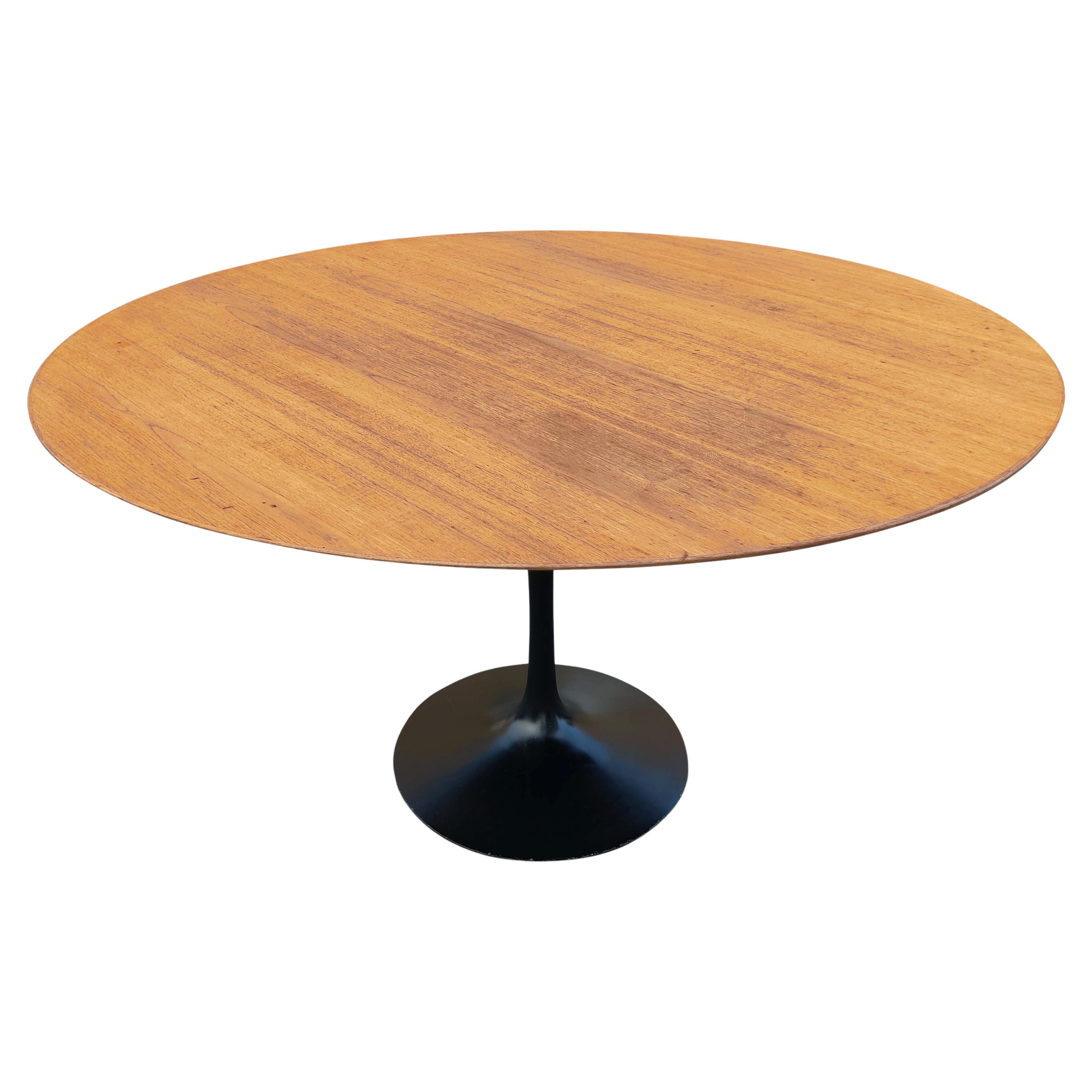 Eero Saarinen Pedestal Table
Eero Saarinen Pedestal Table
Materials
Metal, Stone, Marble, Aluminum
Finnish-American architect and furniture maker Eero Saarinen (1910–61) declared that he "wanted to clear up the slum of legs" crowded beneath tables. Enter his Pedestal collection, which Knoll launched in 1958. The collection included armchairs, stools and tables of various sizes all balanced on a single supporting leg.Saarinen got his start in furniture as a student at Michigan's Cranbrook Academy of Art, where his father, architect Eliel Saarinen, was director. Some of Eero's earliest work ...
Shop All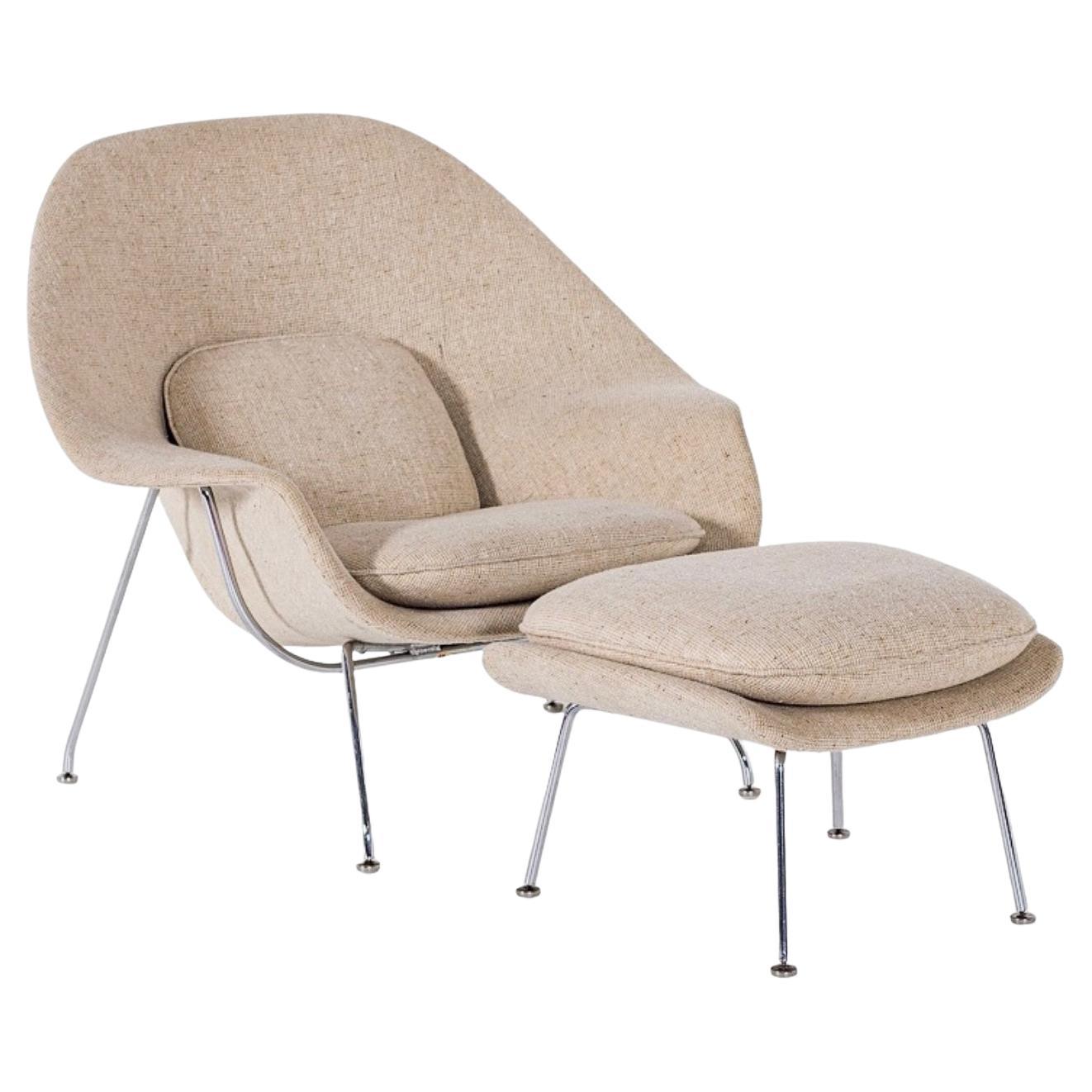 Materials
Fabric, Metal, Animal Skin, Sheepskin
Shortly after Eero Saarinen (1910–61) joined Florence Knoll at the manufacturer she had established with her husband, Hans, she presented the Finnish-born designer with a serious request: to create for her the world's most comfortable chair, something, Saarinen recalls, that felt like "a basket full of pillows."Presented with the challenge, Saarinen went primal. What, the designer figured, better signifies the very essence of comfort than the womb? "It was designed on the theory that a great ...
Shop All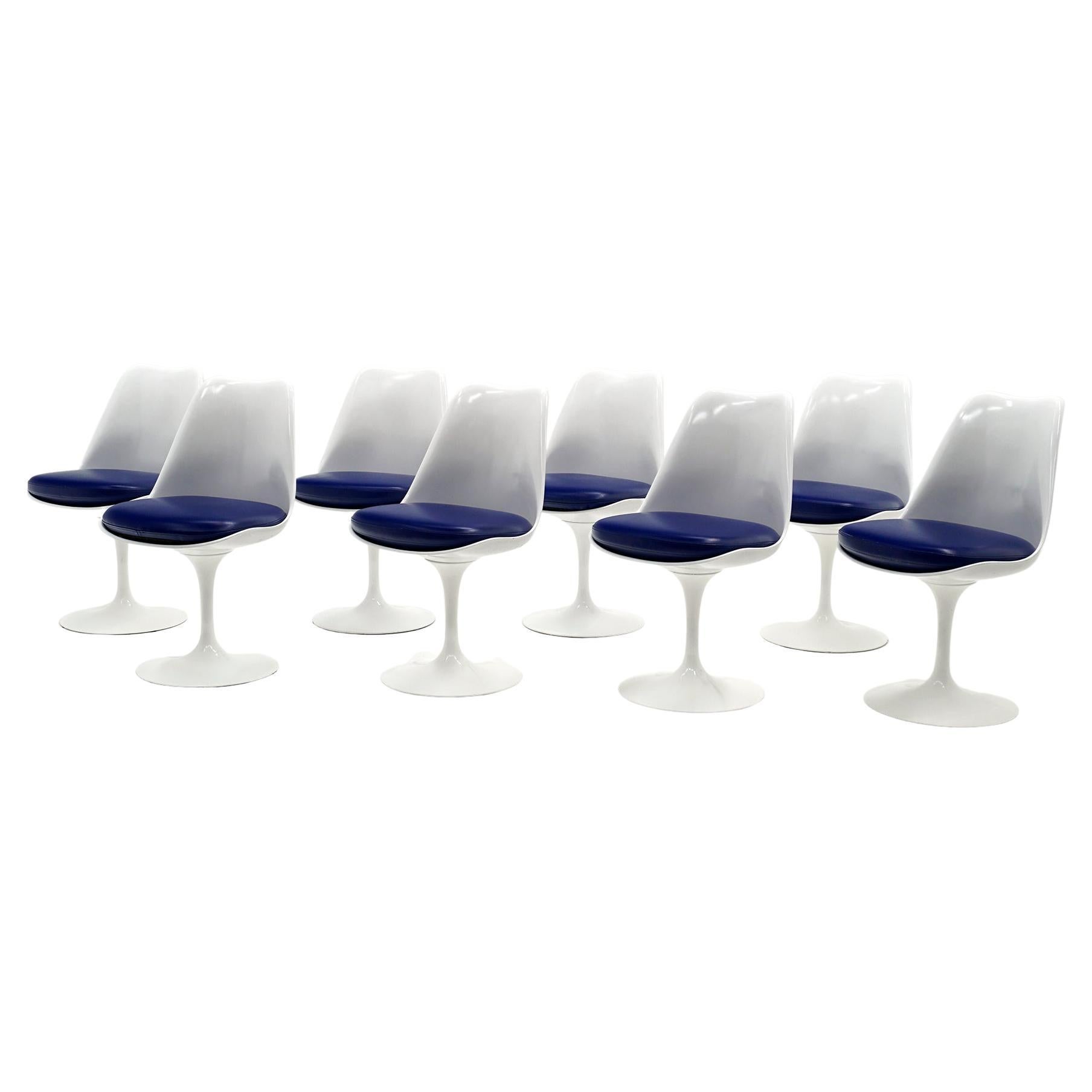 Materials
Plastic, Fiberglass, Metal, Aluminum, Fabric
With his iconic Pedestal collection, architect and designer Eero Saarinen (1910–61) vowed to "clear up the slum of legs," as he described the visual clutter resulting from traditional furniture frames in a 1956 TIME magazine cover story. Central to this endeavor is the Pedestal table, whose round top on a slender, graceful pedestal would become a near ubiquitous — and oft-imitated — form. The Tulip armchair and the Tulip armless chair continue this streamlining in Saarinen's modern, space-age...
Shop All